10 Things You Should Know About Biodegradable Balloons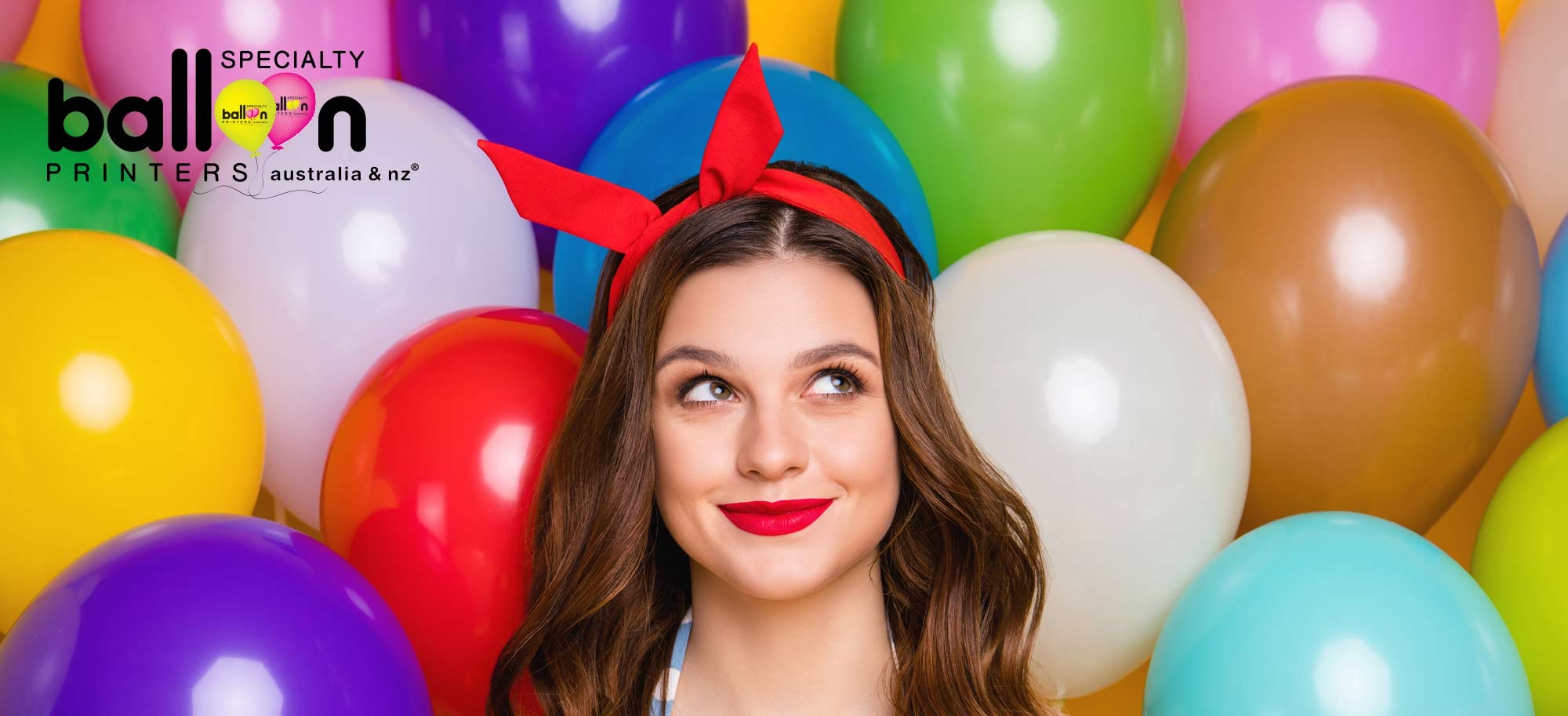 Biodegradable balloons have been a regular staple at birthday gatherings and events for years. They add a sense of fun and playfulness to any occasion, and with their bright colours, are constant favourites when it comes to decorating at events and gatherings. Biodegradable balloons also happen to be better for the environment.
Here are ten fun and interesting facts about biodegradable balloons and their use that you may not be aware of:
1. Made from natural materials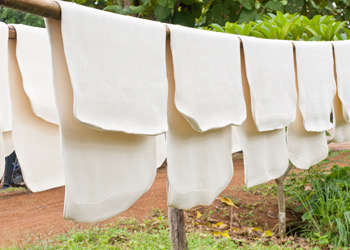 Biodegradable balloons are made from a natural liquid rubber material called latex. Latex is a soft white substance found beneath the bark of a mature rubber tree and is composed of approximately 60 % rubber and 40% water.
2. How do biodegradable balloons get their colour?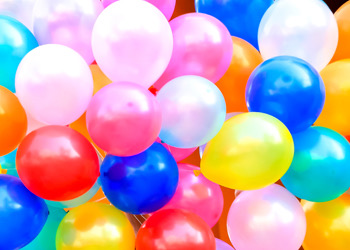 Biodegradable balloons get their colour from a process called tinting. Natural pigments in a selected dye are added to the raw latex before the balloon is formed.
3. Eco friendly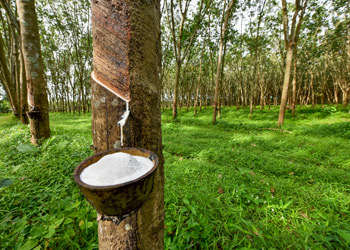 All latex balloons are eco-friendly. Latex balloons are made from 100% organic and 100% biodegradable latex which breaks down over time in sunlight and water.
Various tree species around the world are sourced for latex production. Harvesting of latex for balloon production causes no harm to the tree itself, with trees continuing on to produce latex for 40 years or more.
4. How long do biodegradable balloons take to break down?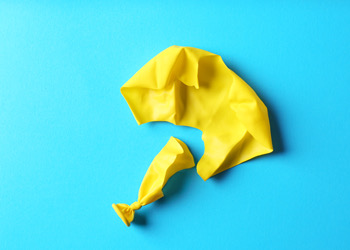 Research shows that biodegradable balloons degrade as quickly as an oak leaf under similar conditions. Biodegradable balloons that fall to the ground will eventually rot away over time.
The process of decomposition starts from the time the balloon is made. After a latex balloon is inflated it already starts to develop a patina (oxidation of the latex). Once a balloon pops or deflates, it degrades just like any other organic substance. The rate of decomposition will vary on the conditions of exposure.
5. What happens to released biodegradable balloons?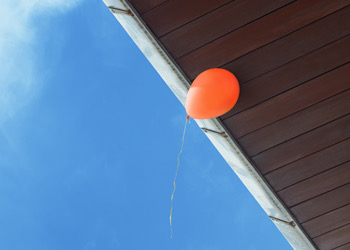 After helium-filled biodegradable balloons escape or are accidentally released, they rise up into the atmosphere at around two metres per second. Once the balloon hits a certain altitude (where the temperature is cooler) and has reached its elastic limits, the balloon then splinters into tiny pieces (an effect called 'brittle fracture') and then floats back to the ground spread over a large area.
A 'shattered balloon' will decompose at a much faster rate than whole latex balloons.
Remember the importance of never purposely releasing balloons.
6. How long do biodegradable balloons float for?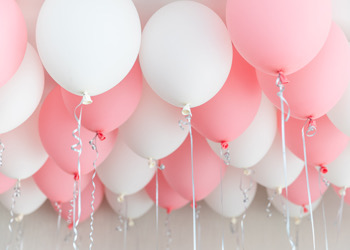 Balloon float times can vary depending on several factors such as the balloon size and if there are any attachments to the balloon. Generally speaking, the larger your balloon, the longer it will float. This is because larger balloons hold more helium gas.
As a guide, you can expect your biodegradable balloon to float for approximately 8-12 hours. For best results, inflate your balloons as close to your event date as possible.
7. How do I prolong the life of a biodegradable balloon?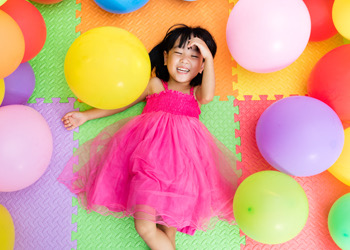 Helium in balloons is reactive to changes in temperature. Cool temperatures make the helium gas contract causing the balloons to go soft. Hot temperatures, on the other hand, expand the gas causing the seams to split.
Try to avoid placing balloons in warm environments or near heat sources to prevent them from bursting. Keeping balloons in an even temperature indoors is the best way to prolong their life.
8. Outdoor Use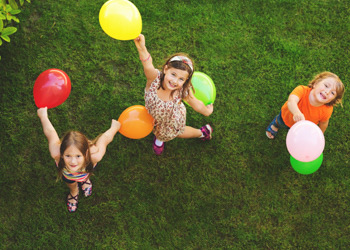 When using biodegradable balloons outdoors, be wary that they may not last all that long in this environment. Balloons may be swept up by the wind or even rained on causing them to droop. Exposure to heat can also cause balloons to burst. Be sure to tie down your balloons securely, or use balloon weights to prevent your balloons from floating away – remember the importance of never releasing balloons.
9. How are custom biodegradable balloons printed?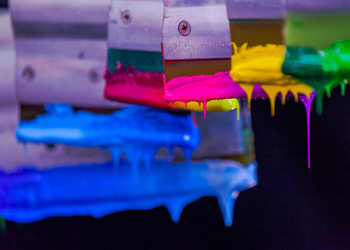 There are two methods of personalised printing on balloons: offset balloon printing and silkscreen balloon printing.
Offset printing is a drum or roll printing process similarly used in the printing of everyday items such as newspapers, magazines and brochures. Silkscreen balloon printing is done by placing fine mesh frames with an etched image over an inflated balloon and forcing ink through the mesh of the screen onto the surface of the balloon.
During the printing process, custom printed biodegradable balloons are inflated to approximately 75% of their capacity before printing and then deflated immediately after the impression of an image, logo or text has been made.
10. Why does that colour cost more?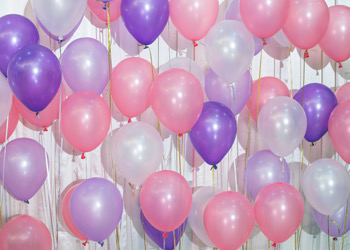 Price differences between coloured balloons are due in part to the price of the colouring agent. Some colours can be more expensive to produce than others (i.e. standard balloon colours are often less expensive than unique metallic colours).
At Specialty Balloon Printers, we supply biodegradable balloon products and promote the responsible handling of balloons and balloon accessories. Our entire range of latex balloons are 100% biodegradable. We also carry 100%  biodegradable balloon sticks and cups as part of our commitment to fostering a safe and healthy environment.
Here at Specialty Balloon Printers, we encourage responsible balloon decorating practices:
Always dispose of balloons responsibly – pop used balloons and put them in the bin.
Don't release balloons – keep balloons secured to weights and never release them into the air.
Celebrate responsibly and encourage others to do the same.
For more information on our eco-friendly balloon product range, visit our website and view our selection of biodegradable custom balloons and accessories today!