Which Balloon Inflator Is Best For My Needs?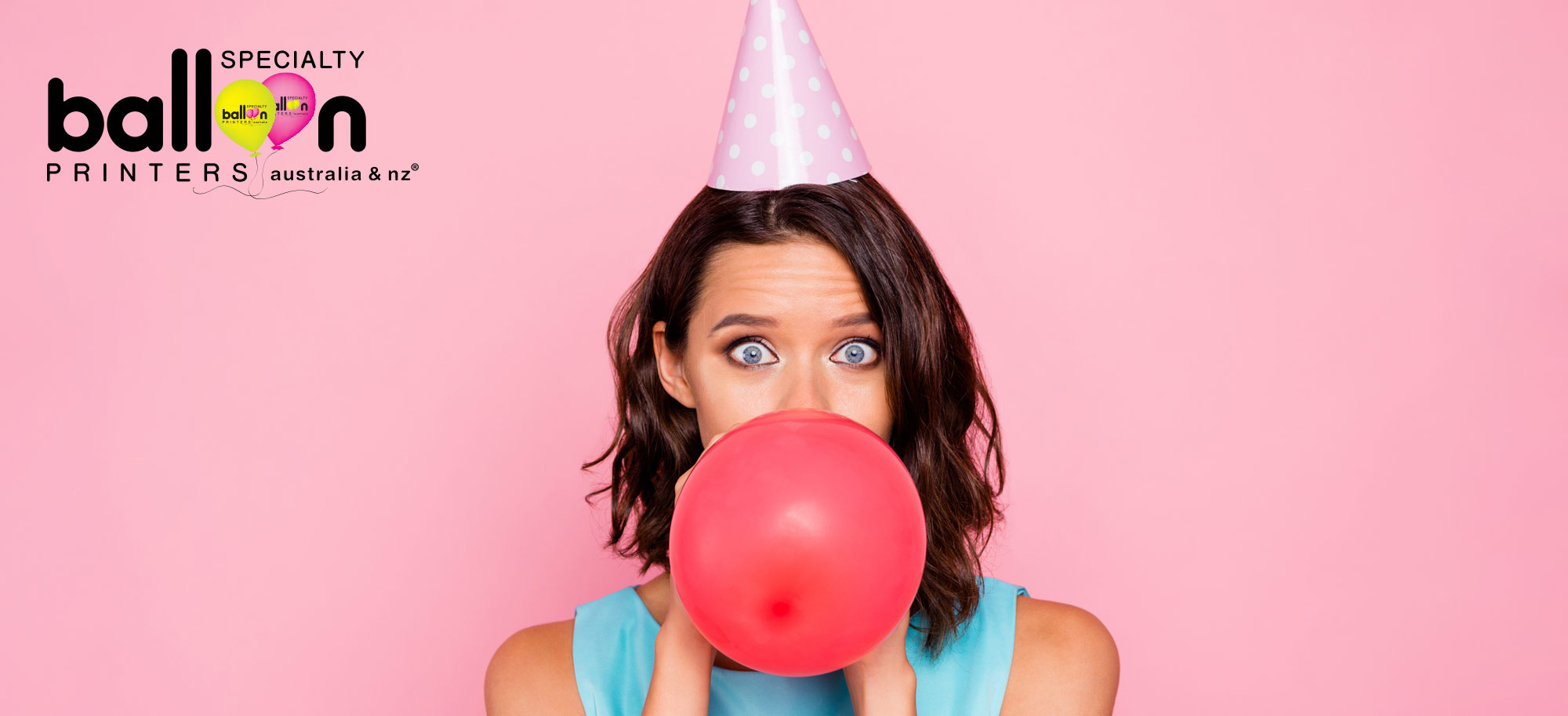 Balloons are often a decorative staple at birthday parties or celebrations. They are not only colourful and fun decorative pieces, but they also create an enjoyable and light atmosphere for attending guests.
But with the mad rush of preparations underway, who really has the time to blow up all of those balloon decorations? Instead of delegating the task of blowing up balloons to other organisers or even friends, why not invest in a proper balloon pump or inflator?
Below are a list of ways to inflate balloons, as well as a brief comparison to help you decide which one is best suited to your needs.
Blow Up By Mouth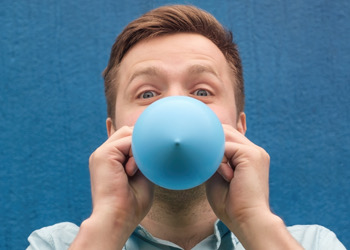 Most of us have blown up balloons this way. First start by stretching the balloon so it inflates easily. Pinch the neck of the balloon and seal your lips around the opening of the balloon neck. Taking a deep breath, blow air from your lungs into the balloon while maintaining pressure. Repeat until the balloon is fully inflated and tie off at the end.
When to use this method: This is the cheapest way to blow up a balloon. However, it is also the most taxing and should preferably be used when blowing up small quantities of balloons (less than 20 balloons).
Manual Pump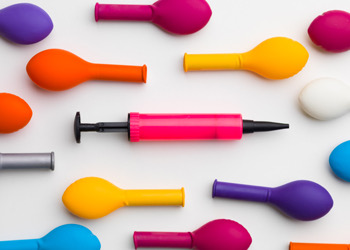 This is a quicker method of blowing up balloons. Simply attach the opening of the balloon to the pump's nozzle and start pumping air into the balloon before tying the end off. If you have a balloon hand pump, pull out the hand lever and then push it back in to inflate. Foot balloon pumps work a little bit differently. To use a foot pump, step on the pedal and then release to inflate your balloon.
With this method (as well as the remaining methods below), there's no need to stretch your balloons beforehand so you can quickly start inflating the next balloon after you've finished tying up the last one.
When to use this method: Manual balloon hand pumps are relatively cheap to obtain and are generally priced at under $10. This balloon inflation method is ideally suited to blowing up moderate balloon quantities and is best suited to inflating up to 50 balloons at any given time.
Electric Balloon Inflator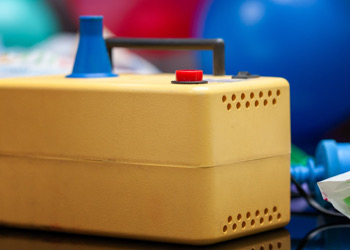 Using an electric balloon inflator is a fast way to blow up multiple balloons for parties and events. Start by attaching the balloon neck over the end of the inflating nozzle and then switch on the balloon pump and watch the balloon inflate.  Measure out the inflated size of your balloon and stop inflating before your balloon reaches this size. This will prevent your balloon from accidentally popping.
When to use this method: Electric balloon inflators are a bit pricier than their manual counterparts, however, they are a faster method of inflating large quantities of balloons and are ideal for inflating over 50 balloons at a time.
Balloon Helium Tank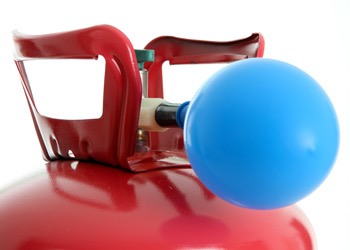 If you would like your balloons to float up towards the ceiling, don't use any of the above methods. Instead, use a disposable helium tank to inflate the balloons with helium gas.
Screw the inflator onto the helium tank and attach the adaptor onto the end of the inflator. Open the valve, feed the latex balloon onto the adaptor and then push down on the adaptor slightly to expel helium from the tank and into the balloon. Tie off the balloon once it's been filled with enough helium gas and attach a ribbon and clip as well as a balloon weight to stop your balloon from floating away.
Note: Be wary that a full helium tank can fill a balloon very quickly so don't be surprised if you pop a few balloons to begin with!
Once you've finished, turn off the valve on the tank by switching it off clockwise, push down on the adaptor to release leftover helium in the inflator. Pull off the adaptor and screw off the inflator before storing your tank away.
When to use this method: Helium tanks come in different sizes – the larger the tank, the more balloons you can inflate. Generally speaking, a large disposable helium tank is ideal for inflating approximately up to 30 x 30cm balloons and 50 x 22 cm balloons. Refillable commercial helium tanks are larger in size than "take home" tanks and can therefore inflate roughly 100 balloons or more.
Looking To Purchase Custom Balloons And Balloon Accessories?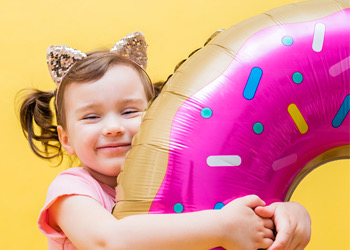 Specialty Balloon Printers are Australia's favourite balloon and balloon accessory supplier. Check out our wide selection of unprinted, pre-printed and custom balloon options as well as balloon inflators and weights.
Speak to our team today about how to create your very own fun and affordable custom balloons and take advantage of our free shipping, price match guarantee and super-quick turnaround times.