10 Reasons Why Balloons Make The Perfect Gift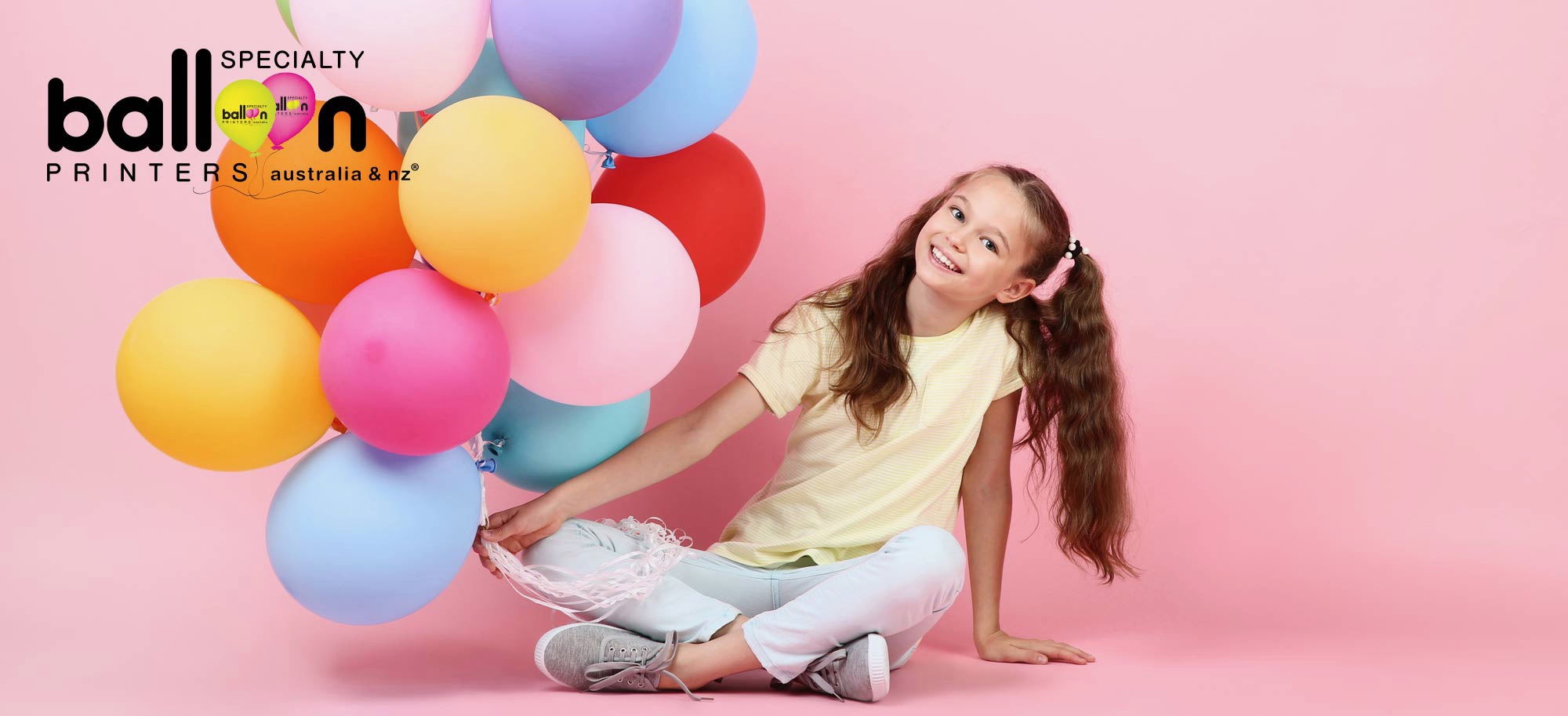 Sometimes looking for the perfect birthday present or a "just because" surprise gift for someone special can be tough. What do you get someone if you're not sure what they want or need, or if they already have everything? Balloons of course!
Balloons are an easy, amazing gift to show someone you truly care. With so much variety in terms of shapes, sizes and colours to choose from, balloons can easily brighten up anyone's day.
Still not convinced? Here are some more great reasons why balloons make the perfect gift:
1. Ideal For Any Age
Balloons make the perfect gift for people of all ages. Young and old – it doesn't matter. Anyone of any age can appreciate a balloon present. Bright and cheery, balloons can bring a smile to just about anyone's face at the drop of a hat.
2. Portable
Unlike other birthday or event decorations, balloons are easily transportable to most locations, especially when deflated. Weighing hardly anything, custom balloons can also be stored flat and conveniently posted to a different state or suburb, making them an ideal gift for those we care about near or far.
3. Perfect Photo Op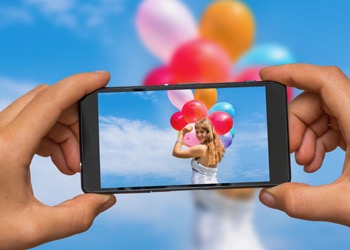 Balloons make for a picture-perfect backdrop for every special occasion. Simply fill your balloons with helium and tie them off with colourful ribbons for a quick and easy backdrop accessory to take pictures with.
4. Customisable
Show someone how you feel about them with a one-of-a-kind personalised balloon. Print a fun greeting or add a treasured photo onto foil or latex balloons and watch as your loved one, friend or colleague receives a beautiful balloon bouquet of your well wishes.
5. Affordable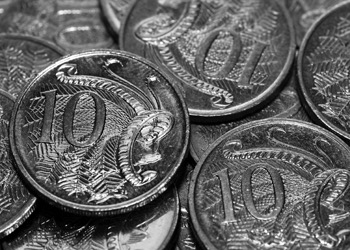 Have to stick to a tight budget for your gift? The great news is, balloons don't cost the earth. In fact, they really are quite affordable. Also, the more you buy, the cheaper they become. So buy in bulk for a real cost-saving.
6. Expressive
Got something to say? Why not use balloon letters and balloon numbers to spell it out? Choosing balloons as a gift or for a special occasion is a great way to combine your creativity and get your message across.
7. Romantic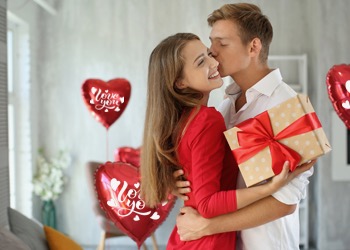 Nothing says "romance" like a box of chocolates paired with bright red heart-shaped balloons. Perfect for special occasions like Valentine's Day or anniversaries, romantic balloons can also be gifted anytime for a heartfelt spur-of-the-moment romantic gesture.
8. Fun
Bright and colourful, balloons are the epitome of joy and celebrating good times. So why not give someone the gift of fun and put a smile on their face with some cheerful balloons!
Best of all, you don't need to wait for a birthday or special occasion to gift someone balloons. Balloons make the perfect surprise gift anytime, anywhere – just because.
9. Memorable
Looking for a memorable gift with a difference? That's where balloons come in. For something extra special, why not give your special someone the gift of a custom foil balloon?
Custom foil balloons are easily printed and can be shaped to suit just about every need. If you're after a car, cloud or even square-shaped balloon, a custom foil balloon may just be the unique and memorable gift that you're after.
10. Versatile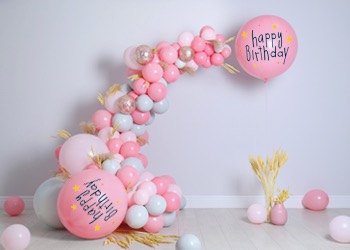 Balloons can be used in all sorts of creative ways to surprise someone special. Fill them up with helium and place them in a box as a fun surprise gift when the box is opened.
For those who are crafty, you can use balloons to create balloon arches and table centrepieces for decorating at a special event. You can also attach them to balloon cups and sticks so they sit upright like lollipops or even hang them from walls or the ceiling. The possibilities are endless!
Balloons: The Perfect Gift For Everyone
Buying the perfect gift doesn't have to be time-consuming or stressful. Give the gift of joy and show someone how much you care with colourful balloons from Specialty Balloon Printers.
Shop with Specialty Balloons today and take advantage of:
Our price beat guarantee
Free shipping for Australian orders over $50
Friendly, reliable service
Speedy turnaround times
Quality, affordable products that you'll love
Discover why we're Australia's favourite balloon supplier. Call, visit or email Specialty Balloons today and get a free quote.