10 Tips For Hosting A Fun & Memorable Fancy Dress Party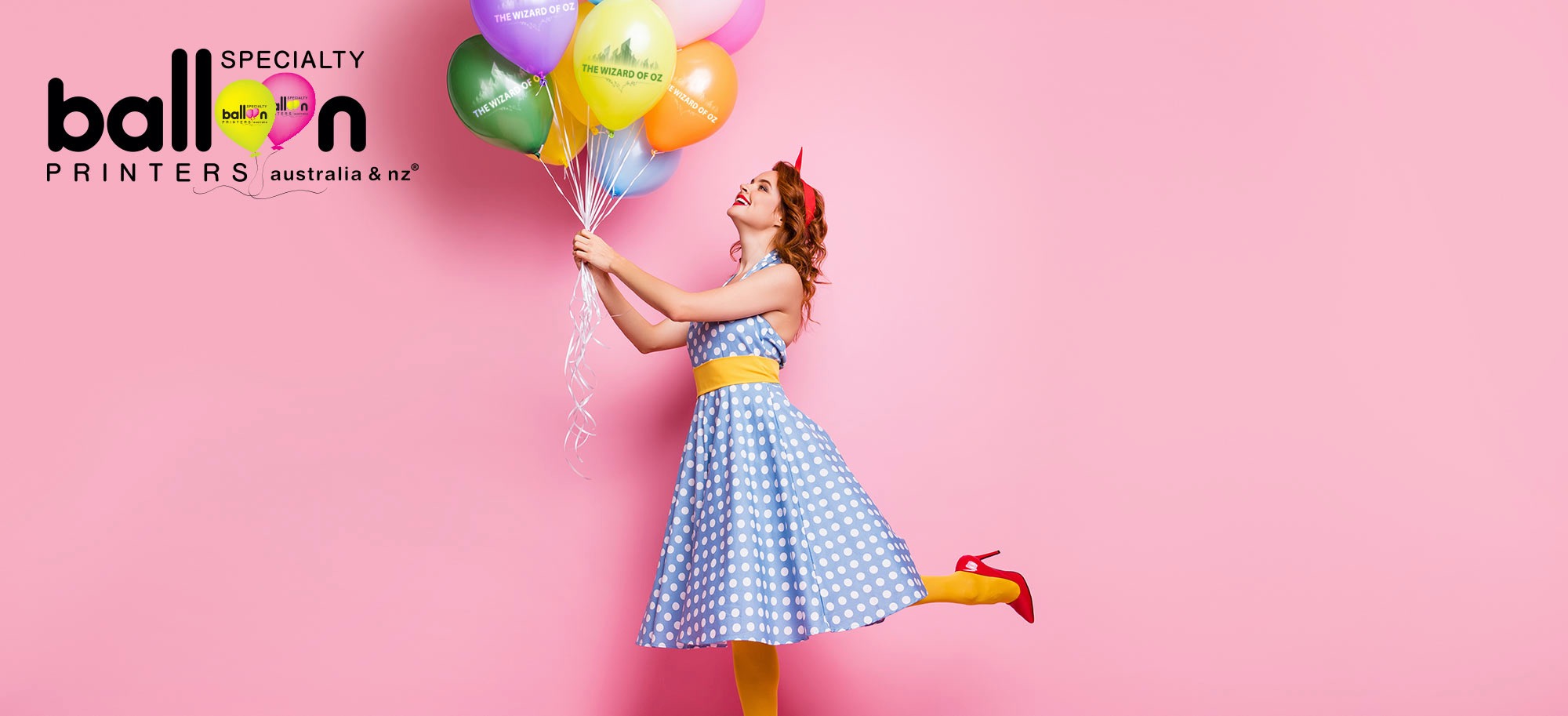 Looking to host a party with a difference? If you've been to just about every kind of party over the years and feel stuck for a party idea or theme this time around, why not consider hosting a fancy dress party?
Perfect for just about everyone, fancy dress parties can be enjoyed by people of all ages – both young and old. So if you've never hosted a fancy dress party before, or need a bit of inspiration, we've compiled a list of our top 10 tips for hosting a fun and memorable fancy dress party with a difference.
Choosing Your Theme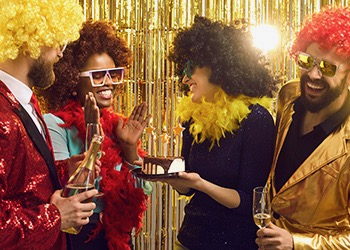 First thing's first, before you start anything else, you'll need to decide on your party theme. And with hundreds of ideas to choose from, the possibilities are endless!
Bear in mind when deciding on a theme, that it will generally carry over into other aspects of your party, from your decorations and invitations to the food you serve on the day. Just be sure to choose a theme that both you and your guests will get a kick out of and enjoy.
Fancy Dress Party Theme Ideas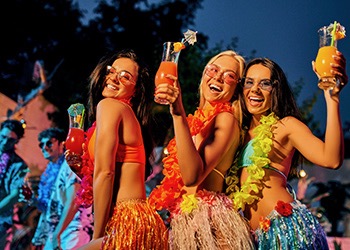 A fancy dress party theme doesn't have to be overly complicated. If you're stuck on choosing a fancy dress party theme, here are some ideas to give you some inspiration:
A white party (or any other colour of your choice) – guests come dressed in only white (or whatever colour you've specified)
A letter party – guests come dressed as something or someone whose name starts with your chosen letter. For example if your chosen letter is 'A' one of your guests may come dressed as an apple or an ant.
Uniform party – guests come dressed in various uniforms e.g. police officer, fireman, doctor, nurse, priest etc.
Medieval party – guests come dressed as noblemen, kings, queens, or court jesters
Decade party – guests come dressed up in a particular decade such as the 70s, 80s or even the 1940s.
Superhero party – guests come dressed up in a variety of superhero costumes such as Superman, Batman or Captain America
Movie party – guests come dressed as a character from their favourite movie
Invitations
When it comes to choosing your party invitations, once you've got a party theme in mind, you can really start to have fun with your chosen theme. Add some decorative splurges to your invitations so that people can instantly recognise what your party theme is about.
For example, if you are hosting a superhero dress-up party, perhaps your invitations can be made in the shape of a superhero mask.

Costume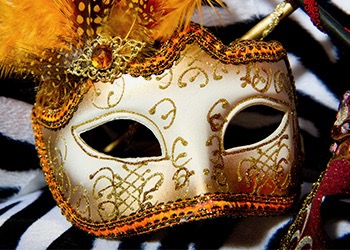 Finding the right costume is half the fun of attending a costume party. If you're quite crafty, perhaps you can sew or make your own costume and accessories. Alternatively, you may want to purchase or rent a costume and accessories for a quicker solution if you're short on time.

Food
Don't forget to carry over your party theme to your food with some decorative touches to match your theme. For example, serve up some mead at a medieval party, white coloured food at a white party (like bread or white marshmallows), or perhaps food starting with the chosen letter of your letter party theme.
Decorations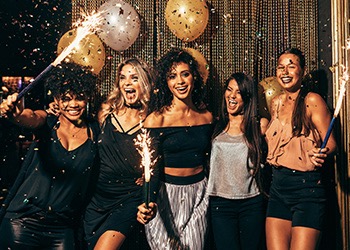 Another fun aspect of hosting a fancy dress-up party is adding the right decorations to your venue to make your theme really come to life. From custom balloons to life-size props and even staging your entire venue to look like a scene right out of your movie dress-up party theme, there are lots of decorative fancy dress party options to choose from to suit your needs and budget.
Entertainment
For a bit of fun, perhaps you could run a fancy dress competition during your party and give out an award for the best and worst dressed. And if you are looking to play some tunes or have hired a musician or DJ for your party, perhaps you can request that they play a song that is directly related to your party theme.
Take Your Fancy Dress Party To The Next Level
For fancy dress party decorations with a difference, why not create your very own custom balloons with Specialty Balloon Printers?
At Specialty Balloons, we carry a wide selection of balloons and balloon accessories to suit just about every need and budget. Give us a call or visit us online and order your very own specialty balloons today!