11 Fun Ways To Celebrate St. Patrick's Day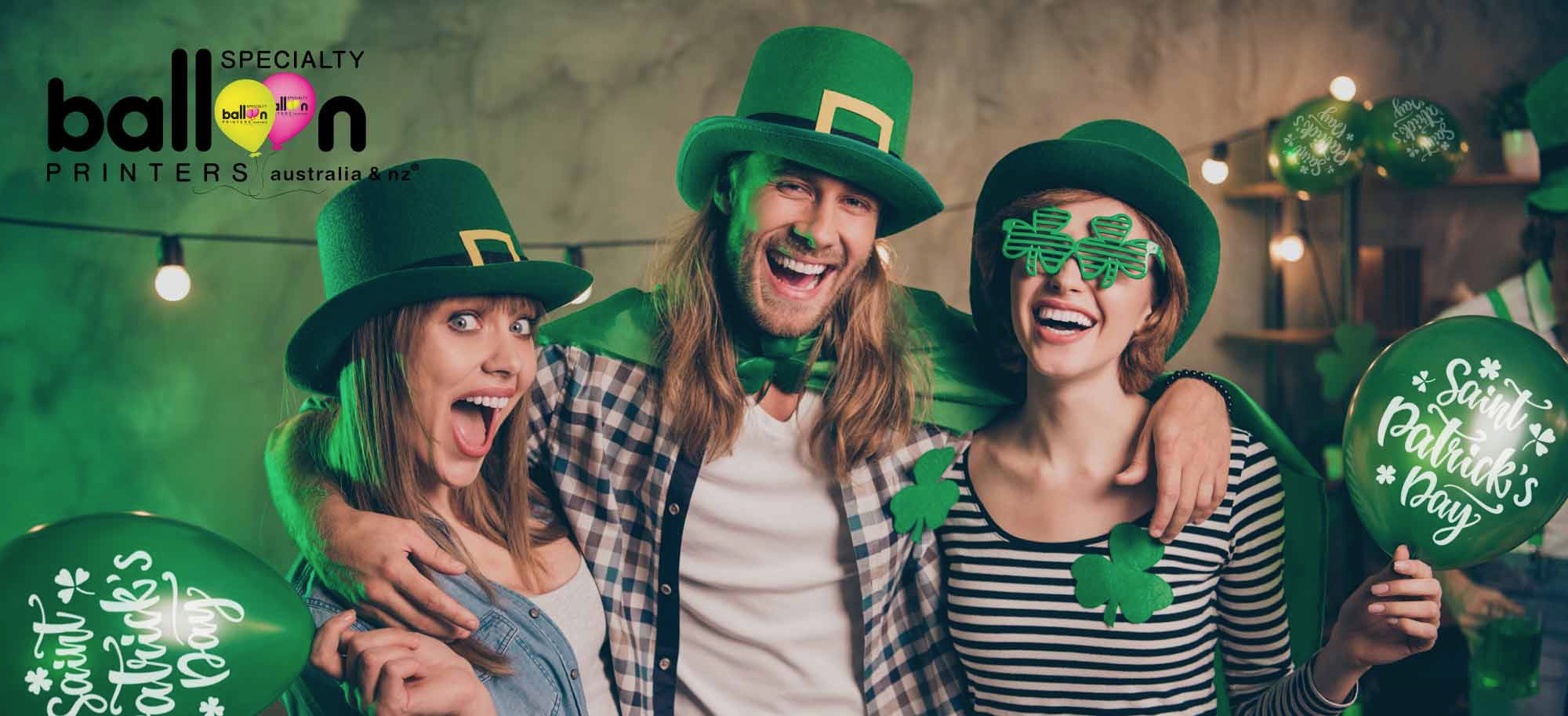 On the 17th of March each year, people of all ages around the world gather for St. Patrick's Day. First celebrated over 1000 years ago as a religious holiday, recent years have seen St. Patrick's Day evolve into a cultural celebration of all things Irish.
No matter if you're of Irish descent or simply enjoy fun holidays, there's no reason why you can't take part in the festivities. From donning bright green costumes to devouring delicious treats, below is a list of fun ways to celebrate Irish heritage and enjoy St. Patrick's Day with your loved ones.
1. St. Patrick's Day Food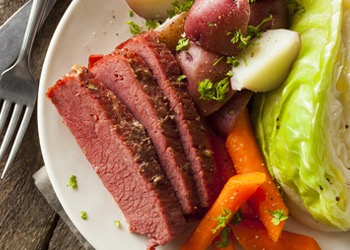 For families with children, St. Patrick's Day is a great opportunity to bond while trying new dishes. Serve some traditional Irish meals such as beef stew or corned beef and cabbage. Or for a bit of fun, create a meal consisting of only green coloured foods such as green cupcakes, biscuits and green fruit and veg.
2. Dress Up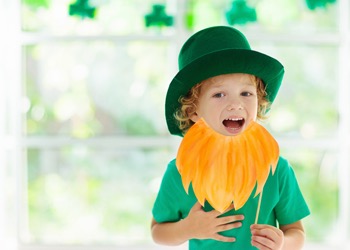 For a bit of fun, wear something green for St. Patrick's Day or maybe go all out and wear an entire outfit of green clothes, shoes and accessories.
Alternatively, you could also dress up in a traditional Irish costume such as a kilt or if you're feeling mischievous, like a leprechaun.
3. Enjoy Some Music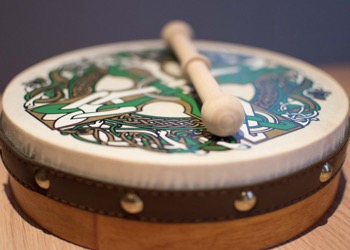 Playing a traditional Irish instrument like a Bodhran, fiddle or tin whistle on St. Patrick's Day can be a lot of fun. For those who aren't musically inclined, you could always fill your space with the sounds of traditional Irish folk music or listen to modern pop music from Irish musicians like U2, The Cranberries and The Corrs.
4. Get Crafty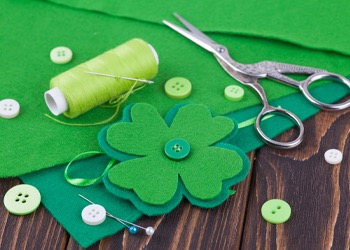 Any holiday is a great excuse to get crafty – with St. Patrick's Day being no exception. Grab all your art and craft supplies including green paper and fabric and let your imagination run wild. Sew shamrock designs onto your shirts, create some leprechaun hats, make fun decorative wreaths and decorate a pot of gold for your celebration.
5. Host A Party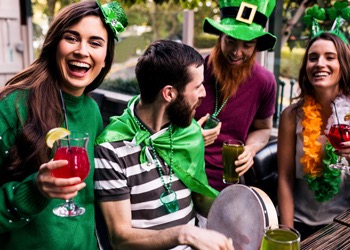 Hosting a St. Patrick's Day party can be a lot of fun. Decorate your space with green streamers, St. Paddy's Day balloons and green tableware. Serve green dishes, desserts and drinks and don't forget to ask your guests to come dressed in green to match your party theme.
6. Beverages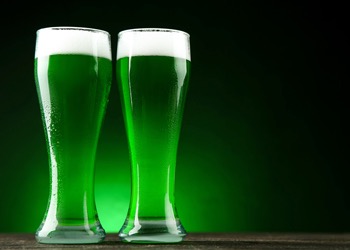 No St. Patrick's Day celebration is complete without an Irish drink. Enjoy a pint of Guinness Irish whiskey at the pub with friends or if celebrating at home make some green coloured beer, cocktails or mocktails using green food colouring.
7. Irish Movie Marathon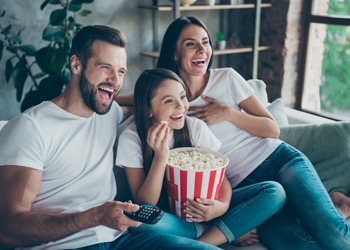 Why not grab some popcorn and kick back with friends while watching some famous Irish movies back-to-back. Alternatively,  pick your favourite Irish actor (like Liam Neeson, Pierce Brosnan, Colin Farrell or Saoirse Ronan) and marathon as many of their movies as you can in one sitting.
8. Learn More About Irish Culture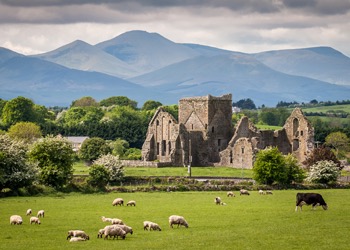 Spend some time learning more about Irish culture by learning to pronounce Irish phrases like "Slainte" (pronounced "slaan-sha") an Irish toast to health, traditional Irish costumes or investigate the diverse history of Ireland including the origin of St. Patrick's Day.
9. Find A Shamrock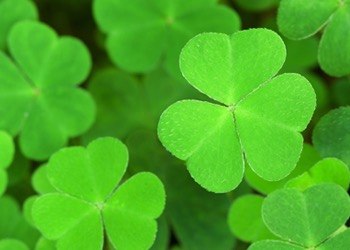 The shamrock is an iconic symbol of Irish heritage and culture. Not to be confused with a lucky four-leaf clover, each of the Shamrock's three leaves symbolise faith, hope and love.
If you happen to live in a part of the world where clovers grow readily, perhaps you can pick a few in commemoration of St. Patrick's Day.
10. Attend A Parade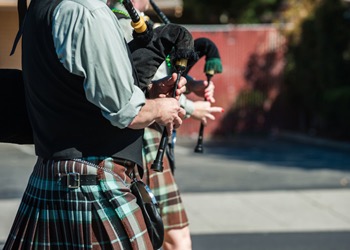 Taking part in-person or at a virtual St. Patrick's Day parade is a great way to get involved. People in Dublin, the United States, London, Australia and other parts of the world annually take part in parade festivities featuring Irish musicians, performers and other cultural icons.
11. Irish Dancing  
Irish step dancing is a fast-paced dance style that consists of a stiff upper body with arms placed at the side and nimble movements of the feet. This St. Patrick's Day, why not watch a traditional Irish step dance performance or even better still, learn some of the steps yourself.
If you're keen to try some basic Irish Step dancing, there are loads of online videos to get you started.
St. Patrick's Day Balloons For Your Celebration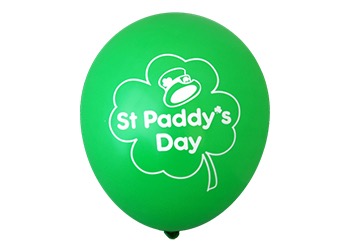 No St. Patrick's Day is complete without fun and colourful green and white decorations. When it comes to quality, affordable balloons delivered right to your door,  look no further than Specialty Balloon Printers!
From unprinted green and white balloons, to festive St. Paddy's Day balloons, we've got your St. Patrick's Day balloon decorations covered. For special events or something a little more unique, we can also create personalised balloons with your unique St. Patrick's Day design.
Call, email or visit us today at Specialty Balloons and ask our team for an obligation free quote!