Affordable Valentine's Day Gifts That Are Sure To Impress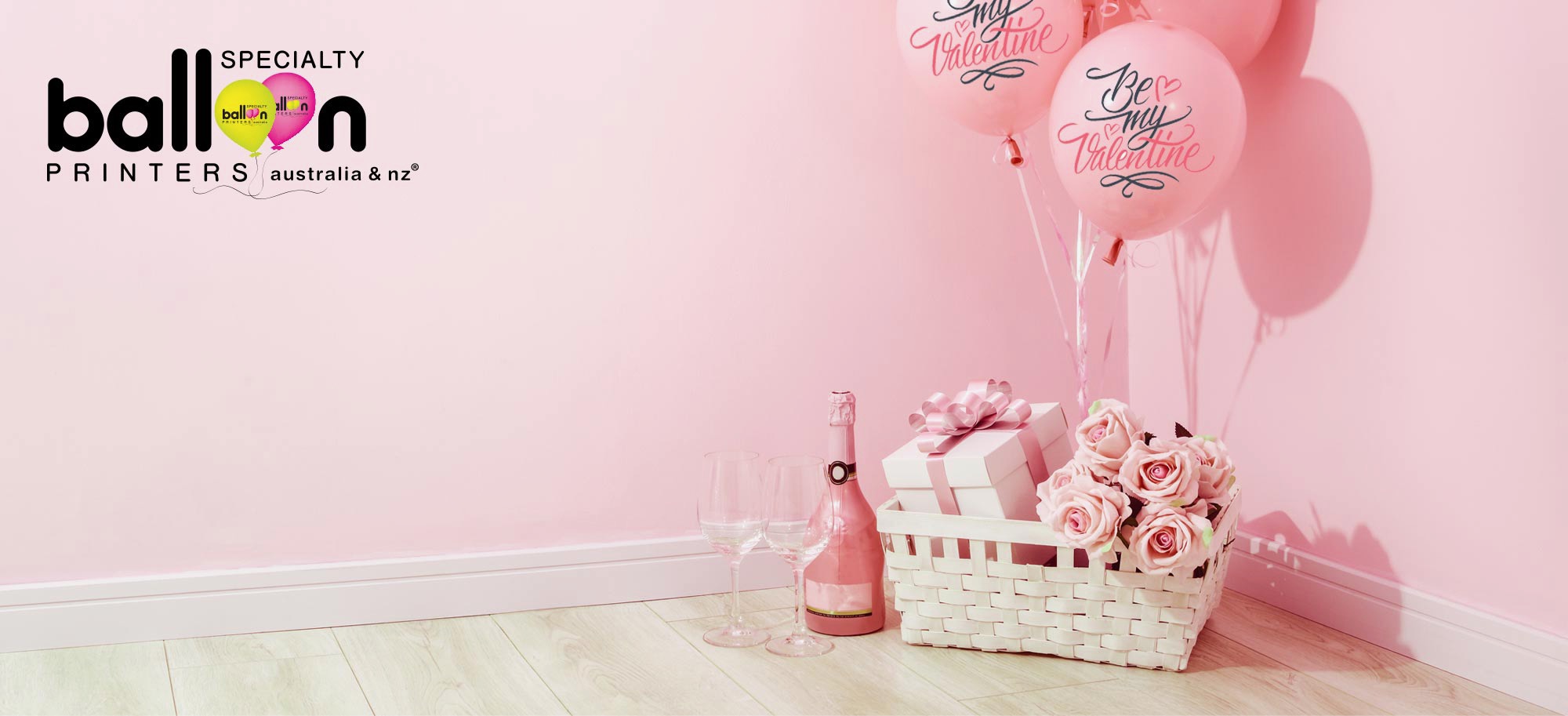 Coming up with a romantic Valentine's Day gift or surprise can be a challenge, especially when you have to think of something fresh and original year after year.
The good news is that surprising someone with a heartfelt and thoughtful gift doesn't have to be difficult, let alone super pricey (unless of course, you want it to be).
If you happen to be stuck for ideas or just simply not sure where to start, here are our top romantic Valentine's Day gift ideas to share with someone special you love.
1. Say It With Flowers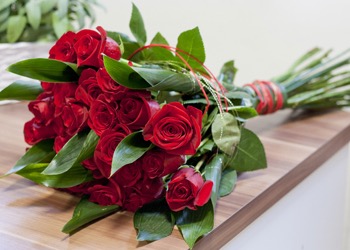 Keeping with tradition from the Victorian era where flowers were used to communicate messages that couldn't be spoken aloud, flowers are still used today to send messages of love.
Red Roses mean "I love you", pink roses "happiness" while white roses mean "I'm the one for you". Do a quick online search to discover other flower meanings and send the gift of a well-thought floral message to your loved one on Valentine's Day.
2. Make A Memory Scrapbook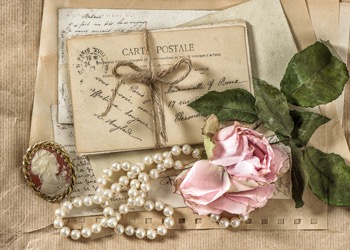 Putting together a scrapbook of memories is a fun way to look at your past adventures and reminisce about your relationship. There are several options you can explore including creating an online scrapbook (through a blog or social media), creating a video or printing old photographs, gathering greeting cards or placing old souvenirs in a keepsake memory box.
3. Create A Song Playlist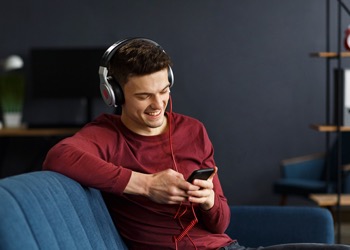 This is the perfect option for a significant other who happens to love music. Compile a list of your loved one's favourite songs or perhaps songs that have a significant meaning to your relationship. You can choose songs that you both listened to on your first date or even songs with lyrics that express exactly how you are feeling.
And with so many music styles to choose from, just be sure to choose a genre that your loved one can appreciate.
4. Surprise Them With Balloons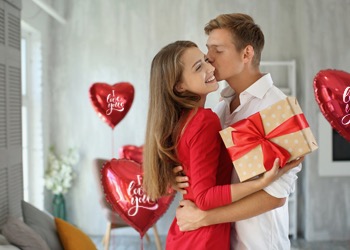 Balloons are an affordable must-have decorative staple at most special events and celebrations. There really is no what better way to surprise your loved one than with a handful of custom Valentine's Day balloons. Perfect on their own or attached to some additional gifts, custom balloons can be specially printed with a romantic message or perhaps a memorable photograph.
If custom balloons aren't your forte, you can always go for romantic pre-printed Valentine's Day balloons. They are slightly cheaper than custom balloons, yet can still effectively get your message across.
5. Home-cooked Candlelight Dinner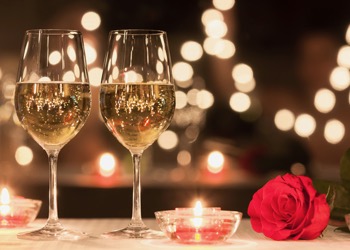 Going through the effort of preparing your loved one a wholesome home-cooked meal to enjoy is not only thoughtful but also romantic. It might appear to be a seemingly small gesture, but a cooked meal shows you've put in the effort to do something nice for someone you care about. Plus if you're a whizz at cooking, it's a great way to win your love over with your exceptional culinary skills!
Top off your meal with a bottle of wine over candlelight and you have yourself a beautiful evening to enjoy.
6. Order Their Favourite Take Out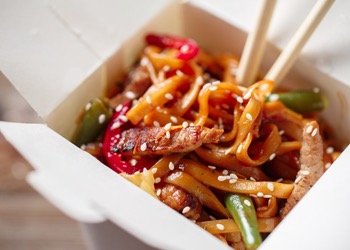 Have a cosy stay-home Valentine's Day date while indulging in your partner's favourite takeout meal. Whether you order in Italian, Mexican, Chinese or Indian food, you can create a romantic atmosphere at home and show your loved one you are thinking of them by spoiling them with their favourite food.
7. Tickets To A Show Or Performance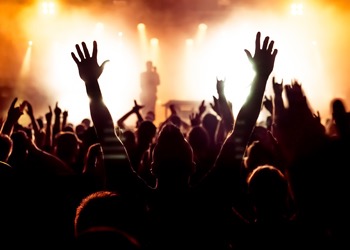 Surprise your loved one with tickets to a performance you think they'd enjoy such as a concert, the ballet, a stage performance or a comedy show. For bonus points, get them tickets to their favourite entertainer for a memorable event they'll be talking about for years to come.
8. Jewellery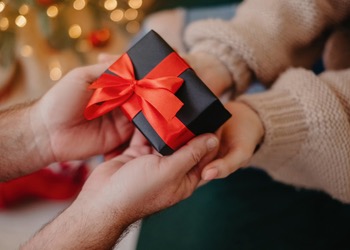 Gifting your loved one jewellery is a way of representing devotion, fidelity and love. A custom keepsake piece can be worn daily and at the same time, serve as a reminder of your special bond with each other.
9. Write A Poem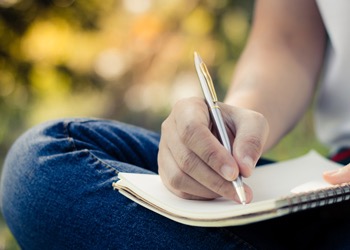 A poem written for your loved one is a romantic gesture to convey words from the heart. Be sure to make it memorable by incorporating details from real life like your experiences together or phrases and topics that mean something to both of you.
10. Chocolate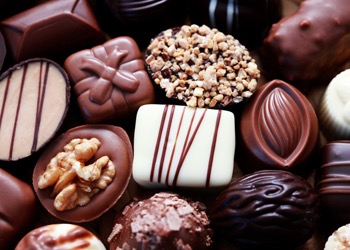 Most of us love receiving chocolate as a gift which is why it's been an enduring Valentine's Day choice for many romantics over the years.
Not sure what kind of chocolate they'll like? Be sure to get an assorted pack with different chocolate flavours. When it comes to purchasing sweets for your sweet – you can't really go wrong.
Some Additional Tips For A Stand Out Valentine's Day:
Stick to your budget – there's no need to go overboard with your spend to show someone how you feel about them. Simply grab a few of the above suggestions and you're all set for Valentine's Day.
Keep the recipient in mind – having your loved one in your thoughts while deciding on your gifts will help make your decision that little bit easier. Focus on their favourite things and model your selection on things you know they love.
Take the pressure off – try not to focus on having things absolutely perfect when it comes to Valentine's Day. Valentine's Day is about celebrating life and love so just get out there and enjoy!
Give The Gift Of A Custom Balloon This Valentine's Day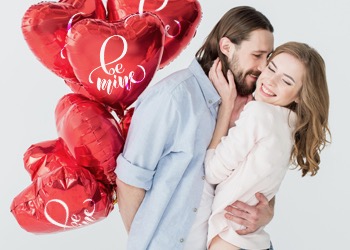 For the perfect day, why not surprise your loved one with a Custom Valentine's Day balloon from Specialty Balloons. Choose your own design, theme or romantic message and we'll create the perfect heartfelt Valentine's Day gift for your special someone.
Order your custom Valentine's Day balloons from Specialty Balloons and make this Valentine's all the more special. Visit us online or call today on 1300 720 230.