Creative Ways To Use Printed Balloons In Your Marketing Campaign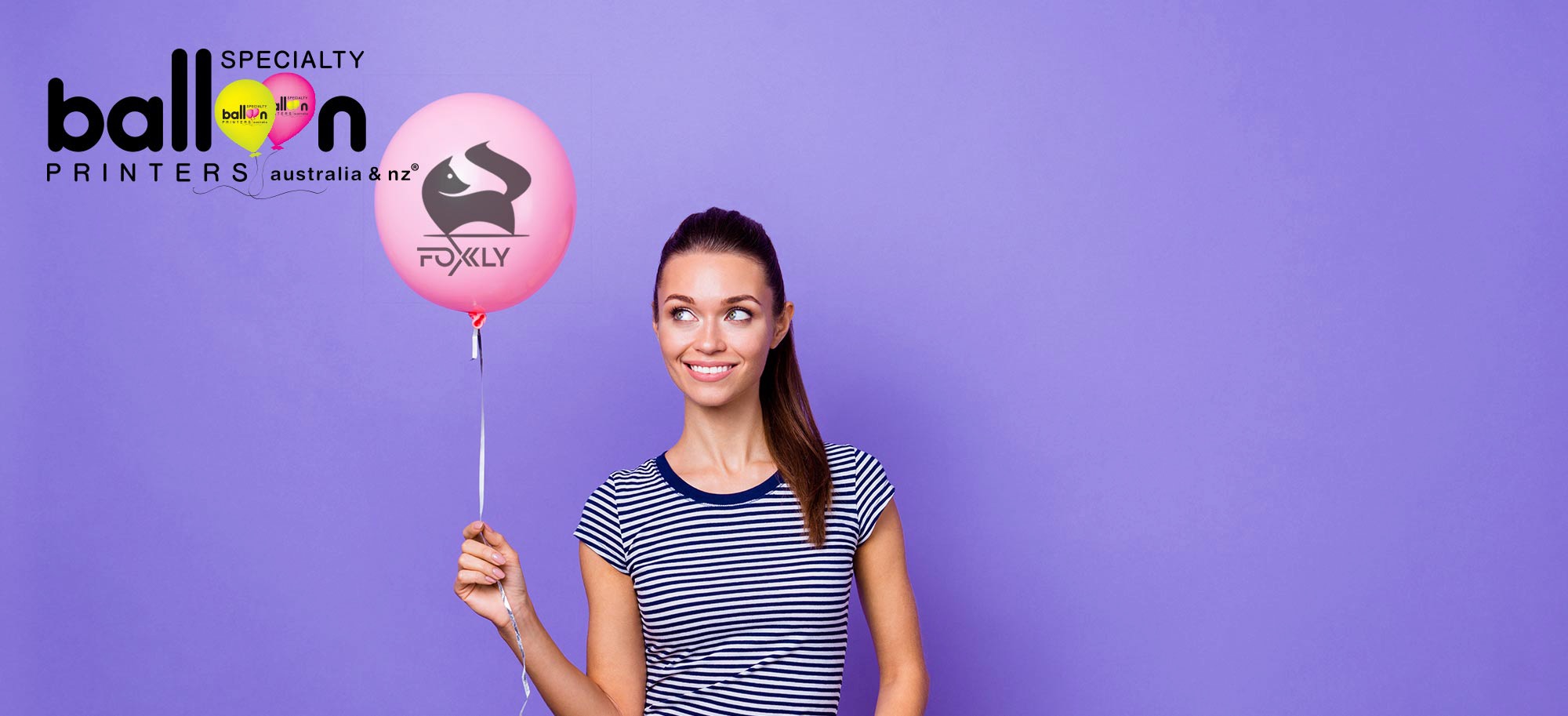 In today's competitive marketing landscape, businesses are constantly searching for unique and cost-effective strategies to capture the attention of their target audience. One such underrated yet impactful promotional tool is the use of printed balloons. They are not only festive and fun, but when used correctly, can become a powerful marketing tool that can significantly boost brand visibility and engagement.
In this article, we will explore some of the most creative ways to use printed balloons in your marketing campaigns. Let's dive in!
1. Product Launches And Store Openings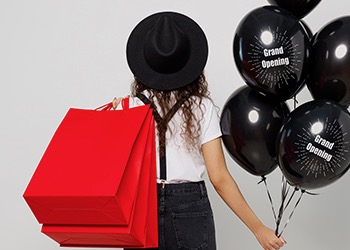 Nothing says 'celebration' like balloons. For a product launch or a store opening, printed balloons bearing your brand logo or the product's name can create a festive atmosphere, drawing attention and curiosity from potential customers. Position them at the entrance or create a balloon arch to make a grand statement.
2. Corporate Events And Trade Shows

Trade shows are bustling with numerous stalls, all vying for the attention of attendees. By having printed balloons with your company's name, logo, or a catchy phrase, you can make your stall stand out. They can also serve as a guiding point, leading people straight to your booth.
3. Customer Giveaways
Everyone loves a freebie! Consider giving away printed balloons with every purchase or as a token of appreciation during special promotions. Not only do they serve as a memento for your customers, but they also act as a mobile advertisement when carried around.
4. Pop-Up Sales And Flash Promotions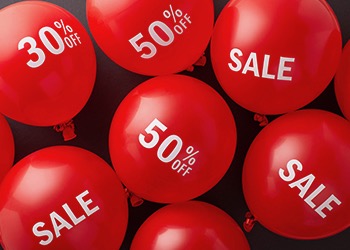 Hosting a limited-time sale or a special promotion? Use printed balloons to signal where the action is. Brightly coloured balloons with the word 'SALE' or 'PROMO' printed on them can act as a beacon for deal-hunters.
5. Interactive Social Media Campaigns
Encourage your followers to share pictures of themselves with your printed balloons on social media platforms. You can create a specific hashtag for the campaign and offer prizes for the best photos. This not only boosts engagement but also provides organic promotion for your brand.
6. As Informative Tools
Printed balloons aren't just for logos or brand names. You can print QR codes, website URLs, discount codes, or other essential information. This interactive approach can drive traffic to your website or even increase footfall in your physical store.
7. Themed Campaigns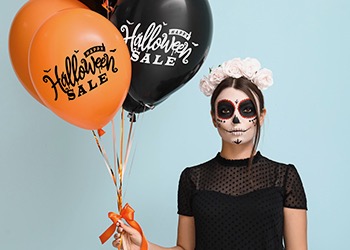 Customise printed balloons according to different themes, be it Christmas, Halloween, or Valentine's Day. Incorporating festive designs along with your brand logo can resonate with the audience's festive spirit, making them more receptive to your marketing message.
8. Collaborative Events
Collaborate with complementary brands or local businesses for joint marketing events. Both businesses can feature their logos on printed balloons, providing double the promotion and showcasing a sense of community and collaboration.
9. As Conversation Starters
Incorporate fun facts, jokes, or riddles related to your brand on printed balloons. This can serve as a conversation starter among customers, creating a buzz around your brand.
10. Mobile Advertisements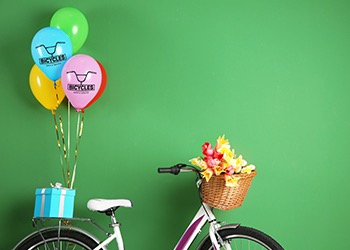 Convert company vehicles or even bicycles into moving billboards. By attaching printed balloons with your brand's logo or message, you can ensure visibility in different parts of the city, catching the eyes of both pedestrians and drivers.
11. Loyalty Programs
Introduce a unique loyalty program where customers collect printed balloons with different designs or messages. Once they gather a specific number, they can redeem them for special offers or discounts. This encourages repeat business and enhances brand engagement.
12. Interactive Workshops
Host workshops or classes where attendees receive printed balloons as part of their participation kit. For instance, a DIY decor workshop can use balloons with printed tips or instructions.
13. In-Store Decor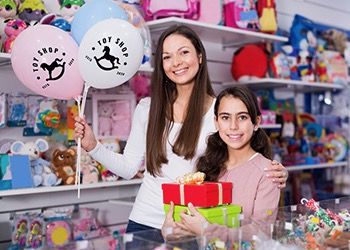 Revamp the look of your store with printed balloons to highlight new arrivals, best sellers, or discounted items. It adds a fresh look and directs customers' attention to specific products or sections.
14. Collateral In PR Kits
If you're sending out PR kits to influencers or journalists, include printed balloons that resonate with the theme of your product or event. It's a unique touch that makes your kit memorable and photo-worthy for social media.
15. Highlight Testimonials And Reviews
Print positive customer testimonials or 5-star reviews on balloons and display them prominently. It serves as a testament to your brand's quality and trustworthiness.
16. Anniversary Celebrations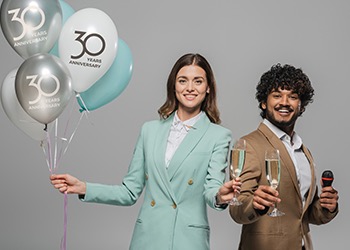 Celebrate milestones like your company's anniversary with specially printed balloons that highlight the number of years you've been in business. It's a great way to involve customers in your brand's journey.
17. Include In Direct Mailers
Send mini inflatable balloons as part of direct mail campaigns. When the recipient inflates the balloon, they'll see your promotional message or offer, making it an interactive and fun marketing approach.
18. Charity Events And Community Service
Sponsor local charity events or community service initiatives by providing printed balloons with both your logo and the charity's logo. It showcases your brand's commitment to giving back to the community.
Increase Brand Presence
Printed balloons offer a versatile, affordable, and highly effective medium for businesses to amplify their marketing strategies. Their adaptability means they can be integrated into almost any campaign, and their visual appeal guarantees that they capture attention.
Whether you're launching a new product, attending a trade show, or just want to add some fun to your marketing strategy, printed balloons are a sure-fire way to inflate your brand's presence (pun intended). So, the next time you're brainstorming marketing ideas, let printed balloons float to the top of your list!
Order Custom Printed Balloons Today
Showcase your brand today with custom printed balloons from Australia's favourite balloon supplier – Specialty Balloons! Call, visit or email today and save with our free delivery and price match guarantee special offers.