Easy DIY Balloon Decorating Ideas For Your Party Or Special Event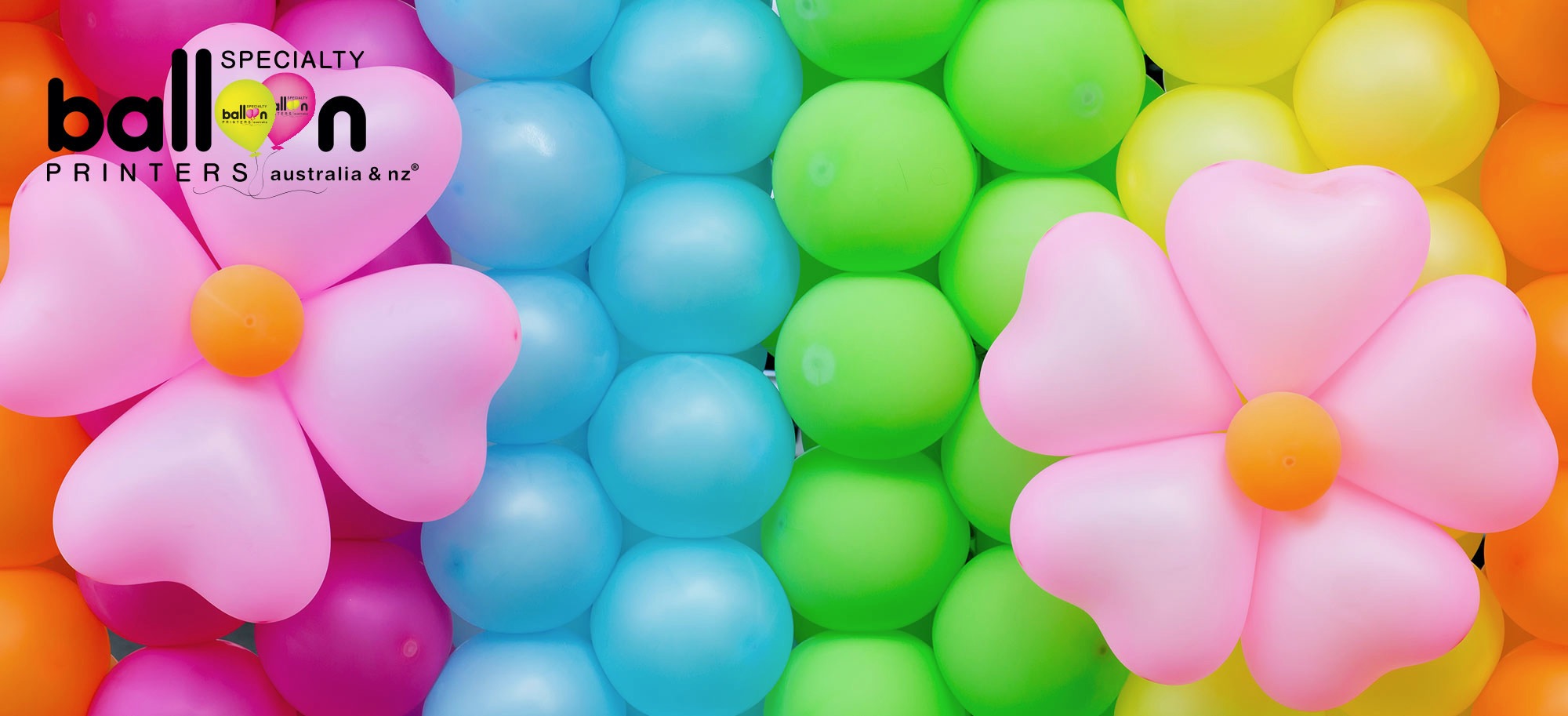 Balloons are often a staple at most birthday celebrations and special events – with good reason! Bright, colourful and loads of fun, balloons are the perfect decoration to brighten up just about any space.
While traditionally balloons are tied to a ribbon or piece of string, there are so many other simple ways to decorate with balloons. If you're looking for some fun and creative balloon decorating ideas to try, you've come to the right place. Read on for some easy DIY balloon decorations that are sure to wow your guests.
Benefits Of Decorating With Balloons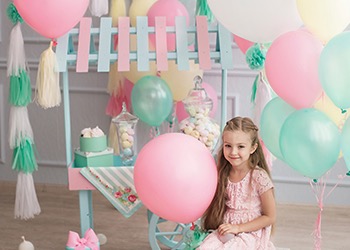 Balloons are just about the perfect party or event decoration. Here's why:
Affordable – balloons pack a decorative punch despite their relatively low cost.
So many options – choosing a balloon decoration for your specific needs means choosing from a wide selection of balloon colours, sizes and finishes. No matter if you decide on a plain, off-the-shelf balloon or a pre-printed design, you will definitely be spoilt for choice.
Entertaining – balloons have a universal appeal. People of all ages – young and old, from around the world can appreciate the fun and enjoyment that balloons can bring.
Brighten up any space – got an ordinary-looking venue that needs a lot of dressing up? Balloons will do the trick! A simple, yet effective decorative accent, they're sure to liven up any empty space and bring joy to all your guests and attendees.
Can be customised – there are off-the-shelf balloons, and then there are custom balloons. Custom balloons can be specially printed and even custom-made to a particular shape that you're after. Looking for a large dog-shaped balloon with pink spots on it? Balloon printing or custom balloons are your best bet.
Easy to transport – often sold flat in packs, balloons are the perfect go-anywhere, portable event decoration. Best of all, you can even pop your deflated balloons in the post for delivery to your event venue.
They complement other decorations – while balloon decorations can look great on their own, they can also be combined with other decorations to create a special display or the right event atmosphere. Balloons can be combined with streamers, ribbons or tied to giveaway bags – the possibilities are endless!
Balloon Decorating Ideas
With a little bit of time and some creative flair, you can easily put together an impressive balloon display. Below are some decorative options to try no matter if you've chosen to fill your balloons with helium or just regular air.
Helium-filled Balloons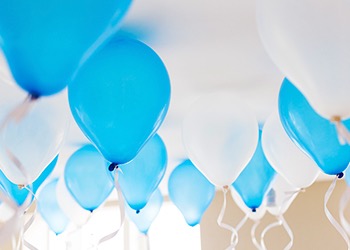 If you'd like your balloons to float up towards the ceiling, fill your balloons with helium. Below are some easy helium balloon decorations to make:
Balloon table centrepiece – these make a great focal point at any birthday or celebration, Don't forget to tie your balloons down with balloon ribbons and balloon weights so they don't float away.
Balloon bouquet – combine a handful of balloons on strings into a bunch to create a colourful bouquet.
Balloon ceiling – fill your balloons with helium, attach a string to them and then let them all float up to cover the entire ceiling.
Air-filled Balloons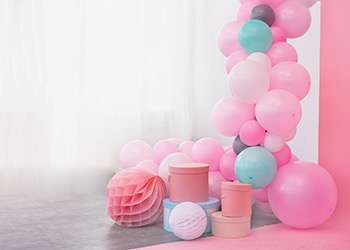 Balloons filled with regular air won't float up to the sky like helium balloons. Nonetheless, you can still create some fun decorations like the below using air-filled balloons:
Balloon arches – tie together groups of four balloons and secure them to a wire or wooden frame base.
Balloon garland – 'sew' the bottoms of your balloons together with a long piece of string or twine and then hang them up on the wall with some temporary hooks.
Balloon columns – tie balloons in pairs and attach to an upright support or stick.
Balloon table centrepiece – get crafty and glue some balloons together or use balloon sticks and cups to prop your balloons up into a fun table decoration.
Balloon Printing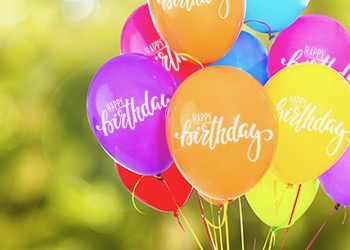 For a unique balloon decoration with that 'wow' factor, why not create your very own custom balloons? Print a personalised message, your favourite photo or even a logo onto a foil or latex balloon. You can even create your very own custom-shaped foil balloons – the sky's the limit!
Balloon Accessories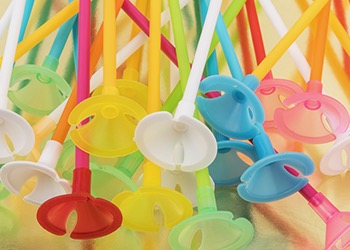 Some useful balloon accessories to have on hand when creating your DIY balloon decorations include:
Specialty Balloons – Australia's Favourite Balloon Supplier
No matter what balloon decoration you choose to create, you can be sure to find what you need at Specialty Balloon Printers! From off-the-shelf balloons to custom printed balloons and balloon accessories, we've got something to suit all your balloon printing and decorating needs.
Discover why we've been Australia's favourite balloon supplier for over 30 years. Visit our website and order your quality specialty balloons from us today!