How To Print Your Own Personalised Balloons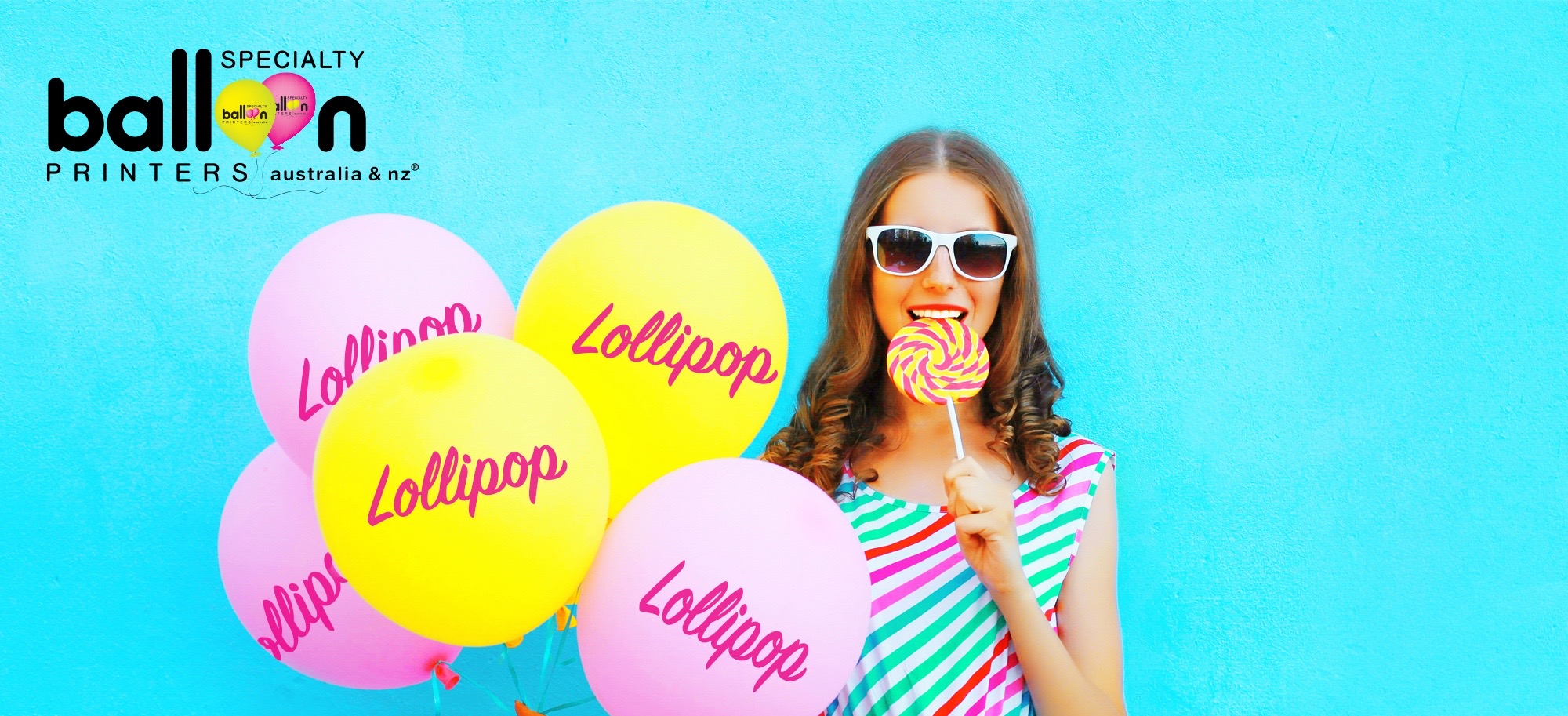 Looking for that unique and personalised touch when it comes to decorating your special event or birthday celebration? There's nothing quite like a personalised balloon from Specialty Balloon Printers!
There are many uses for personalised balloons. Over the years, we've provided many people and businesses with personalised balloons for all sorts of gatherings including:
Special events, milestone celebrations and birthdays
Corporate branding or business promotions
Increasing foot traffic at grand openings and sale events
Celebrating accomplishments and graduations
Creating Personalised Balloons Is Easy
If you've never done one before, creating your very own personalised balloon isn't as intimidating as it seems. At Specialty Balloons, we make the custom balloon-making process simple and straightforward. Once you've submitted your design request, we can quickly put your personalised balloon into production in next to no time at all.
Here's a quick overview of the simple process of creating your very own custom balloon with us:
1. Finalise Your Print Design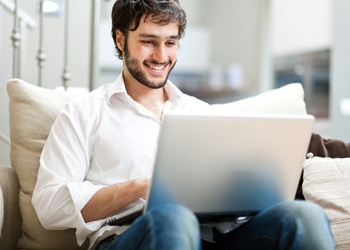 Decide on what it is you would like to print on the balloons. Perhaps you could add an image, a logo, some text or maybe a combination of these elements to your personalised balloon.
Typically, businesses will have their logo printed on balloons to promote a brand, decorate a corporate event or increase foot traffic at retail stores or trade events. These sorts of balloons are created with corporate colours and logos as part of the final design.
When it comes to creating a personalised balloon for a special birthday party or wedding event, the sky's the limit when it comes to what sort of design to add to a personalised balloon. You get to choose all aspects of the design including fonts and images – it really is all up to you.
2. Choose A Balloon Shape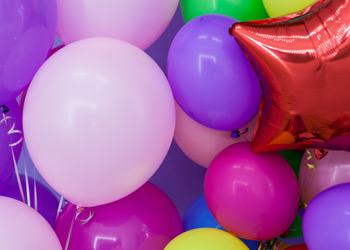 Personalised balloons can come in many different shapes such as heart-shaped or standard round-shaped balloons.
For something extra special, Specialty Balloon Printers can create custom-shaped foil balloons to fit every need. Need something different like an elephant-shaped custom foil balloon? We can certainly create that for you – no problem!
3. Choose A Balloon Size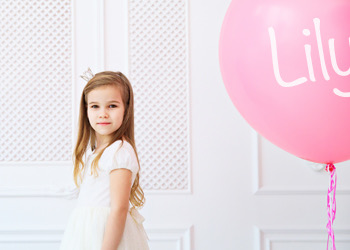 At Specialty Balloons, we print personalised latex balloons in various standard sizes:
30cm round balloon
40cm round balloon
72cm round balloon
30cm heart balloon
The best size for you will generally depend on a few things such as the size of the event venue and how visible the balloons need to be.
For larger events and gatherings that require maximum impact, we suggest our larger 72cm round balloon. For everyday birthday parties and small get togethers, we recommend the 30cm round or heart shaped options.
If none of these sizes suit your requirements, talk to our team about your specific needs. As an alternative, we can always arrange to print a custom sized (and shaped) foil balloon for you instead.
4. Printing Considerations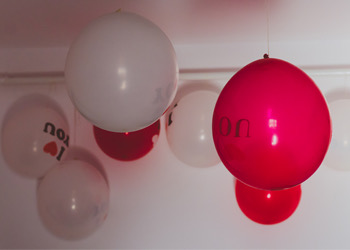 Neck down or neck up? 1-sided or 2-sided? Have a think about the purpose of your balloons and decide if you need your design to appear on both the front and back of your personalised balloon.
If you are looking to hang your personalised balloons from the ceiling, you can choose to have your print made so that the balloon neck is at the top and you can hang your balloon by the neck.
5. Selecting Ink Colours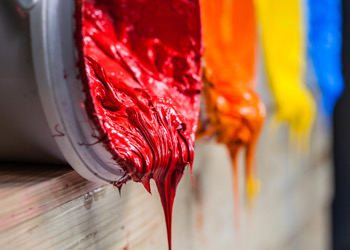 At Specialty Balloons, we have over 45 ink colours to choose from to match your brand, party theme or even your favourite colour. Our rubberised inks are flexible, specifically designed for balloon printing and are specially made and mixed by our very own team in-house.
When it comes to printing multi-coloured designs, our very own balloon printing machines are quite capable of printing up to 4 colours simultaneously on a single balloon side. Why print just a single colour onto your balloon when we can do a multi-coloured design for you?
6. Provide An Image, Logo, or Message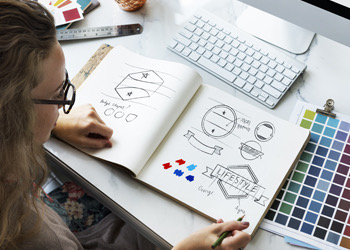 We can print your existing image, logo or artwork just as it is onto our latex and foil balloons. And if you'd like to make a few changes to your existing design, our in-house team can certainly help with reworking your original.
Not sure about designing your own personalised balloon? We can help! Our in-house art department can assist with creating the perfect image, logo or message design for your needs. If you're looking to keep it simple, our text artwork design service is free. Simply email us with your ideas and we'll start designing it right away.
Why Work With Specialty Balloons?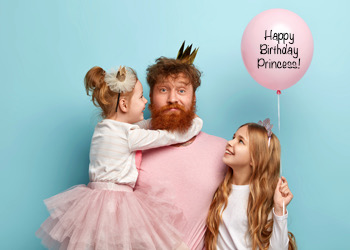 Here are some great reasons to work with the team at Specialty Balloon Printers:
We've been doing this a long time – over 30 years in fact!
We offer unique, quality products and outstanding service
We pride ourselves on speedy turnaround times
We offer free shipping for Australian orders over $50, as well as an unbeatable price match guarantee
We care about the environment – all our latex balloons are made from eco-friendly 100% biodegradable latex, not to mention we actively promote responsible balloon decorating practices.
Find out why we're Australia's favourite balloon supplier. Contact Specialty Balloon Printers today for all your personalised balloon printing needs and add your very own stand-out balloon design to your next corporate event or personal celebration.