How To Propose: Top Tips For The Perfect Marriage Proposal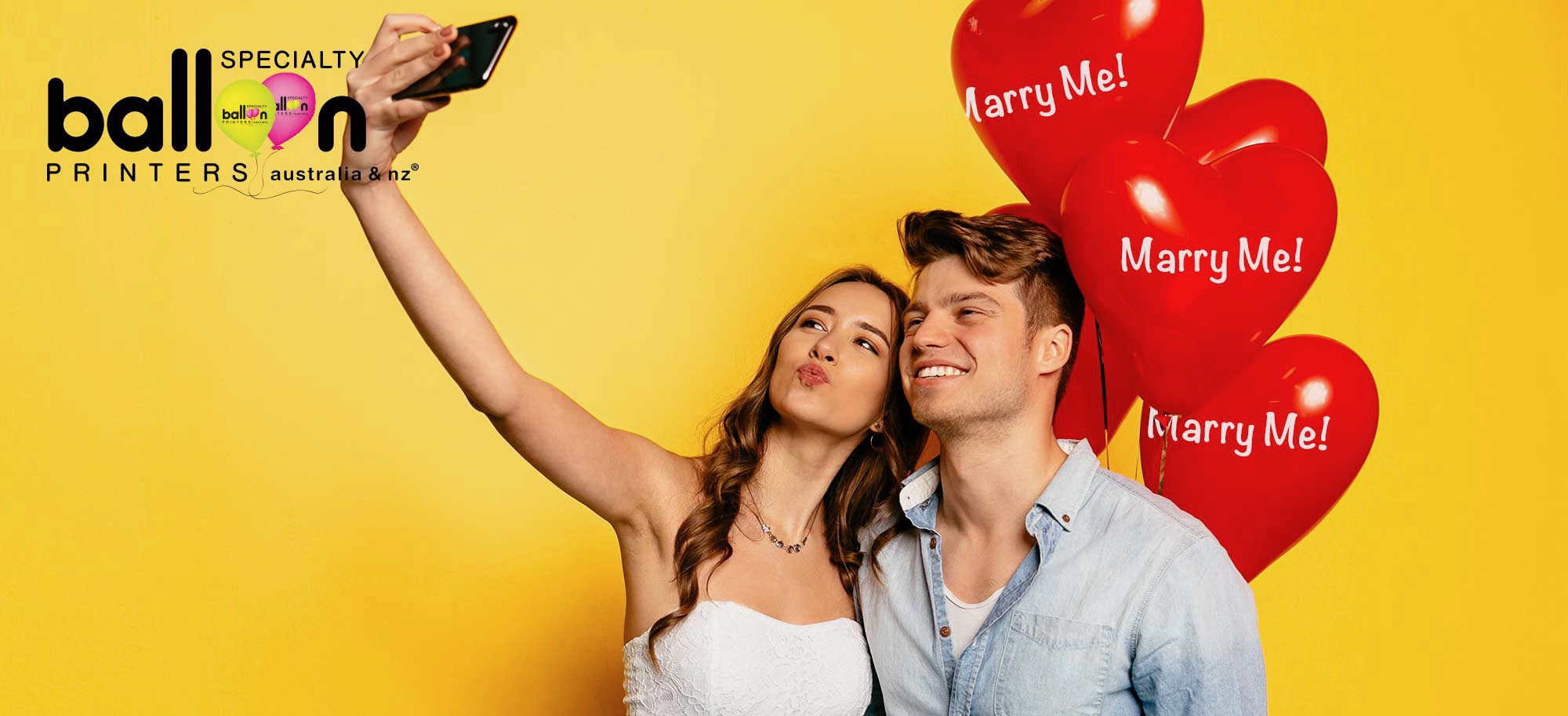 Think you're ready to pop the question? Congrats! You're just a few steps away from ticking off one of life's major milestones – marriage. But before you get to that point, you should probably propose first. So how do you go about doing that?
Read on below for how to best plan and deliver the perfect marriage proposal while avoiding any unwanted surprises on your big day.
What Is The Purpose Of A Proposal?
First thing's first, what exactly is a marriage proposal? A proposal is a time-honoured tradition of asking someone you love to make a life-long commitment to you.

Back in the day, proposing was seen as more of a man's role, but these days it's more acceptable for anyone (male or female) to propose and take the first step towards marriage.
Are You Really Ready?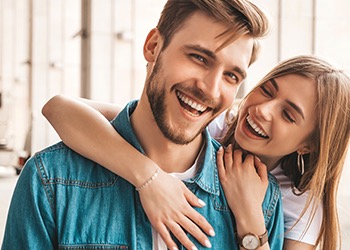 Before you pop the question, it might be worth considering if you are both ready and on the same page when it comes to marriage. Ask yourself the following:
Is this something you've talked about previously?
Do you both want kids?
Do you both agree on where you'd like to live in the future?
Is this the absolute next step in evolving your relationship?
If you are confident about your compatibility as a couple and feel that you are both ready to take the next step in your relationship, now might be the right time to pop the question.
Consider Asking For Their Family's Blessing
If your partner is close to their family, you may want to consider asking for their family's blessing first before you propose. It doesn't have to be a super formal affair, or a nerve-wracking conversation. Simply have a chat to their family about your plans to propose and share in your excitement at the prospect of officially being welcomed into their family.
Consider Your Budget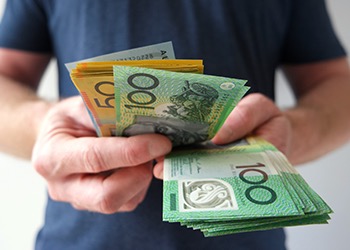 Before you even start planning, it might be worth determining a budget amount for your total spend on your proposal. When finalising your budget you may want to consider costs of the following:
Engagement ring
Hiring a venue/miscellaneous services (e.g. photographer, helicopter/boat hire, horse-drawn carriage)
Food & entertainment – drinks, food, band/performer hire
Decorations & props
Timing
Timing is everything – choosing the right time and date to pop the question can make all the difference with creating the perfect romantic moment. Some ideal times to propose include:
On a date that's special to both of you – e.g. anniversary, first date
Any date that is suitable (it doesn't have to be a special date)
A day that's fairly close to your ideal wedding date
What Kind Of Ring 
Is your partner big on jewellery? If so what sorts of styles do they wear? If you're not sure, perhaps drop some hints and indirectly ask, or do some digging to find out what they prefer.
Choosing the right kind of engagement ring that your partner would be proud of and enjoy wearing often is one way to show them how well you truly know them and also ensure they appreciate the sentiment behind your gift all the more.
Where To Propose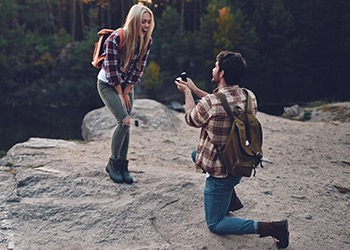 Choosing a suitable location where to propose is an important step. Try to choose somewhere special and where possible, avoid crowded spaces where you won't be able to hear each other. Some ideal places to propose include:
Over a romantic dinner
At a family gathering
Your partner's favourite place
Somewhere special to both of you e.g. where you first met
How You'll Propose
Be creative when deciding on how to propose. Sure you can still do the traditional thing and go down on one knee, but how you do it and what choice of words you use is really up to you.
For something different, try to incorporate elements of yours and your partners' personalities to make your proposal more standout and original. And don't forget to rehearse your words and go over the moment in your mind until you are happy with it.
That 'Wow' Factor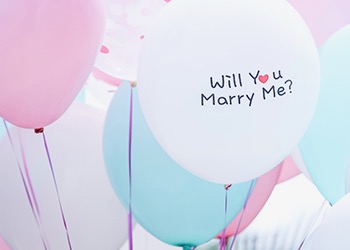 Consider adding special touches to your proposal for the ultimate 'wow' factor. Think of incorporating your partner's likes and hobbies into your proposal. For example, if you both bonded over your love of animals, video gaming or rock climbing, perhaps try to incorporate an element of those interests into your special moment.
You can also step it up a notch and use props and custom balloon decorations or perhaps hire a mariachi band or solo musician to create some ambience.
However, in reality, you don't really have to spend a whole lot of money to make your proposal special. Just be sure there's a photographer nearby waiting to capture your special day if you'd like to memorialise it.
Need Some Unique Decorations For Your Marriage Proposal?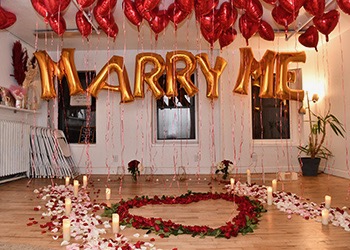 Plan the perfect proposal with help from Specialty Balloons – Australia's favourite balloon supplier!
We've got all your marriage proposal balloon decorating needs covered for just about every budget. From balloon letters to custom foil or latex balloons and even bright unprinted balloons – we're sure to have something your special someone will love.
Call, email or visit our store and take advantage of our price-beat guarantee and free delivery offer.