Latex Or Foil Personalised Balloons – Which One Is Right For Me?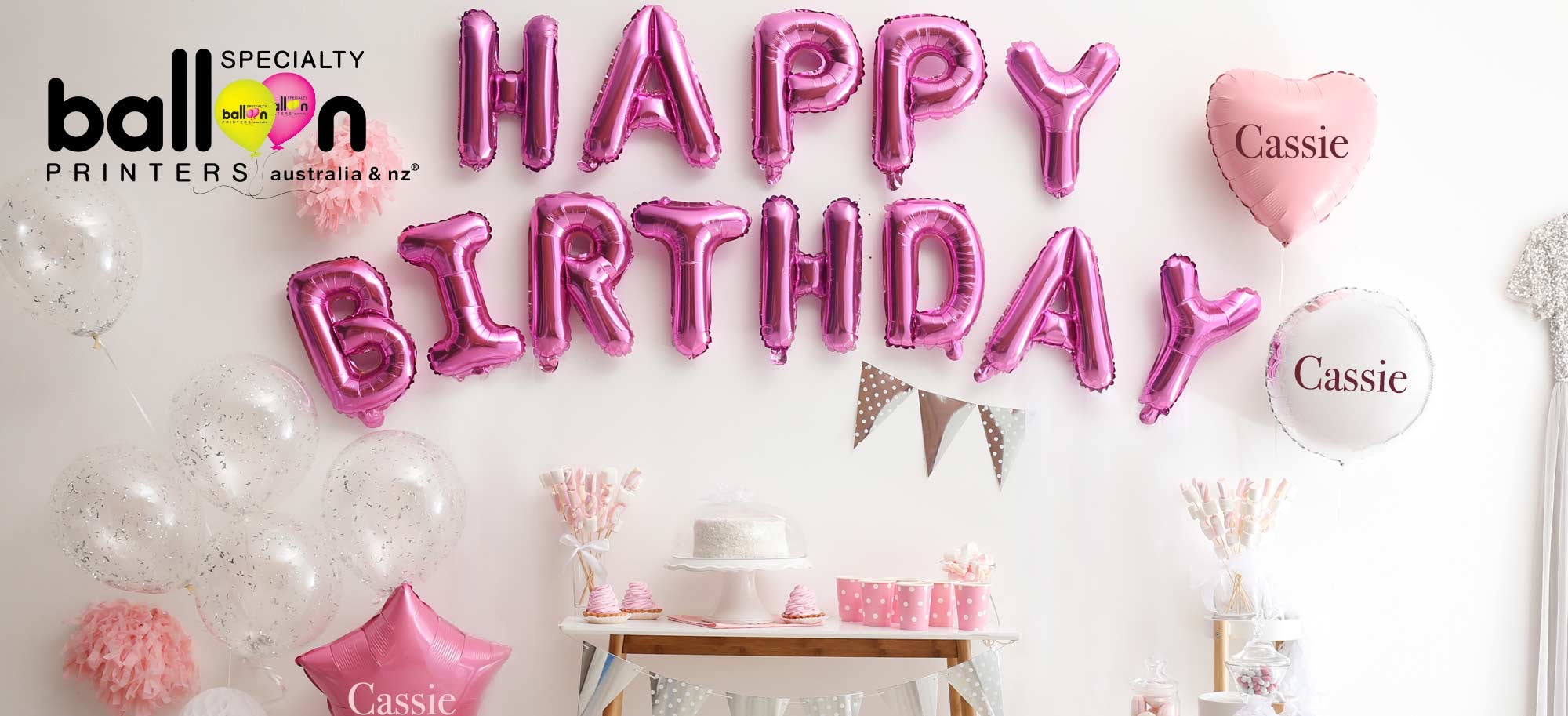 Creating your own personalised balloons doesn't have to be difficult or costly. And with so many different options to choose from including which balloon size, shape or colour is best, how does one choose between a foil or a latex balloon?
At Specialty Balloons, we've heard this question asked so many times over the years. Here's a quick rundown on the best uses for both latex and foil balloons, as well as a pros and cons list to help with deciding on which type of personalised balloon will suit you best.
Uses For Foil & Latex Personalised Balloons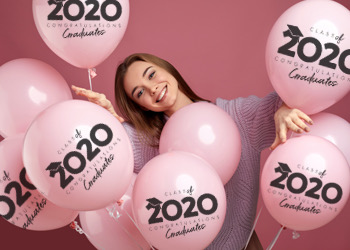 While most of us are aware of using personalised balloons for kid's birthdays and parties, there are other alternate uses for balloons that are worth exploring which include:
Unique personalised gifts – for something a little different, why not create a personalised balloon for someone special. Show someone you care by adding a thoughtful message or for a bit of fun, add a funny image to make someone smile.
Event decorations – from corporate events to christenings or even baby showers, personalised balloons make for a great addition to any themed event décor or as a photographic backdrop. Best of all, you can choose just about any colour combination to suit your personal taste or match your corporate branding colours.
Business promotions – balloon advertising is a cost-effective, eye-catching way to draw people to your business, promote a brand or let people know of a special in-store sale offer. Add a coloured company logo to your personalised balloons to create instant brand recognition at a relatively low price.
Birthday celebrations – add that "special something" to every birthday celebration with personalised balloons. Have a funny personal photograph printed on a balloon or simply add a memorable message for a more heartfelt sentiment.
Keepsakes – personalised balloons while often considered a decorative element, can also be used as a keepsake. For something different, you can print event information details onto personalised "invitation" balloons which can then be mailed flat in the post to invitees ahead of an event.

Latex VS Foil: Choosing The Right Balloons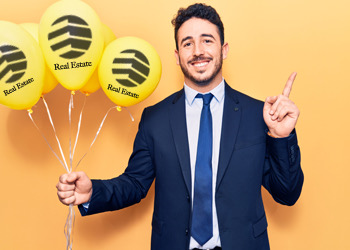 Latex Balloons
Pros:
A cost-effective option for those on a limited budget or want to buy personalised balloons in bulk quantities
Can be filled with air, helium or even water
100% biodegradable
Cons:
Has a shorter lifespan than foil balloons, lasting 1-2 days after inflation
More susceptible to heat and cold damage – for best use, keep latex balloons in even temperatures and use in sheltered locations
Foil Balloons
Pros:
Has a more vibrant and striking look and finish
Can be created with just about any custom-shape of your choice
Longer lasting than latex balloons (by up to two weeks) because they are made from a non-porous material and the air cannot escape as easily
Cons:
Generally costs more than latex balloons
Other considerations:
So you've just chosen between a latex, foil balloon or decided on a combination of the two for your event or celebration. Now what? Here are a few more choices to consider before finalising your personalised balloon order:
Balloon size – have a think about the location you intend to use the balloon in. For a larger venue it's best to go with a larger balloon size such as the 72cm size to ensure greater visibility at a distance. Alternatively, if you have a small-medium sized venue but want maximum impact, you could also go with a medium to large-sized balloon for eye-catching attention.
Balloon shape – personalised balloons can come in various shapes. Latex balloons often come in standard round or heart shapes, while foil balloons can be completely customised to just about any shape you require.
Message, logo or photograph – Deciding on what message, company logo or treasured photograph to have printed on your personalised balloon is probably the most important decision you will need to make. No matter if you have your own artwork ready for print, or require some assistance with creating your own design, the team at Specialty Balloon Printers are available to help.
Balloon accessories – aside from just balloons, there are a few other balloon accessories you might want to add to your personalised balloon order such as:
Looking To Purchase Quality Latex Or Foil Personalised Balloons?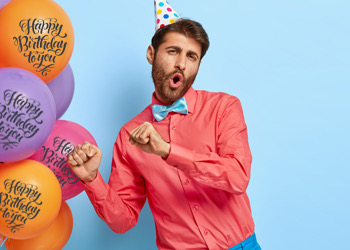 Specialty Balloon Printers are ready to assist. No matter if you are looking to create your own foil or latex personalised balloons or purchase balloon accessories – we've got it all.
Shop with us and take advantage of our price-beat guarantee and free shipping for all Australian orders over $50. Visit our website or give us a call on 1300 720 230 and order your personalised balloons from Specialty Balloons today!