Personalised Balloons: Adding A Unique Touch To Your Special Occasion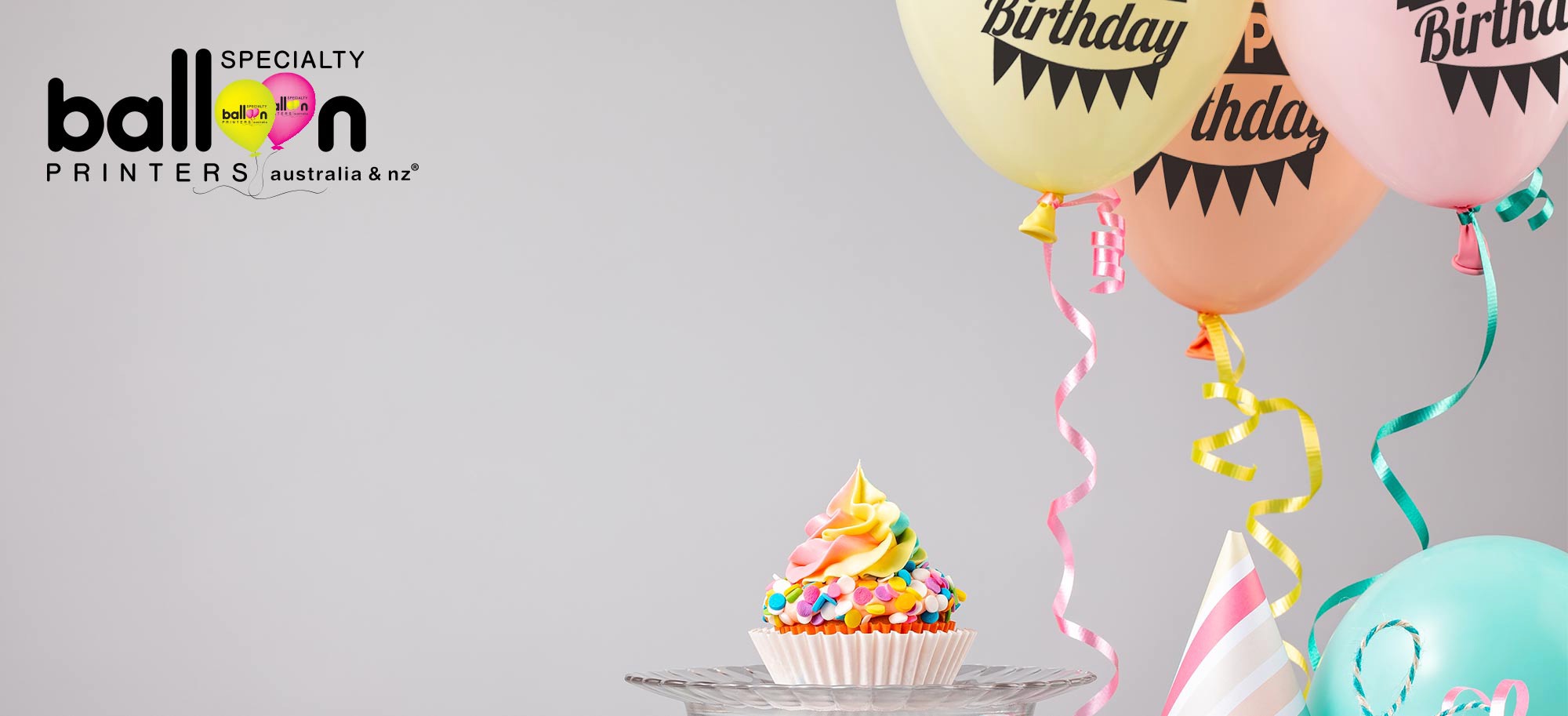 In the modern age, where social media aesthetics and personalised touches have become more crucial than ever, the demand for unique party accessories has skyrocketed. Enter personalised balloons, the latest trend in customised event décor that adds a unique touch to any celebration. But why have personalised balloons become so popular, and how can they elevate your special occasion? Let's take a closer look!
The Rise Of Personalised Décor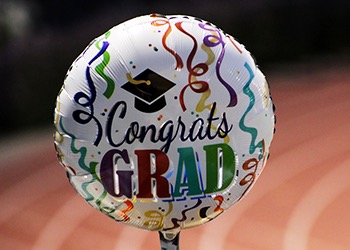 The era of generic, one-size-fits-all party decorations is fading fast. Today, everyone seeks to add a personalised touch to their events. Whether it's a birthday party, anniversary, graduation, or wedding, the modern host desires elements that reflect the essence and individuality of the occasion and its honoree. Personalised balloons perfectly fit this bill, as they can be tailored to suit any theme, colour palette, or message.
Why Choose Personalised Balloons?
A Statement Piece: Personalised balloons can be as subtle or as grand as you desire. From giant balloons showcasing the celebrant's name to smaller ones with meaningful dates or messages, these balloons make a statement.
Versatility: Whether you're hosting an elegant evening soirée or a fun-filled kids' party, personalised balloons can be designed to match the mood. From sleek metallics to vibrant colours and quirky shapes, there's a balloon for every occasion.
Memorable Keepsakes: Long after the party ends, these balloons serve as a beautiful reminder of the day. Many guests even take them home as a memento!
Affordability: Compared to other customised decor items, personalised balloons offer great value for money. They deliver high visual impact without breaking the bank.
Incorporating Personalised Balloons Into Your Event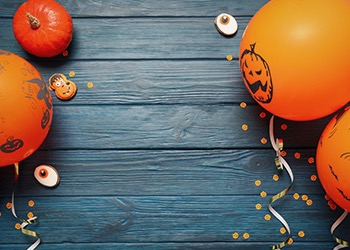 Centrepieces: Position your personalised balloons in the centre of tables, perhaps paired with a weight or other decorative elements. They instantly draw the eye and set the theme.
Photo Backdrops: Create a backdrop with a cluster of balloons, making for a perfect photo-op spot for guests.
Entrance Displays: Welcome your guests in style by placing balloons at the entrance, giving them a taste of what's to come.
Floating Ceiling Displays: Fill the ceiling with helium-filled personalised balloons, creating a magical overhead display.
Tips For Ordering Personalised Balloons
Plan Ahead: Custom designs take time. Ensure you order well in advance to give the vendor ample time to perfect your design.
Check The Portfolio: Before selecting a vendor, browse through their previous work to gauge their quality and style.
Provide Clear Instructions: Be specific about colours, fonts, and sizes to ensure the final product matches your vision.
Consider The Environment: If your event is outdoors, ensure the balloons are durable enough to withstand the elements.
Maximising The Impact Of Personalised Balloons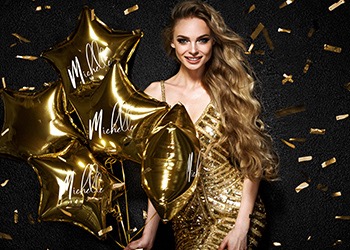 Thematic Consistency: Personalised balloons can be designed to fit seamlessly with your event's theme. Be it a vintage setting, a beach party, or a black-tie affair, custom balloons can be designed to match, elevating the thematic consistency.
Interactive Element: Balloons aren't just for show; they can be interactive. For instance, at a gender reveal party, the balloons can be filled with coloured confetti to announce the baby's gender when popped.
Gifts And Favours: Small personalised balloons filled with treats or miniature toys can serve as innovative party favours. Guests, especially children, will love the surprise element.
Layered Designs: Instead of just text or a single image, consider layered designs that include a mix of texts, graphics, and even photographs. This adds depth to the balloon and makes it even more eye-catching
Using Tech With Personalised Balloons
In an age where technology has seeped into every aspect of our lives, balloons aren't left behind.
LED Balloons: These are perfect for night time events. Personalised balloons embedded with LED lights can glow in the dark, adding a magical touch to evening parties.
QR Code Balloons: For corporate events or launches, balloons with QR codes can be used. Scanning these can lead guests to a website, a promotional video, or any digital platform related to the event.
Augmented Reality (AR) Balloons: Push the envelope further by integrating AR. Guests can scan the balloon with their smartphones to reveal a special message, animation, or video, merging the physical and digital worlds seamlessly.
Create Your Very Own Personalised Balloons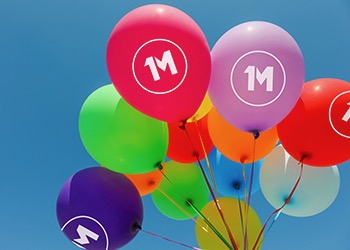 Personalised balloons have reshaped the landscape of event décor, providing a blend of elegance, fun, and individuality. As they float gracefully above the festivities, they tell stories, encapsulate memories, and echo the laughter and joy of the day.
If you're looking to add that unique touch to your special occasion, personalised balloons are the way to go. Order yours today from Australia's favourite balloon supplier Specialty Balloons!