The Best New Year Decorations For A Stand Out NYE Party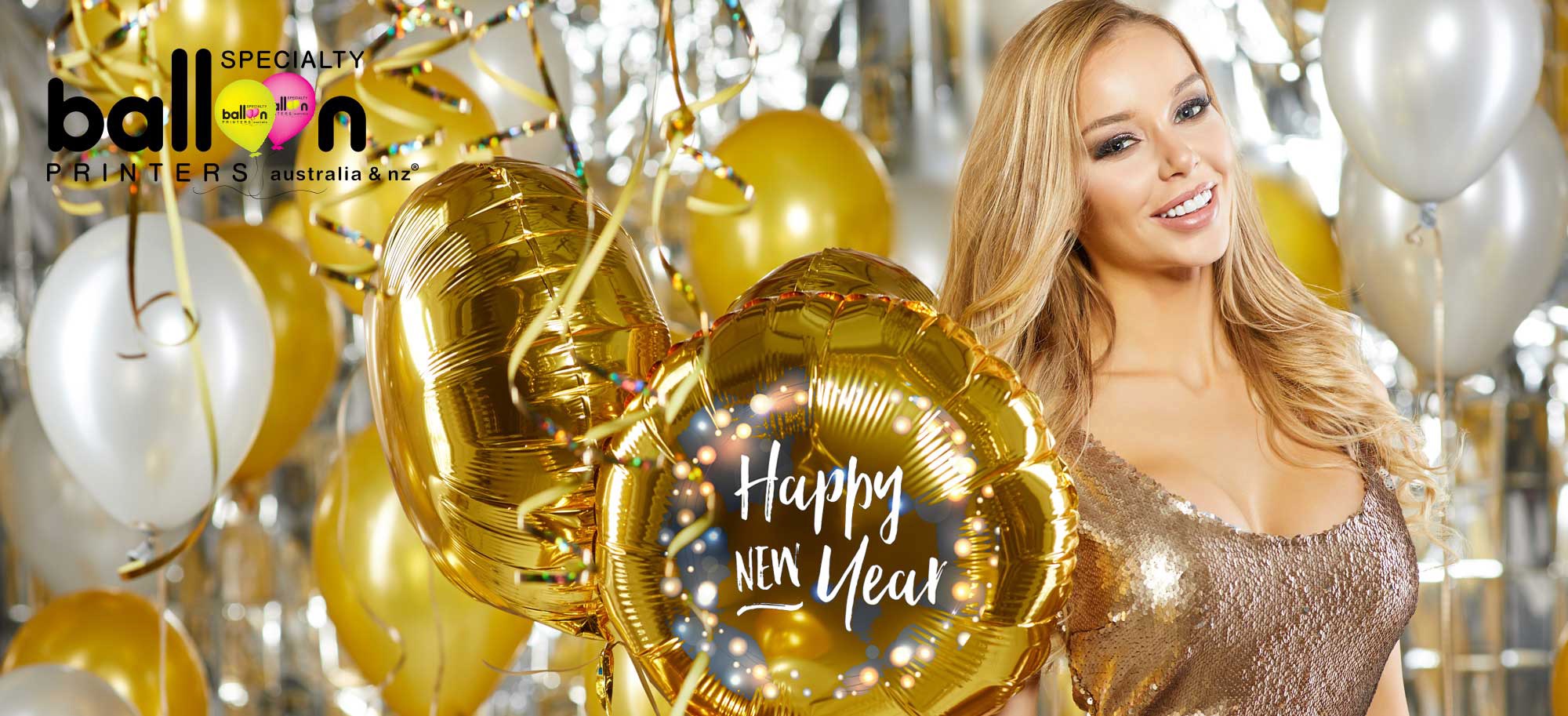 Preparing for a New Year's Eve (NYE) party doesn't have to be a super stressful time. With a bit of careful planning before the holiday season starts, you can avoid the Christmas shopping rush while keeping your event spend in check. And for those who haven't been able to plan ahead, don't despair – there are lots of affordable off-the-shelf NYE decoration options to choose from.
Ensure your New Year's party is a standout event with the best selection of inspiring New Year's Eve decorating ideas below.
1. Themed Celebration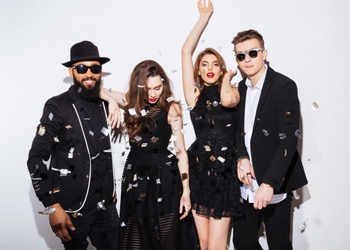 Black & white, gold & glitter, champagne, masquerade, Hollywood and roaring 20s – there are so many different NYE event themes to choose from. By planning an event with a theme in mind you'll have a guiding framework to help with choosing the most suitable music and decorations for your event.
2. Ambient Lighting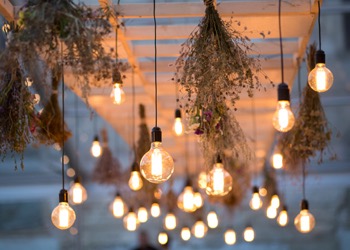 Lighting is a great way to set the mood for a fantastic evening. From rustic outdoor light bulbs, fairy lights, or even lanterns, getting the lighting right at any event is crucial.
Be sure to pre-test your event lighting before the actual event to ensure it will be adequate on the night. Harsh lighting or the opposite problem of not having enough lighting can be rather problematic on the night. So be sure to make event lighting a priority during the event planning stages rather than having it as an afterthought.
3. Glamorous Tableware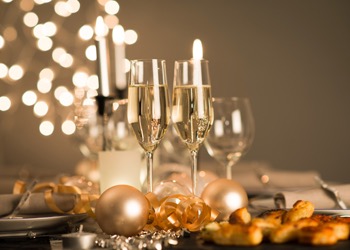 When people think of NYE tableware, they usually picture fancy black, white, gold, silver or even glittery tableware. We're celebrating the last night at the end of the year, so why not go all out with some fancy table décor (like cutlery, tablecloths and glassware)?
No matter what your taste or budget, there are a variety of disposable or reusable tableware options available to create the perfect NYE celebration.
4. Happy New Year Balloons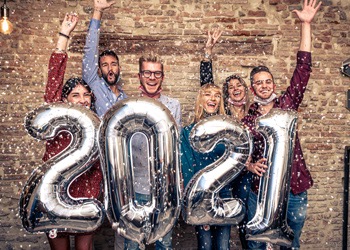 No NYE party is complete without Happy New Year balloons to mark the occasion. The perfect complement for your party theme, you can choose from a pack of colourful pre-printed happy new year balloons, foil number balloons to mark the coming year or for something a little more special create your very own custom-printed balloons with your own unique message. The beauty of custom-printed balloons is that you can choose from a variety of colours and finishes that perfectly match your event décor.
5. Countdown Clock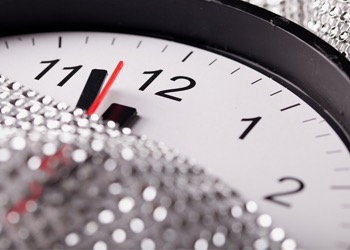 The most fun part of a NYE party is eagerly counting down to midnight while surrounded by the most special people in your life. So what better way to help your guests count down to the new year than with a large countdown clock for everyone to see?
Whether it's an LED digital clock or a large analogue wall clock on display, a countdown clock is a great way for everybody to watch the final moments of the outgoing year slip away as we get ready to say ring in the new year.
6. Festive Drinks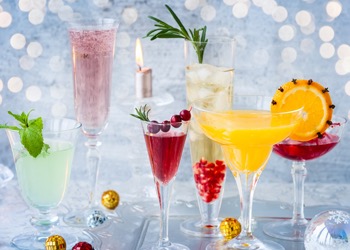 Be prepared for your midnight toast with some fun and colourful NYE drinks. From cocktails, champagne and sparkly wine to bubbly non-alcoholic beverages, be sure to serve up some stylish drinks to ring in the new year!
7. Dazzling Sparklers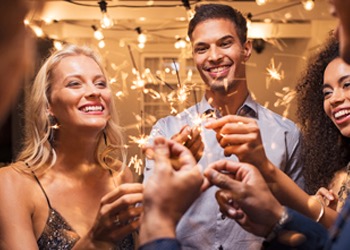 Known as a typical NYE party staple, be sure there are plenty of sparklers to go around to add a bit of fun and magic to your NYE celebration.
8. Tasty Desserts & Nibblies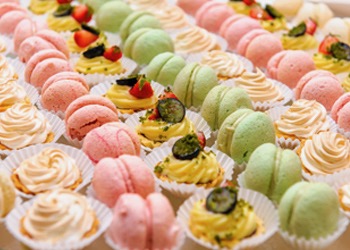 Small, bite-sized desserts and finger food are ideal treats for your NYE guests. Carefully arrange your treats onto platters for a delicious and decorative snack your guests will love.
9. Photo Wall & Props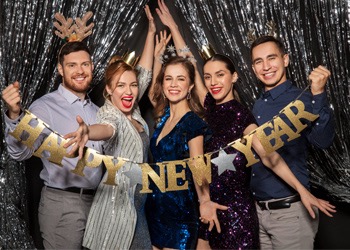 Having a photo wall at your event is a great way to encourage your guests to create lasting photo memories while having fun with silly dress-up props.
10. Essential NYE Accessories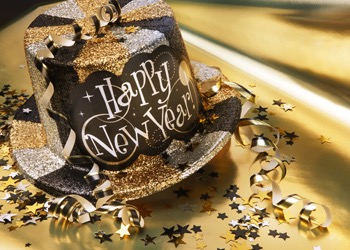 No New Year's Eve Celebration is complete without a NYE party hat and accessories. Cheerful and affordable, these wearable NYE decorations are a great way for your guests to really get in the party mood.
Making a style choice between tiaras and cone-shaped or full-brimmed hat styles, you can easily pair any of these accessories with foil horns and blowouts for a fun party atmosphere. For those who want a simpler and more convenient option, you could always purchase an all-in-one off the shelf NYE party accessories kit.
Make Your NYE Party The Best One Ever With Custom Balloons!
Custom-printed balloons are the ultimate NYE party decoration. They can be tailor-made to fit your chosen theme or event colours. Best of all, you can add your own personal spin on the balloon artwork by incorporating any image, message or logo of your choice.
Get creative with your New Year's decorations! Order your own custom or pre-printed Happy New Year Balloons today from Australia's favourite balloon supplier Specialty Balloon Printers.