The Best Places To Buy Balloons In Brisbane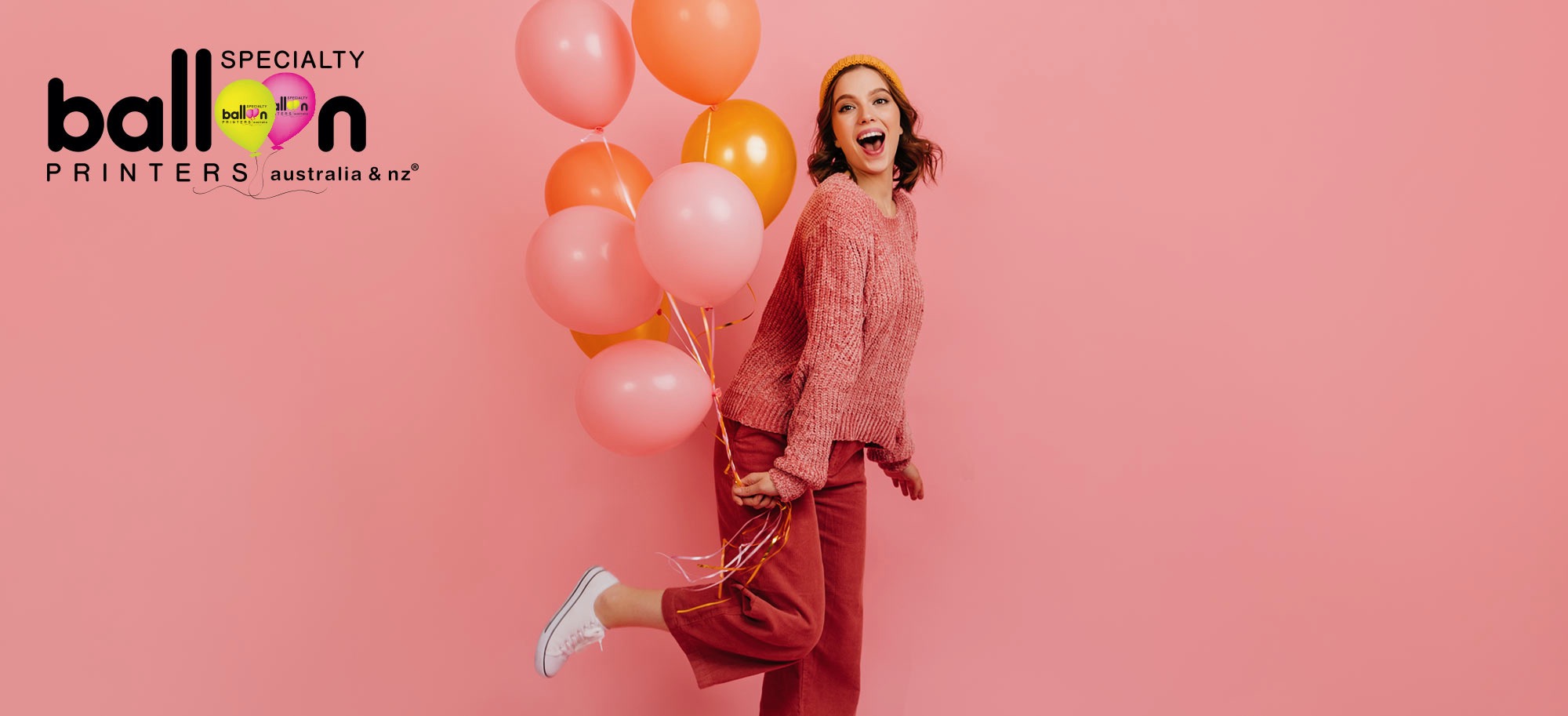 When it comes to deciding where to purchase balloons in Brisbane for a special event, birthday party or business promotion, it might be worth taking the time to carefully consider your options first.
Below are a list of simple things to keep in mind when choosing between the different types of balloon products available and deciding which balloon supplier to order from.
What Are You Going To Use The Balloons For?

Before you make a purchase, have a think about what you will be using the balloons for. Are they for a large or small event? Are you thinking of using the balloons to promote your business? Knowing what you want to purchase your balloons for will help a great deal when it comes to making the right decisions on which product specifications will be most suitable for your needs.
Helium Filled vs Air Filled Balloons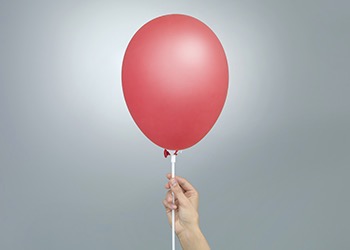 Are you looking to fill your balloons with air or helium? If you are looking to inflate your balloons with helium so they float upwards towards the sky, you may want to consider the fact that latex balloons don't stay afloat for as long as foil balloons because the helium slowly seeps out of the pores in natural latex over time.
As a comparison, foil balloons can stay afloat between 2-5 days as opposed to 8-12 hours for helium-filled latex balloons so depending on your needs, these characteristics may have an impact on which product you end up choosing.
Custom, Pre-printed Or Unprinted?
Would you like to have a printed design on your balloon? If so, you can either choose to purchase an off-the-shelf pre-printed balloon or perhaps get a custom balloon printed. Pre-printed balloons often come with messages for festive occasions like "Happy Birthday", "Merry Christmas" or "Happy New Year" or even a  "sale" or "yes we're open" for business promotional use.
What Balloon Colours To Choose?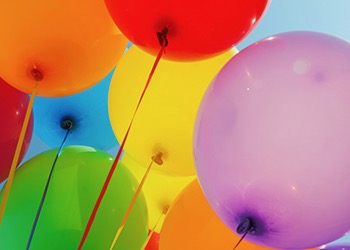 Latex balloons generally come in three different finishes:
Standard – opaque, meaning they are solid and not see-through
Crystal – transparent and see-through
Metallic – semi-translucent but more solid than crystal balloons
Custom foil balloons are opaque and not see-through, however, they have more of a shiny reflective finish.
What Balloon Size Should I Purchase?
If you are hosting a large event or having an outdoor celebration, you may want to consider buying larger, more visible 40cm or 72cm custom balloons. For ordinary get-togethers or if you're just after regular-sized balloons, 30cm sized balloons will do the trick.
For super-special occasions that call for something unique, you can always request custom-sized foil balloons to suit your specific needs.
What Balloon Shape Do I Need?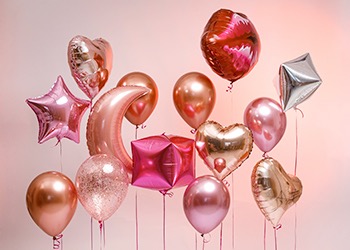 While the most popular and recognisable balloon shape is the round balloon, it's by no means the only one. Balloons can also be heart shaped, letter or number shaped and be made into just about any custom shape when ordering a custom foil balloon.
What is your overall budget?
While balloons are often seen as a cost-effective product, having a budget in mind can help when it comes to making a decision on what type of balloon to purchase, what customisation to add to the balloon (e.g. single vs double-sided print or how many inks to use during the custom printing process) as well as how many units to purchase.
Balloon Accessories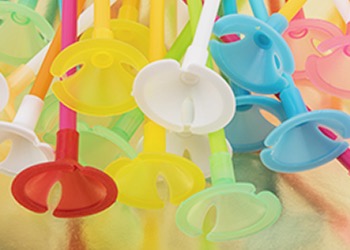 Purchasing additional balloon accessories like ribbons and clips, sticks and cups and balloon weights can really make your balloon decoration or display pop. Also, depending on what type of air you would like to inflate your balloons with, you can either purchase a balloon air inflator or helium tank.
What Makes A Good Balloon Supplier?
When it comes to choosing a good balloon supplier, there are a few things to keep an eye out for:
How long have they been in business? A good supplier has been around for many years and therefore offer "tried and tested" products and services that have stood the test of time.
Do they have competitive pricing? A good supplier can offer the best bang for buck value.
Do they offer environmentally friendly product options e.g. biodegradable latex balloons?
Do they have any special offers e.g. "free shipping" or "price beat guarantees"?
Buying Balloons In Brisbane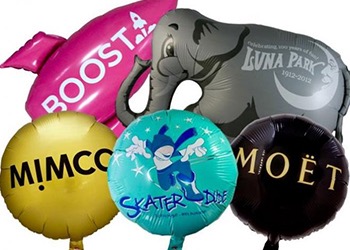 When it comes to purchasing quality custom printed and pre-printed balloons for corporate events, birthdays, and special occasions, Specialty Balloons are your one-stop-shop.
For budget-friendly unprinted balloons, you can easily pick up a small pack of assorted balloons at the following local retailers:
Need Quality Custom Balloons Fast?
For all your custom balloon printing needs, give the team at Specialty Balloon Printers a call. Take advantage of our friendly service, free shipping offer and price beat guarantee, and discover why we've been the best place to buy balloons in Brisbane for over 30 years.