Ultimate Balloon Decorating Guide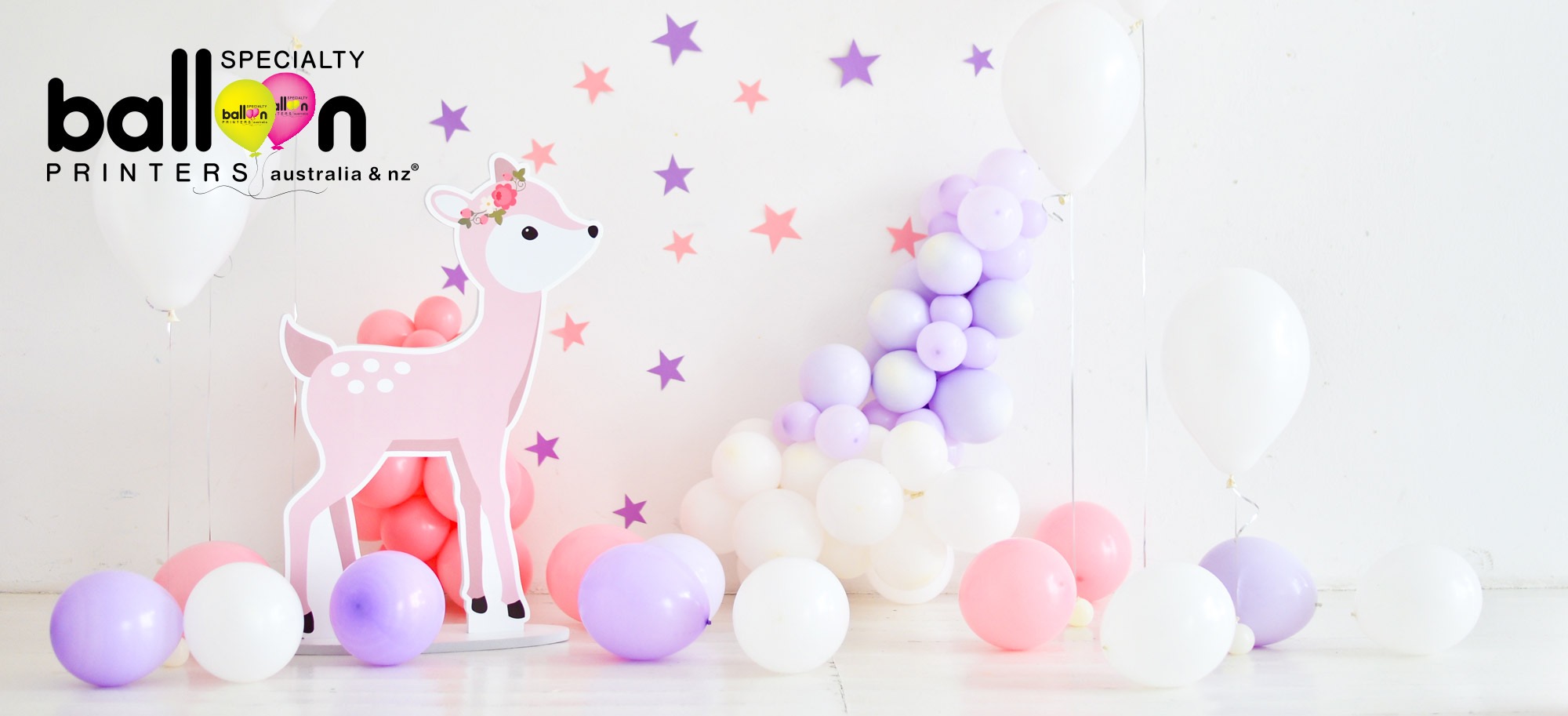 When you think of a special event such as a birthday, wedding celebration or even a retail store grand opening, balloons will often be one of the most eye-catching decorative items on display.
And while some may consider decorating with balloons to be a bit of an art form, putting together a balloon feature or display really doesn't have to be a complicated, difficult process. Here are some handy tips and tricks for decorating like a pro using balloons at a gathering or business event.
Columns & Arches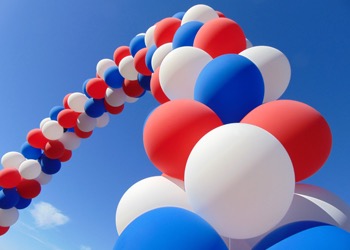 Balloon arches or columns make for an eye-catching addition to any celebration or event and are sure to impress guests. Despite looking complex, they are actually quite simple to construct.
Start by deciding on the colour scheme for your balloon column or arch. You can opt for all the balloons to be of a single colour, or perhaps create a pattern by alternating between two or more colours.
For best results, inflate your balloons with a balloon pump (don't use helium) and tie or glue the "fish tail" end of your balloons to an arch or column-shaped chicken wire base. Be sure to cover as much surface area as possible to hide your wire base. And that's it! It really is much easier than you think.
Loose Balloons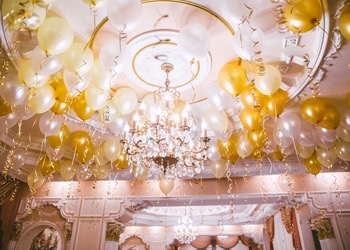 Why not make the ceiling a feature at your next event? Use helium-filled balloons attached to balloon ribbons and spread them along the entire ceiling at your party or event. Attendees can each grab a balloon as the music starts to play while dancing underneath a canopy of floating balloons.
Promotional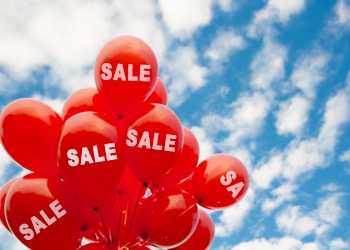 Got an upcoming business event such as a conference, discount sale or grand opening? Hire a professional balloon printing company to custom print branding onto foil or latex balloons.
The process is fairly straightforward, simply provide a company logo to any balloon printing specialist, select your print colours and balloon specs (i.e. balloon shape, size and finish) and sit back while the pros get to work. Once completed, your one-of-a-kind custom printed balloons can be conveniently shipped to your desired location in time for your event preparations.
Looking to move excess retail floor stock or wanting to alert your customers to some great bargains? Order some pre-printed 'sale' balloons from your local balloon supplier and encourage in-store foot traffic and discount purchases.
Bouquets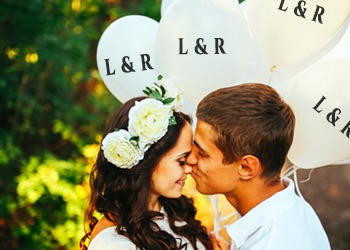 Ideal for wedding proposals, anniversaries or even photoshoots, helium-filled balloon bouquets make for the perfect backdrop or prop for any romantic occasion. Add your very own personalised touch by tying off the balloons with colourful ribbons to match your surroundings or to fit in with your overall event theme.
Sculptures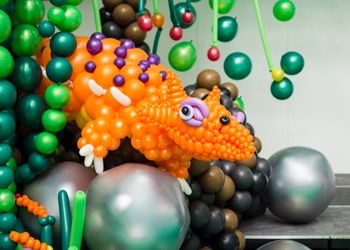 Like balloon arches and columns, balloon sculptures can be as easy or complex to put together. Search online for some ideas and inspiration. Once you've got a picture in mind of what you would like your sculpture will look like, you can begin to formulate a plan for how to best arrange and secure your balloons to form a decorative sculpture. For variety, grab a few different-sized, shaped and coloured balloons for your construction and use strong double-sided tape to keep them all together. 
Arrangements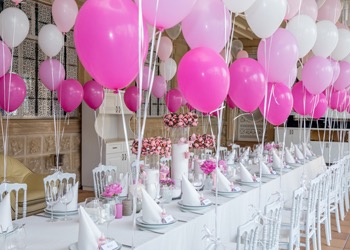 Air-filled balloon arrangements make for great centrepieces that draw attention to a central area of your venue. Balloons can be quickly made into a table display by keeping balloons in place with accessories like balloon cups and sticks or simply secured together using tape or other adhesives.
Alternatively, you can also place balloon arrangements in different areas of a room e.g. tied to chairs or held together with ribbons tied to balloon weights.
Spell It Out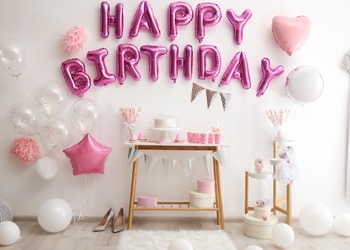 Want to spell out a person's name or age for a birthday? Or maybe highlight a brand logo or company name? Add a more personalised touch to your event décor with balloon alphabet letters and balloon numbers and make what you are trying to say stand out. To really make a bold statement, mix and match balloon letters along with custom printed balloons at your next special event.
Specialty Balloon Printers are Australia's leading balloon and balloon accessories supplier. We specialise in printing custom balloons for birthdays, business branding and promotional use, events and other special occasions. We also offer a premium balloon printing service where we custom-print onto custom-shaped foil balloons for a more unique and personalised design.
Reasons why we're Australia's favourite balloon and balloon accessories provider:
Convenient online shopping delivered right to your door
Fast shipping and turnaround times
Wide selection of unprinted and pre-printed balloons
Price match guarantee
In-house balloon printing and designing
Free shipping for all Australian online orders over $50
Great service, quality and value for money
Get in touch with our team today for a free quote!