Which Type Of Balloon Is Best For Decorating?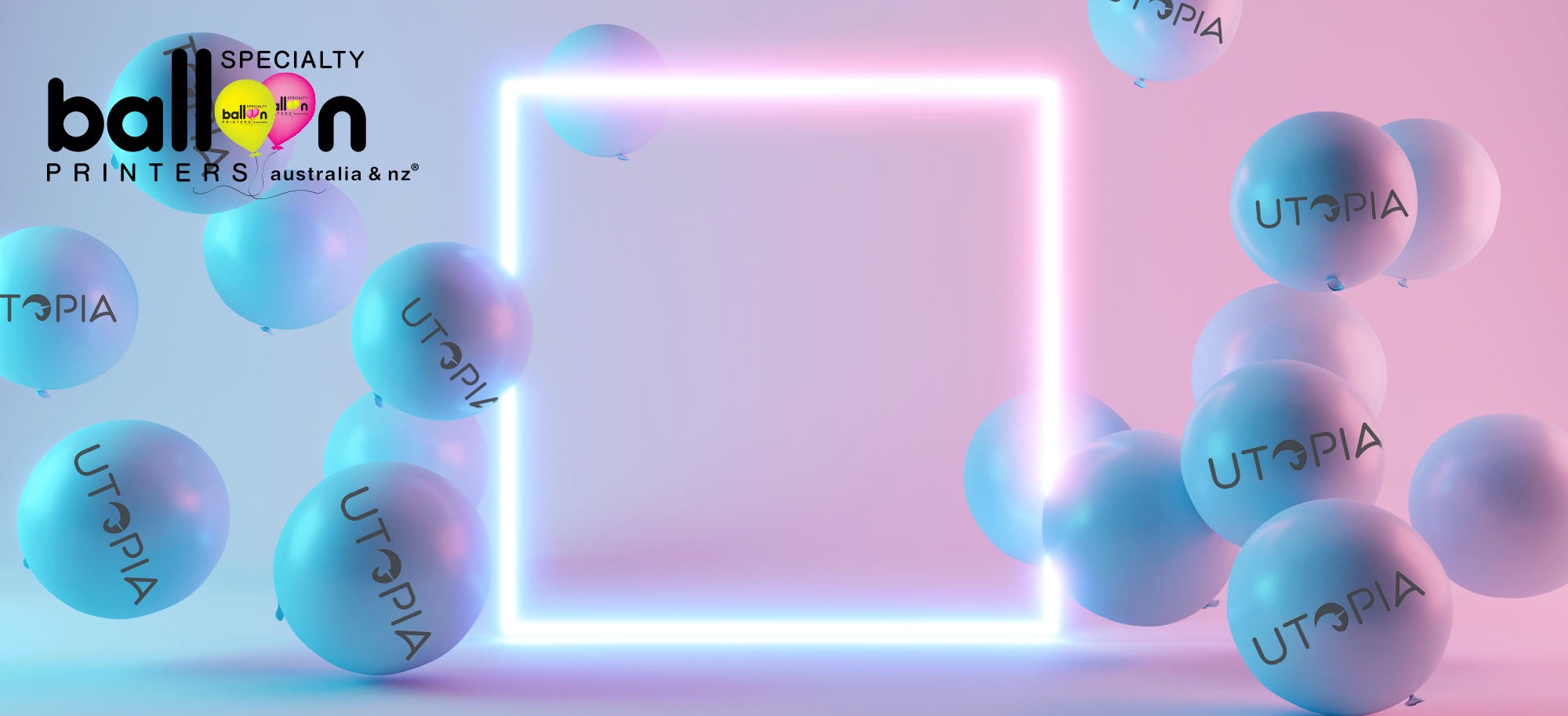 Choosing the right type of balloon decoration for your party or business event can sometimes be overwhelming. With so many balloon options available on the market including different colours/finishes, sizes and shapes – how can you ensure you choose the right one?
Below, we'll explore some of the different types of balloons used in decorating as well as touch on other points to consider when making an informed decision.
Balloon Varieties
Balloons are commonly made from two different types of materials: latex and foil. These two materials have different characteristics when it comes to their visual appearance and longevity.
Helium Latex Balloons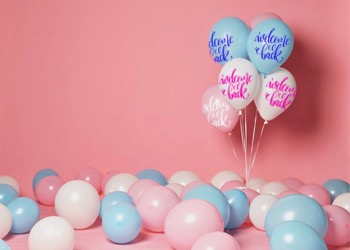 Made from 100% biodegradable natural materials, latex balloons are the classic solid-coloured balloons that we all grew up with and had at our childhood birthday parties. Ideal for colour matching to your party theme or corporate colours, helium latex balloons are often rounded in shape. Of better quality than just ordinary latex balloons, helium latex balloons can be filled with regular air or helium and have a longevity of up to 4 days.
Foil Balloons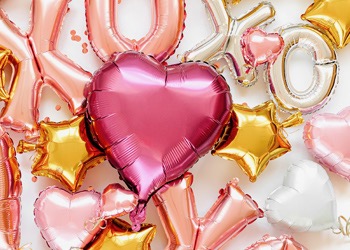 Having a shinier surface than latex balloons, foil balloons are eye-catching and have the added benefit of being fully customisable in shape, colour and size. Because of these features, foil balloons can be perfectly matched to your specific event or party decoration needs.
Filled with helium to make them float, foil balloons often have a greater longevity than regular latex balloons and can stay afloat for up to 4 days and even longer.
Balloon Colours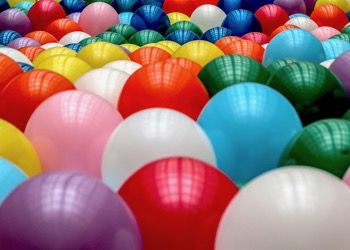 Latex balloons often come in 3 different colour finishes: Standard, Crystal and Metallic.
Balloon Shapes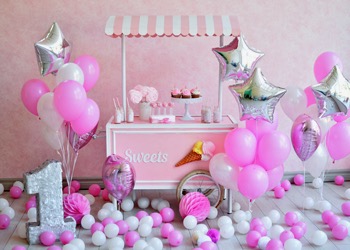 While most balloons come in a standard round shape, they can also come in other shapes such as hearts, letters, numbers, stars and an elongated shape for modelling. Heart-shaped balloons are perfect for Valentine's Day or wedding proposals while balloons shaped like letters and numbers can easily be combined to spell out any names, words or phrases to suit your needs.
If you require a totally unique and unconventional balloon shape, choose foil balloons. Foil balloons can be fully customised and created in just about any shape you want.
On The Surface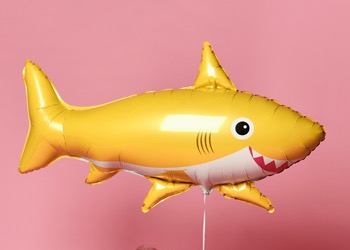 Generally speaking, balloon surfaces can either be:
Unprinted: these are off-the-shelf balloons that come in either a variety of colours or a single colour choice in each pack. Unprinted balloons are ideal for use in creating balloon arches, used for table decorations or filled with helium and floated to the ceiling.
Pre-Printed: these are off-the-shelf balloons that have a pre-printed image or message on the surface, usually to do with a holiday, occasion or festivity. You'll often find pre-printed balloons for birthdays, Christmas Day, New Year's Day or even for promotional business use.
Custom-printed: these latex or foil balloons are basically a blank canvas for you to add your own image, logo or special message. They are a great way to capture attention, make a statement or even promote your business. If you're after a wide variety of balloon finishes and would like to choose exactly what's printed on your balloons (and in what colours), custom-printed balloons are your best bet.
Other Considerations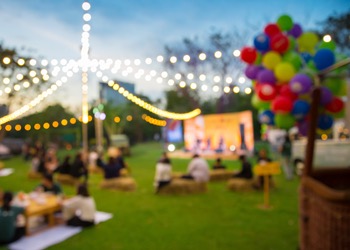 Before you go ahead and choose between the many balloon options available, it's worth thinking about the following first:
Theme: Having your party or event theme in mind is a great starting point for thinking about which balloons to purchase. Be sure to choose balloon colours that compliment your theme or business logo for the best results.
Is it a special event?: If you are on a budget and celebrating a special event or holiday season, colourful and affordable pre-printed balloons might just do the trick.
Logo & artwork: If you're looking to add your own logo or printed decoration to your balloon, then custom balloons are what you are looking for.
Budget: If you happen to be organising a large event, buying balloons in bulk can save you heaps.
Venue: The location for your special occasion or celebration is something to consider when choosing your balloons. Balloons have a tendency to pop in warm weather as well as if they're left outdoors overnight.
Use the size of your venue when deciding what balloon size is best. Use larger balloons in wide, open spaces to ensure visibility and regular-sized balloons in smaller spaces.
Affordable, Quality Balloons
Known for our quality products and service, Specialty Balloons have been Australia's favourite balloon supplier for over 30 years.
No matter if you're hosting a party or promoting your business at an event, we've got your balloon decorating needs covered – no matter the budget.
Call 1300 720 230, email or visit us today to discuss your balloon decorating needs or to request an obligation free quote!