6 Event Decorating Tips & Ideas On A Budget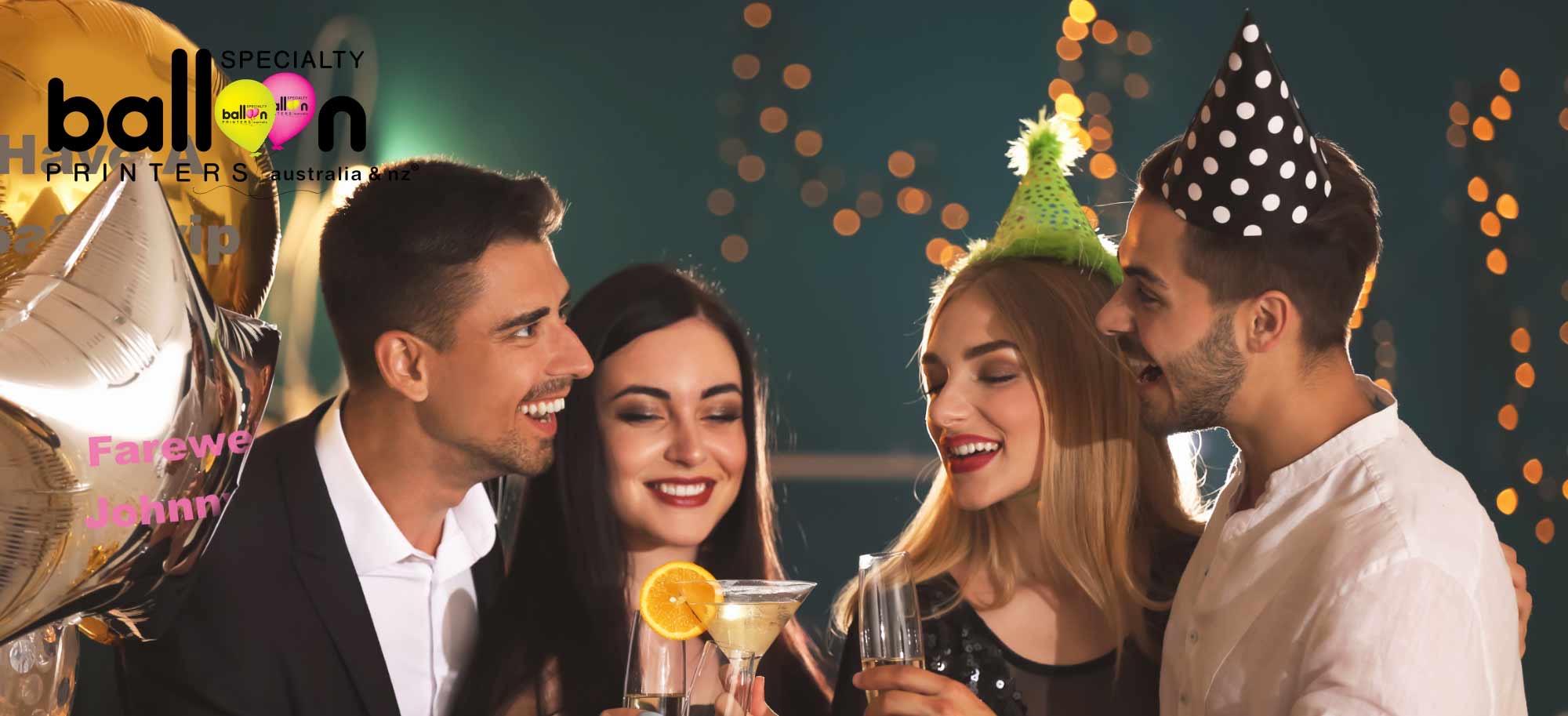 No one wants to throw a boring event, but getting the budget to set up the dream event you want isn't always a possibility. So what can you do when you have the creativity and mind to throw a stellar event, but a budget that restricts every choice you make?
Here's the secret: great events don't necessarily need giant budgets. Working within your budget is just part of the challenge, and as long as you've got enough for the bare essentials, then you can probably organise an event that will make people happy that they went.
Here are 6 event decorating tips and ideas to help you if you're on a budget:
1. Be Creative With Your Layout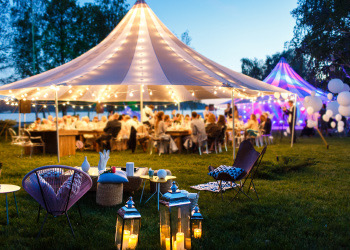 So you have your venue. It might be a dining hall, a specialised event space, or maybe even just a big backyard. Whatever it is, give it a good look, and then think. Imagine all the different ways you can style the layout of your venue.
While conventional layouts are simple and easy – maybe a few tables in the middle, a stage in the front, and a spread of food at the side – they also add nothing to the memorability of your event.
Don't be afraid to think outside the box. Here are some things you can think about:
Does your layout have different "spaces", or does it all feel like one big area?
Are there easily accessible areas for people to chat and mingle?
Are there conversation-starters incorporated in the layout and the venue?
Is there anything new you could be doing, while still making sense?
2 Play With Colour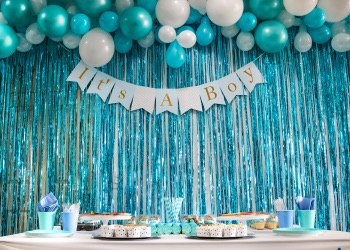 Colour is so important but always underrated. One of the first things they teach you in Event Design 101 is to make the most of colour. This usually means starting off with a theme – what is the theme and purpose of your event, and what colours thematically match that theme? Once you choose those colours, it's time to go all out.
This means possibly:
Adding coloured filters over your lights
Incorporating inexpensive spotlights into your design
Using affordable fabrics and cloths and setting these around your venue (hanging them from the ceiling, sticking them around the tables, and more)
Giving guests a coloured pin or accessory they can wear that matches with the theme
Incorporating the colours into your food, drinks, and plates
3. Incorporate Natural Elements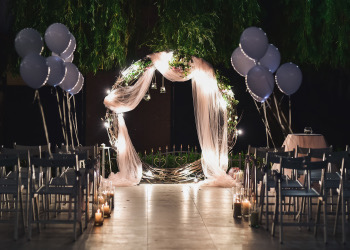 No one can say no to nature, which is why going for natural elements is never a bad idea when designing and styling an event. While flowers and roses are generally costly year-round, you can get much more affordable natural items such as branches, pine cones, leaves, and other natural ornaments to bring a natural theme to your event.
Better yet, just host your event outside! By choosing a well-kept outdoor venue, you solve half of your decoration problems almost immediately, as the grass and trees and nature all-around is enough to make people have a great time from the setting alone.
4. Highlight Your Food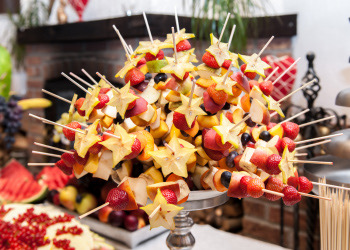 It's so easy to be lazy with your food. So many events treat their food and drinks like an afterthought, and end up just simply setting down a table with a white cloth and laying it all out in a spread like a buffet. But a little thought and effort put into your food goes a long way towards memorability.
So think of your food as art. What can you do to thematically match your food to your event through its display? What are the ways you can arrange your food so that there's something "different" going on, instead of just your basic spread? Some ideas include stacking your food, putting them in rows, placing them in certain shapes, and more.
5. Stay Casual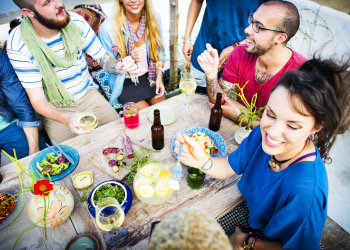 Events don't always have to be fancy and luxurious, and the more you try to force an event into being fancy and luxurious when you obviously don't have the budget for it, the tackier your event might look. And believe us – people can definitely tell when an event is trying too hard to be something that it isn't.
So if you don't have the budget, don't pretend that you do. Embrace the casual nature of your event, and go all-out. Use normal seats, utilise affordable throw pillows as seating if it makes sense. Small finger foods and cocktails, as well as light decorations, can be more than enough, as long as you put care into what you prepare.
6. Personalised, Custom Balloons – Perfect For That "Extra Touch"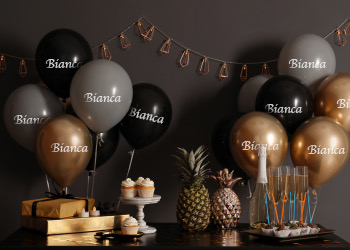 Want to squeeze in that "extra touch" that can truly make your event feel like one-of-a-kind, without blowing your entire budget? Then get your own personalised, custom-made balloons. Balloons with the details of your event on them are an awesome, cost-effective decorative way to truly put a stamp on your event and make people feel that it's unique and fun.
At Specialty Balloon Printers, we offer the best personalised balloon service available to Australians nation-wide. Our customers just love shopping from us because of all the perks we offer, such as:
Easy online shopping
Large range of unique "off the shelf" and custom balloons in various shapes and sizes
Fast Shipping
Amazing Product (quality balloons that last the test of time)
Awesome designs whether they are your own or custom from our team!
Price Match Guarantee
Free Shipping For Orders Over $50
So buy online today at Specialty Balloon Printers, and make your event one to remember!