8 Tips For Throwing A Memorable Milestone Birthday Celebration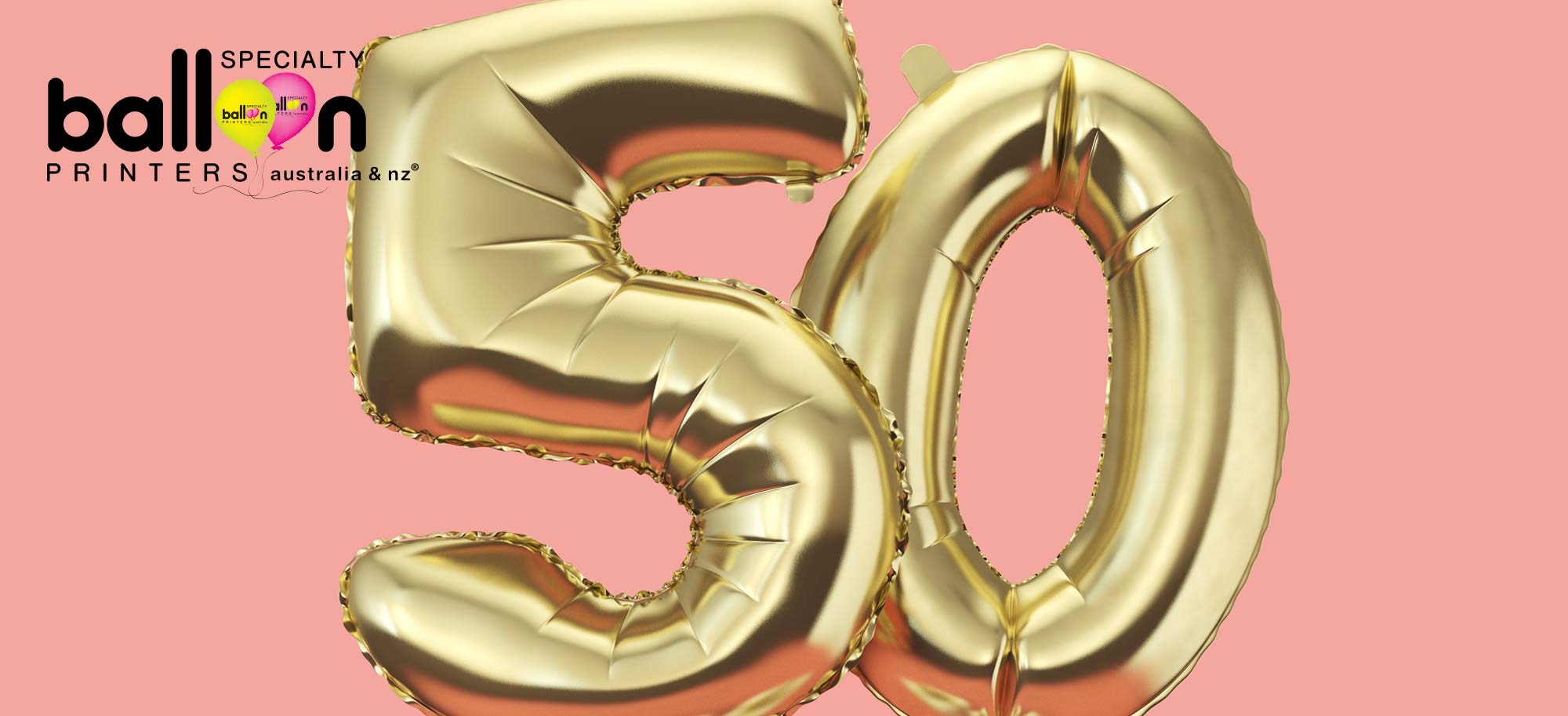 Planning a milestone birthday party can feel like an immense responsibility, but it doesn't mean that it has to be stressful. Below are some of our top lists for throwing a memorable milestone birthday party, no matter what decade you're celebrating:
1. Tease With The Invitations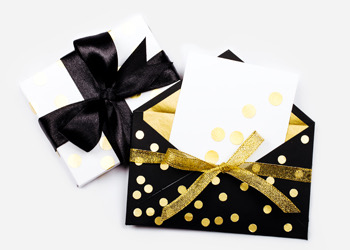 The invite can do more than tell guests about the venue and date of the party. It's important to let guests know just what to expect in your milestone birthday party, and what better way to communicate the idea than with invitations!
Are you hosting a formal or an informal party? Will there be costumes? A theme? What sort of atmosphere should the guests expect? A good host gives guests enough lead so they can properly prepare, while keeping the actual "soul" of the party a surprise to everyone!

2. Decide What Your Centerpiece Should Be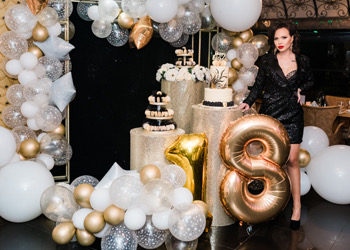 Every party needs a great theme that will really embody the celebrant's milestones. Are you celebrating a veteran's 90th birthday? What about your sweet sister's 18th? Or maybe your own 30th birthday as a successful adult?
No matter the occasion, every birthday party calls for a focal point – that one part of the room that says "This is what the party is all about". It can be as simple as putting up stand-out foil balloons, letting everyone know just how many years this party represents, or a sophisticated bar cart that tells everyone "We've made it."
3. Choose A Symbolic Colour Scheme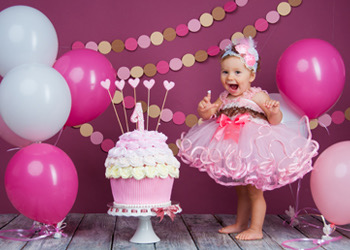 You want to make sure that the colour scheme actually makes sense. Sure, blue and purple looks good together, but what does it mean in relation to the celebrant's life?
Remember that you're not just throwing any other birthday party. This milestone party is a once-in-a-lifetime experience, the creme de la creme of birthday parties designed to really celebrate a person's special day.
Pick a colour that represents who they are and what they stand for. You best believe they'll find it heartwarming that you spent a lot of thought into something as "simple" as colour.
4. Use Your Personal Humour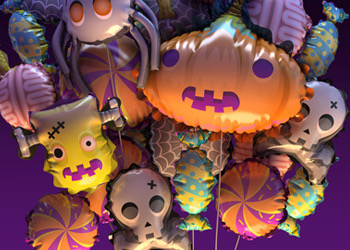 Milestone birthday parties are extra special precisely because they are intimate. Everything about it – from the colour scheme to the focal point to the little details on the walls – have something to do with the celebrant's life.
Just because it's memorable and sincere doesn't mean it can't be funny. Got personal jokes you want to share with the guests? Print them on personalised balloons and put it on every table. Got an endearingly embarrassing photo of them from high school? Use this opportunity to show the world that awkward 11th grade smile through custom-printed balloons.
No matter how formal the party is, don't be afraid to add touches of personality here and there. No one wants a party that's too stiff. Every occasion calls for some good old fashioned fun.
5. Don't Forget Wall Décor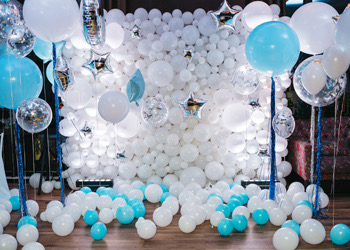 You picked out the perfect table centerpieces, cutleries, and chairs; now make sure you don't actually forget to decorate the walls. This is especially true for parties happening in an enclosed room.
Use balloons to add a whimsical touch to the venue. Add streamers, flowers, garlands, and just about anything you can think of (within the chosen theme, of course!) to really bring the venue to life. 
Hit two birds with one stone: decorate one wall and use that as the media wall. Set up a photo booth next to it and watch the guests line up and clink glasses and take selfies. It's an ingenious way to introduce an interactive element to your milestone birthday party.
6. Use Lively, Dynamic Elements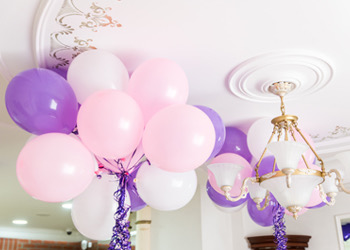 Elevate the decoration by adding a live element to the room. Flowers, pressed or otherwise, are always a good addition. But if your theme calls for something less floral, consider adding dynamic elements that will lend your party some more life.
We're talking about letting birthday balloons hang freely from ceilings. Using tablecloth with tassels on the end. Or incorporating a bubble machine somewhere.
7. Plan Out Fun Activities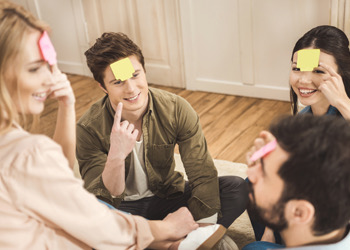 What's a fun birthday party without some fun activities? Our personal favourites for memorable milestone birthdays include celebrant trivia and pin the tail on the picture. It doesn't even have to be in the form of games!
For more formal events, you can tell friends and family to prepare short speeches beforehand. There's no reason why you can't have a tear-jerking toast at a milestone birthday party. Plan activities that will encourage participation from the guests. This way, you can keep spirits high and the good vibes flowing.
8. Create Awesome Party Favours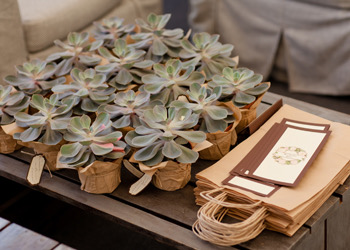 After working so hard creating the perfect milestone birthday party, of course you'll want something to remember it by. With these kinds of birthdays, party favours don't have to be expensive; they just have to be thoughtful.
Want to throw the ultimate memorable milestone birthday celebration? Browse our online catalogue for personalised balloons and pre-printed balloons. Unbeatable prices, fast shipping, and high-quality materials make us the best Specialty Balloon Printers of all time.