How Specialty Balloon Printers Grew Their Business Using Innovative Connections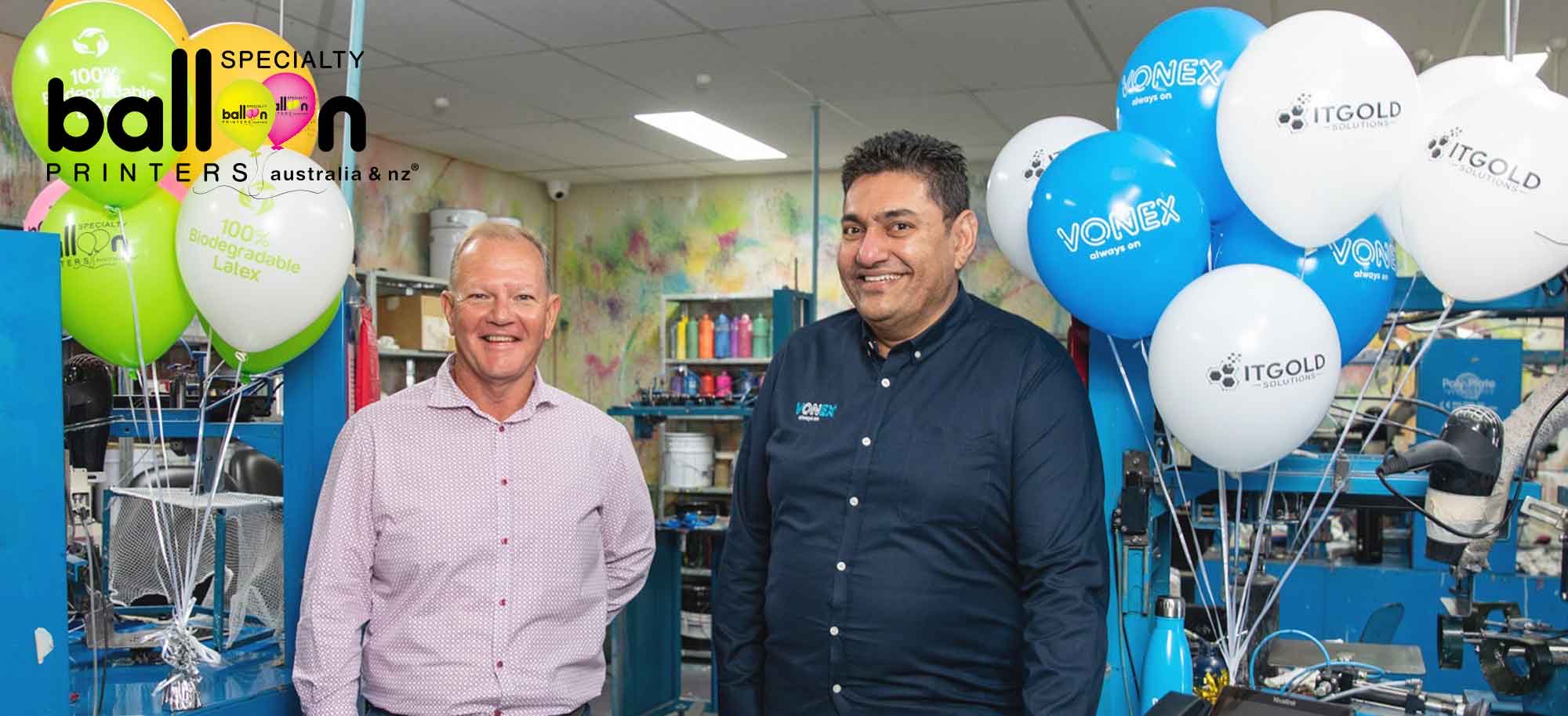 Anna Dunsdon Head of Marketing at Vonex recently met with Specialty Balloon Printers Director, Ty Bramley to discuss how continuous innovation, as well as the implementation of a new cloud-based phone system, played a vital part in helping his business take off.
Specialty Balloon Printers have been balloon printing industry innovators for almost 30 years, and at the heart of this business' success is the company's continuous drive to satisfy customer requirements both from a product-needs basis, as well as through creating a simple, yet rewarding purchasing journey for their customers.
"From a business perspective, I think you need to keep rebuilding and redeveloping and representing yourself, otherwise you just get lost".
How do you keep your services top of mind for your customers?
Ty ensures the business regularly reaches out to customers through monthly and bi-monthly educational e-blasts that aim to educate (and not solely push sales right then and there) so that when the customer is finally ready, they can place an order after making an informed decision.
Effective communication is also a key focus, with Ty emphasising the importance of professional communication between clients and his teams, whether over the phone or via face-to-face.
To successfully connect with its clients, it was a no brainer for Specialty Balloon Printers to partner with a reliable phone system
With Specialty Balloon Printers operating from Brisbane, Queensland, the recent transition to their new phone system has allowed the company to explore greater possibilities for increased national coverage, as well as the opportunity to grow offshore in New Zealand.
The cloud-based phone system has enabled the business to do away with multiple line rentals, offering a significant cost saving; whilst at the same time, providing the company with local phone numbers across Australia, so when a customer searches for balloons in their area online, the business appears as a local solution.
How did you arrive at choosing the right telecommunications system for your business?
Ty's advice is to do your research and compare services to determine if they would be the right fit for your business' specific requirements. By engaging a local expert, you can work together to explore the best options, and ultimately decide on what is most suitable for your needs.
To read the full article, visit: Anna Dunsdon's LinkedIn article.
To order quality custom-printed balloons from Specialty Balloon Printers, visit: https://www.specialtyballoons.com.au/custom-printed-balloons