How To Plan Your Staff Christmas Party Like A Pro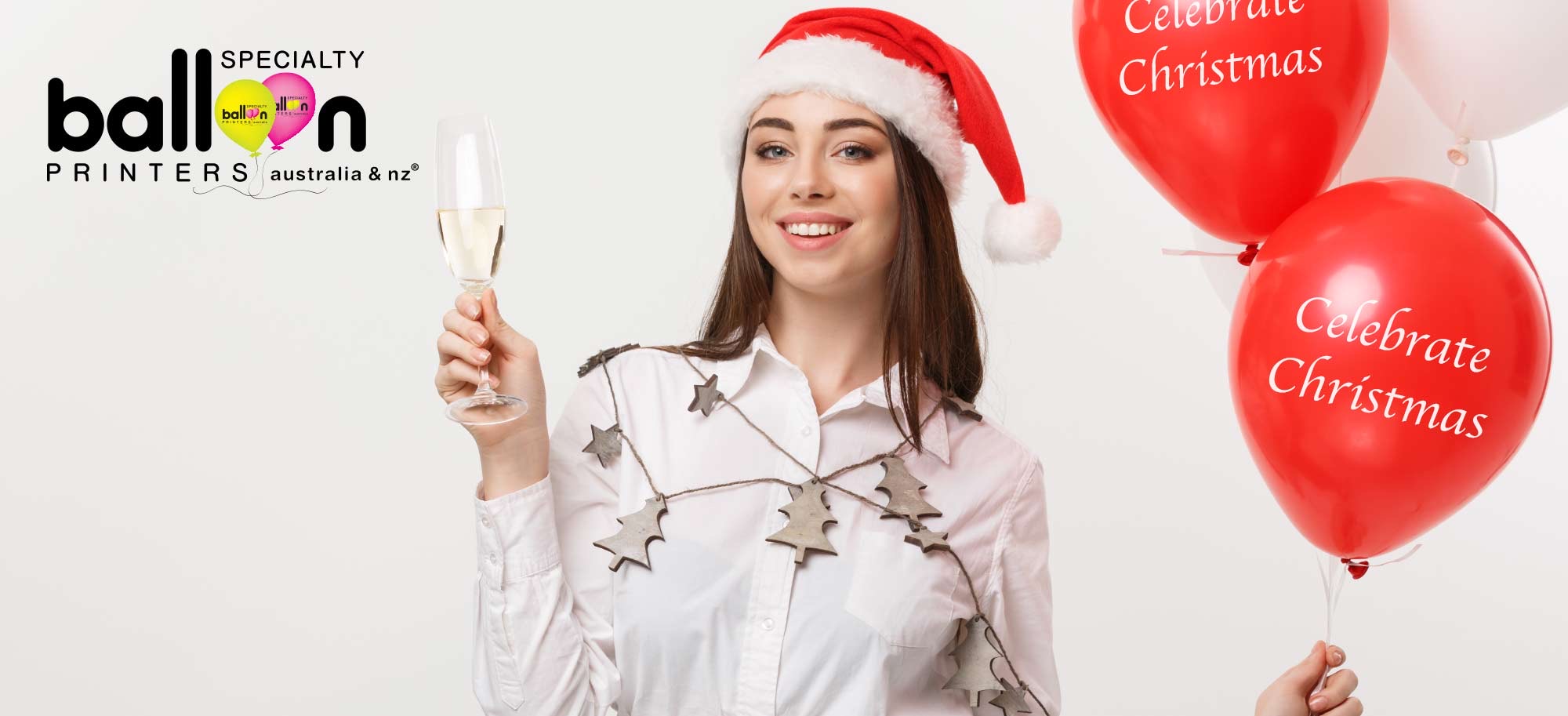 With Christmas right around the corner, everyone and their dog will be gearing up for the slew of Christmas parties they have to attend. Family Christmas parties, class Christmas parties, and for everyone with any kind of job, staff Christmas parties – where you can party as much as you want with your boss and colleagues to celebrate your productive year!
So how exactly do you plan the perfect staff Christmas party? You can't just blast your Christmas playlist and hope for the best. A staff Christmas party needs everything from decorations to cupcakes to personalised balloons. And throwing one that will satisfy your staff's Christmas cravings until next year requires some professional planning.
Here's how you do it:
1. Define Your Objectives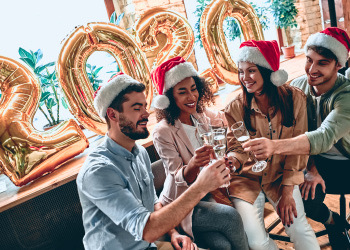 The first thing you need to do is define your objectives. What does this mean? It means understanding what's the point of your staff Christmas party. You might say, "We're just here to celebrate Christmas", but there needs to be more to it than that. Don't just focus on Christmas – focus on the end of the year, and try to build around that.
Some common objectives include:
Celebrating the company's achievements over the last year
Acknowledging personal achievements, newly met milestones, and "The Best of 2019"
Motivate your team for the next year, define your goals for 2020
Possibly invite clients, suppliers, or customers, if it is a more formal Christmas party
The objectives of your party will help shape everything else. Whether it's a formal event involving hundreds of staff in a giant organisation, or something smaller, wilder, and more intimate, where everyone will be happy with a few Christmas banners and a cake.
2. Set The Budget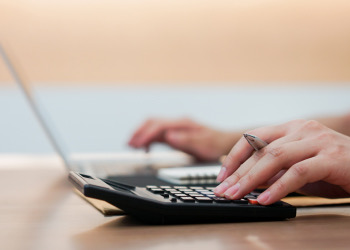 After you know your objectives, you can kind of get a rough idea of the range of possible budget you might need to properly organise and create the party. Approach your boss, manager, supervisor, or whoever else is in charge of your financials with the proposed budget and, if approved, start your real planning!
3. Set The Date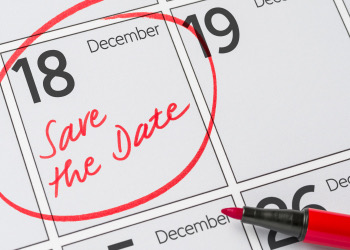 The bigger your business, the more difficult it can be to set a date that everyone will be comfortable with. A business with 20 or fewer members can probably be a bit more flexible, but when you're dealing with 50 team members or more, you are just asking for a headache if you don't set the date weeks in advance.
Look through your company calendar for any possible clashing dates, and then set your date on the most convenient weekend.
4. Book The Venue And Catering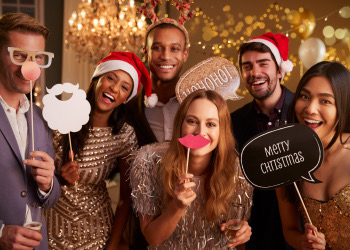 Your staff party lives and dies on the strength of your venue and the food that comes with it. When choosing a venue, you want to make sure of the following:
It's big enough to hold everyone (plus their guests)
You can afford it in the budget
You have a private area instead of a public shared space, to give your party a more intimate feel
It's not half a day's drive away, so it is easily accessible for everyone on the team
As for catering, you have to go the extra step and make sure every dish, snack, and drink has that Christmas theme. After all – what's the point of throwing a Christmas party if you aren't going to design every aspect of the party around Christmas itself?
Whether you choose an outsourced caterer or an in-house catering option at the venue, keep it light, fun, and bright. Turkey meat, roast chicken, stuffing, Christmas cake, Christmas cupcakes, and other favourite desserts like White Christmas and custard.
As for drinks? If you are serving alcohol, make sure your cocktails all have that Christmas touch. Any professional bartender should have a list of Christmas drinks on their personal menu, such as a Christmas Cosmo or Candy Cane Martini.
5. Dress It All Up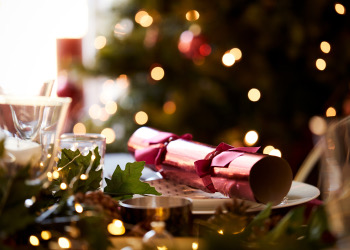 Finally, you will want to make sure that the venue looks like it just came out of a magazine feature. Banners, streamers, Christmas trees, ornaments, piles of fake snow in the corner, and last but not least, personalised balloons!
With your company name, the year, and any other fun details, you can make every balloon shout – "This is an awesome Christmas party; enjoy!"
Shop For Your Personalised Balloons At Specialty Balloons
Specialty Balloon Printers are Australia's number one provider of personalised balloons, for any event or occasion, especially Christmas!
Why do Aussies love us?
Easy online shopping
Large range of unique "off the shelf" and custom balloons in various shapes and sizes
Fast shipping
Amazing products (these balloons will last)
Awesome and fun design, custom made or in-house designed
Price match guarantee
Free shipping for Australian orders over $50!!!
Buy your personalised balloons online today at Specialty Balloon Printers, and throw a Christmas party your staff will remember until next year's party!