Top Tips For Planning A Successful New Year's Eve Party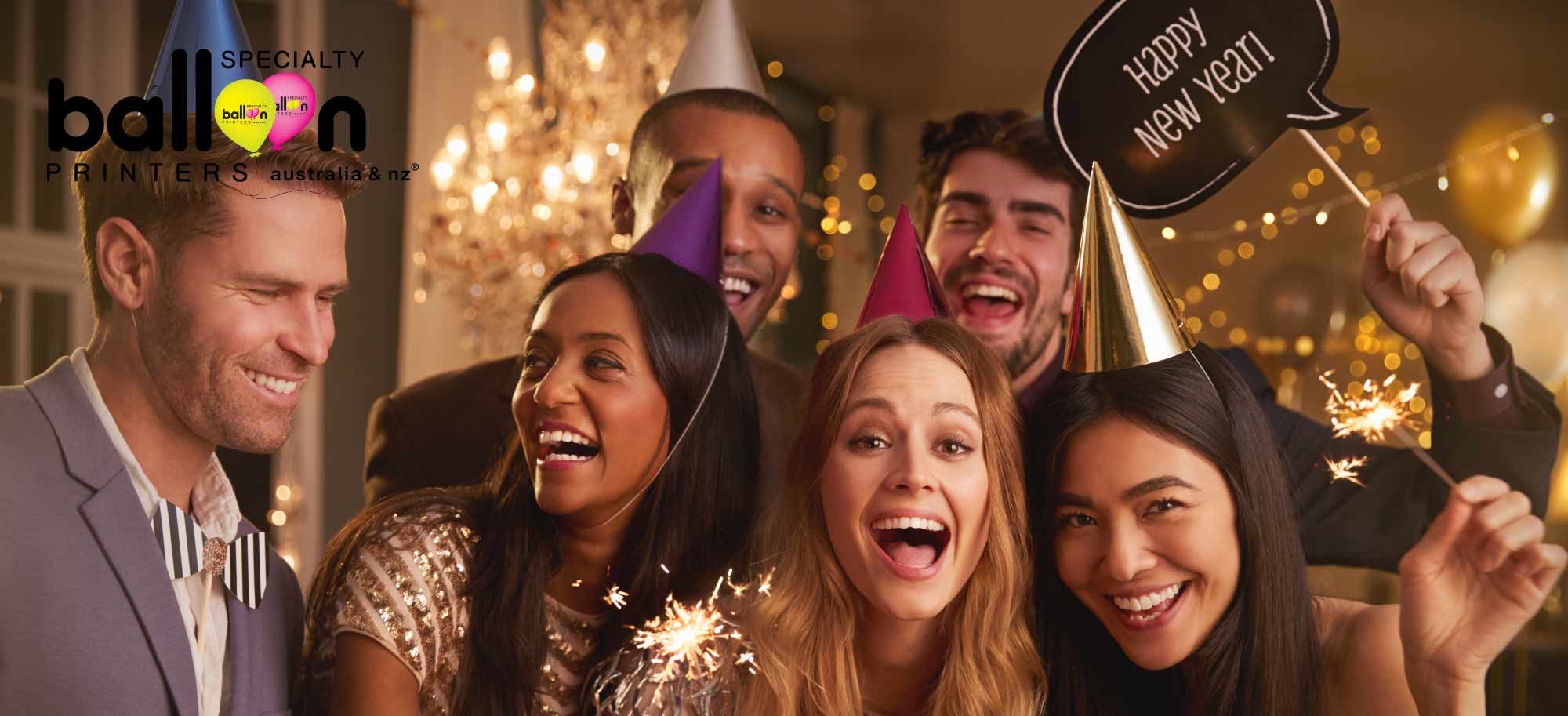 With Christmas over and done with, it's time to start planning for the next big thing (which happens the week after!): New Year's Eve. As the party planning pro that you are, instead of going out and celebrating it somewhere fancy, or just buying some fireworks to launch in your backyard, you might want to give your friends and family their own New Year's Eve party this year.
But how do you do it? A New Year's Eve party isn't a Christmas party a week later – there are certain expectations you have to fulfil to throw one that everyone will love. From a designated theme to custom balloons, to unique food bites and all the little details that make it fun and cool – here's everything you need to know about planning the best New Year's Eve party ever.
First Thing's First: Are You Throwing It At Home?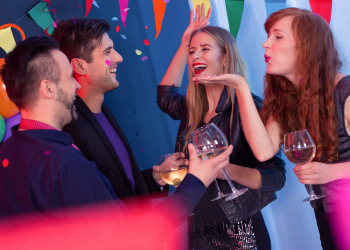 Some people think that the best parties are those with their own private booked venues, at a resort or hotel banquet hall or even a fancy bar or restaurant. While parties in these places can be great, it is actually more than fine to decide to throw a New Year's Eve party at your home.
In a home setting, you give your guests the opportunity to let loose more than they could in a booked venue. If you're restricting your guest list to close friends and family, then it might even be ideal to throw your party at home.
New Year's Eve is all about forgetting yourself and getting lost in the fun; no one wants to feel like they have to watch themselves on New Year's Eve. And the best way to create that vibe is by keeping your party at home.
Tip #1: Figure Out Your Theme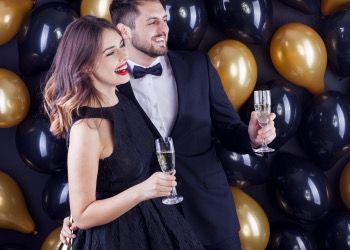 There are different ways that you can celebrate New Year's Eve. You might want something quiet, smart, and intimate, with a sit-down dinner surrounded by everyone you love, followed by drinks around the living room, and then everyone outside to watch the fireworks.
You might also prefer something louder and wilder – no sit-down dinner (just snacks), no minute without music blasting in the background, and a cooler full of beers that never gets empty.
Think about how you want your guests to celebrate this New Year's. Once you've decided, try to build around that theme – if you opt for a wilder party, then why not ask everyone to dress up in a wig and sunglasses, or even cross-dress if they're up for it? If something quiet and fancier, then go the extra mile and dress up in tuxedos and fine dresses.
The point is to give you and your guests a night to remember.
Tip #2: Activities Galore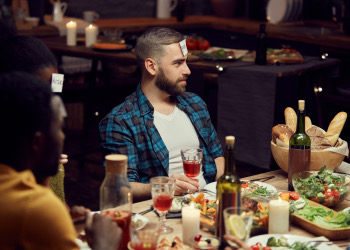 As fun as dinner, snacks, and alcohol can be together, they're typically not enough to get a whole party through to midnight. The worst thing that can happen at a New Year's Eve party is having your guests actively killing time until it hits midnight and they can suddenly yawn and pretend they desperately need to go home.
The best NYE parties are all about keeping it fun all night long, so much that you will be begging them to leave when the sun comes up. Set up different stations around your home – with cards, board games, dice, drinking games/tables, and other things that they can cycle around. And make sure your guest list is diverse and charming enough that they can keep each other entertained with the activities you lay out for them.
If the mood drops, it's up to you to start hyping it up again.
Tip #3: Go All Out With Festivities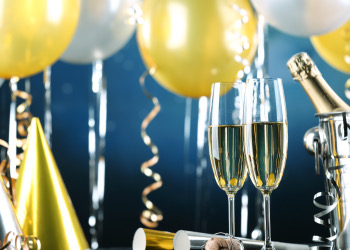 It's the end of the year, and you want your guests to feel that way as soon as they walk through your front doors. Plant party hats, colourful 2020 sunglasses, horns, whistles, bells, and custom balloons around your home.
From the living room to the bathroom, from the backyard to the kitchen, every part of your home needs to feel like your furniture is celebrating the new year as much as you are. Food, drinks, glasses, plates, balloon messages, shot glasses, sprinkled décor – there are so many ways you can show your own creativity and dedication to making a great party.
Remember: the magic is made in the little details. The more you focus on small, obscure details, the more you spice up the ambience and commitment to this party. There's nothing worse than walking into a NYE house party where the host put zero effort into decorations.
Ready To Plan For Your New Year's Party? Order Your Custom Balloons Today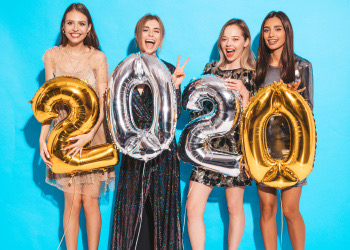 Specialty Balloon Printers is Australia's top provider of custom balloons, and for good reason. We offer:
Easy online shopping
An expansive range of unique "off the shelf" and custom balloons in various shapes and sizes
Fast shipping
AMAZING products (these balloons won't pop unless you really want them to pop!)
Awesome designs
Custom design option
Price match guarantee
Free shipping for orders over $50
Throw that awesome NYE party that your friends and family deserve, and top it off with awesome custom balloons featuring any picture, image, message, or text you want. Buy online from Specialty Balloon Printers today!