Ultimate Guide To Custom Balloon Accessories
Posted: 16 September 2020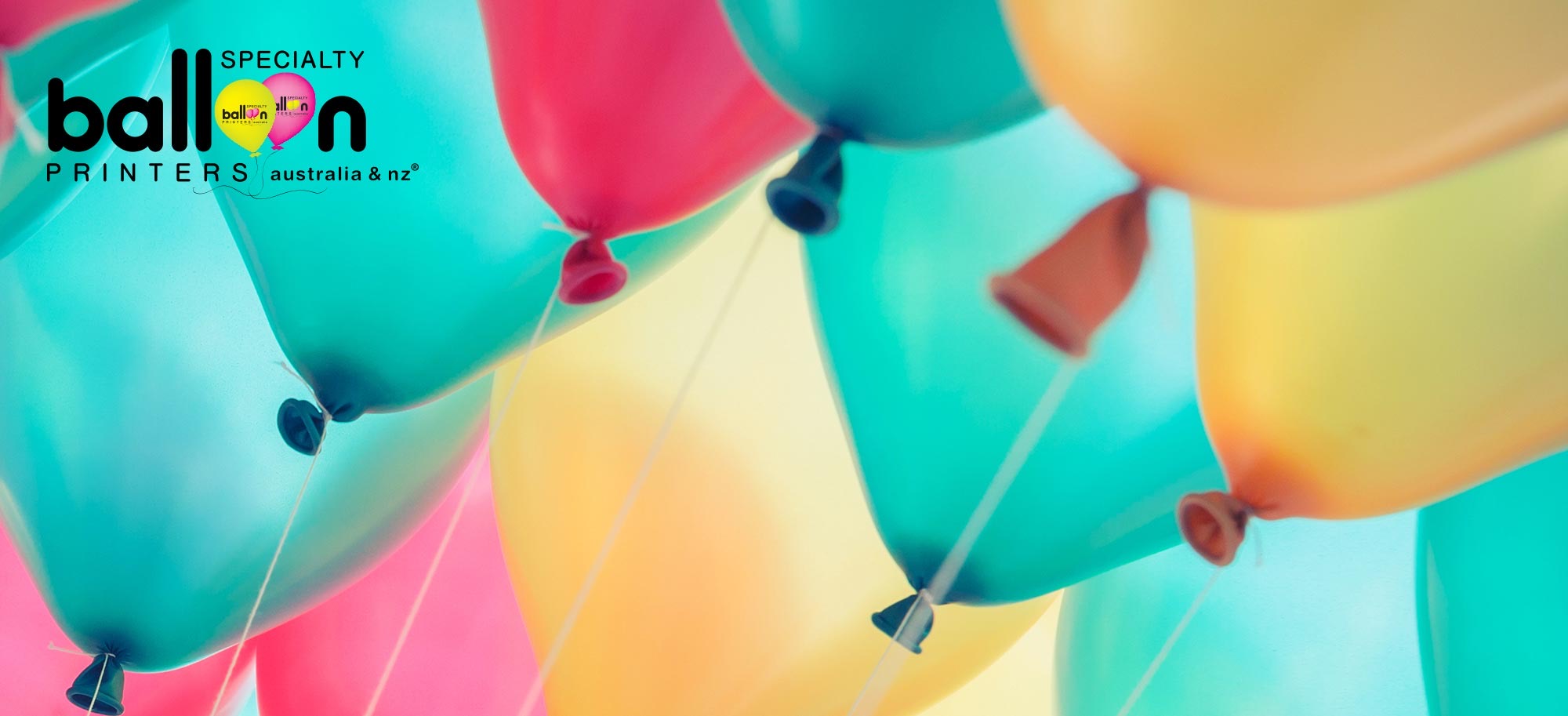 So you've just decided to go ahead and get some custom balloons printed. But have you also thought about getting some additional balloon accessories that might help with decorating your venue or event space?
If you haven't already considered purchasing them, balloon accessories can make your decorating task that little bit easier and also create the perfect decorative look you are after.
Best of all, you can use these accessories no matter what type of event you are hosting – whether it be a small get together, a kid's birthday party or a large corporate event. We'll explore these accessories and their uses in some more detail below.
Balloon Inflators
There are two different types of balloon inflators you can purchase nowadays: electric and manual.
Manual balloon pump inflators are great for blowing up small quantities of balloons at a time. Balloons are air-inflated by hand or foot with a manual pump action. Manual balloon pumps are a low-cost, simple-to-use solution for blowing up balloons quickly.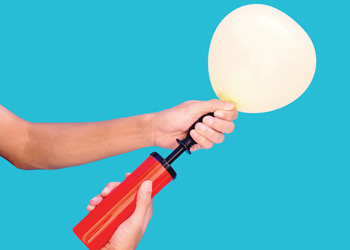 Electric balloon inflators are great for blowing up large quantities of balloons at a time. If you're hosting a large birthday or corporate event, having one of these inflators in your arsenal will save you lots of time and effort with blowing up large quantities of balloons.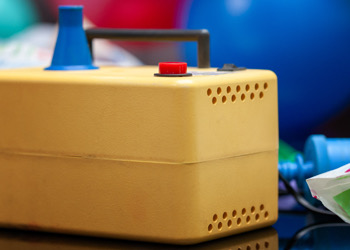 Balloon Helium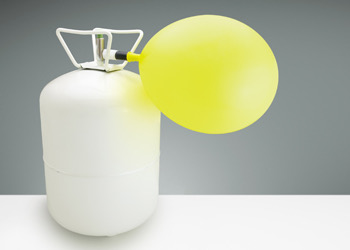 If you're looking to add helium to your balloons to make them float, using a disposable balloon helium tank might be the way to go. The benefit of using a portable helium tank to blow up the balloons is that you can inflate your balloons at the actual venue just before the event starts. This will help with prolonging the life of your helium balloons.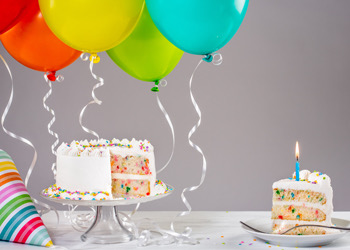 Once you've inflated your balloons with helium, you'll want to tie them off to prevent the air from escaping. There are various ways of doing this, you can either twist the balloon and tie a knot in the balloon neck or use a balloon clip to quickly and almost effortlessly seal the air off.
Balloon ribbons come in a variety of colours to complement or add a highlight to your balloon decorations. Some places even sell combined packs of balloon clips and ribbons for your convenience.
Balloon Sticks & Cups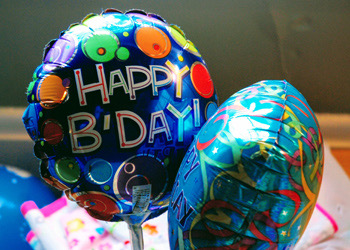 Balloon sticks and cups are used with air-inflated balloons (as opposed to helium) to prop them upright. The balloon cup holds the tied balloon neck into position so that the stick can be inserted at the bottom of the balloon cup.
Balloon sticks and cups create a 'lollipop' balloon look and keep the balloon upright without the need for helium. Balloon sticks and cups can be purchased either together in a pack or sold separately. In the interest of environmental sustainability, biodegradable balloon sticks and cups are now becoming more readily available.
Balloon Weights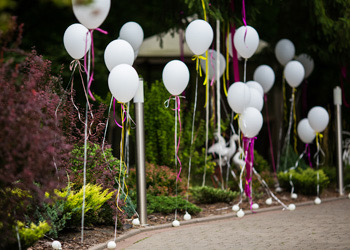 Balloon weights are great for preventing helium balloons from floating away from your event or celebration.
When using balloon weights, attach one end of your balloon ribbon to the weight and the other to your helium balloon. Before leaving your balloons unattended, be sure to check that the weight is heavy enough to hold the number of balloons you've attached to the weight.
Balloon weights are available in a range of vibrant colours that can be paired with your party theme, décor or balloon colour.
Curling Ribbons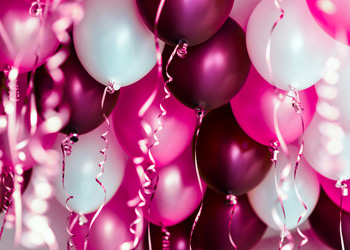 Curling ribbons are fun and easy-to-use decorative helium balloon accessories. At first glance, they appear to look like ordinary ribbons, but can easily be curled for an interesting effect.
Tie the ribbon to a knotted helium balloon neck and then curl the ribbon by holding it between a scissor edge and your finger (be sure that the scissors remain closed and that you use only the dull outside edge). Score the ribbon between the scissor's blunt edge and your hand as you make your way down the side of the ribbon.
And voila! Your fancy, decorative balloon ribbon curls are ready for your enjoyment!
Looking To Purchase Custom Balloons & Balloon Accessories?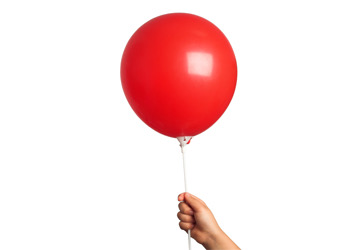 Specialty Balloon Printers are here to help! We've been Australia's leading custom balloon printer and balloon accessory supplier for over 30 years.
Printing balloons is our specialty and we've got a wide selection of balloons in various sizes and shapes for you to choose from.
Why Shop With Specialty Balloons?
Along with our unbeatable service, our customers can also enjoy the following benefits:
Price beat guarantee
Free shipping for Australian orders over $50
Fast turnaround times
Speedy delivery
Environmentally-friendly biodegradable products available
Speak to the team at Specialty Balloons today on 1300 720 230 today about your custom balloon printing or balloon accessory needs!