How To Throw A Successful Last Minute Party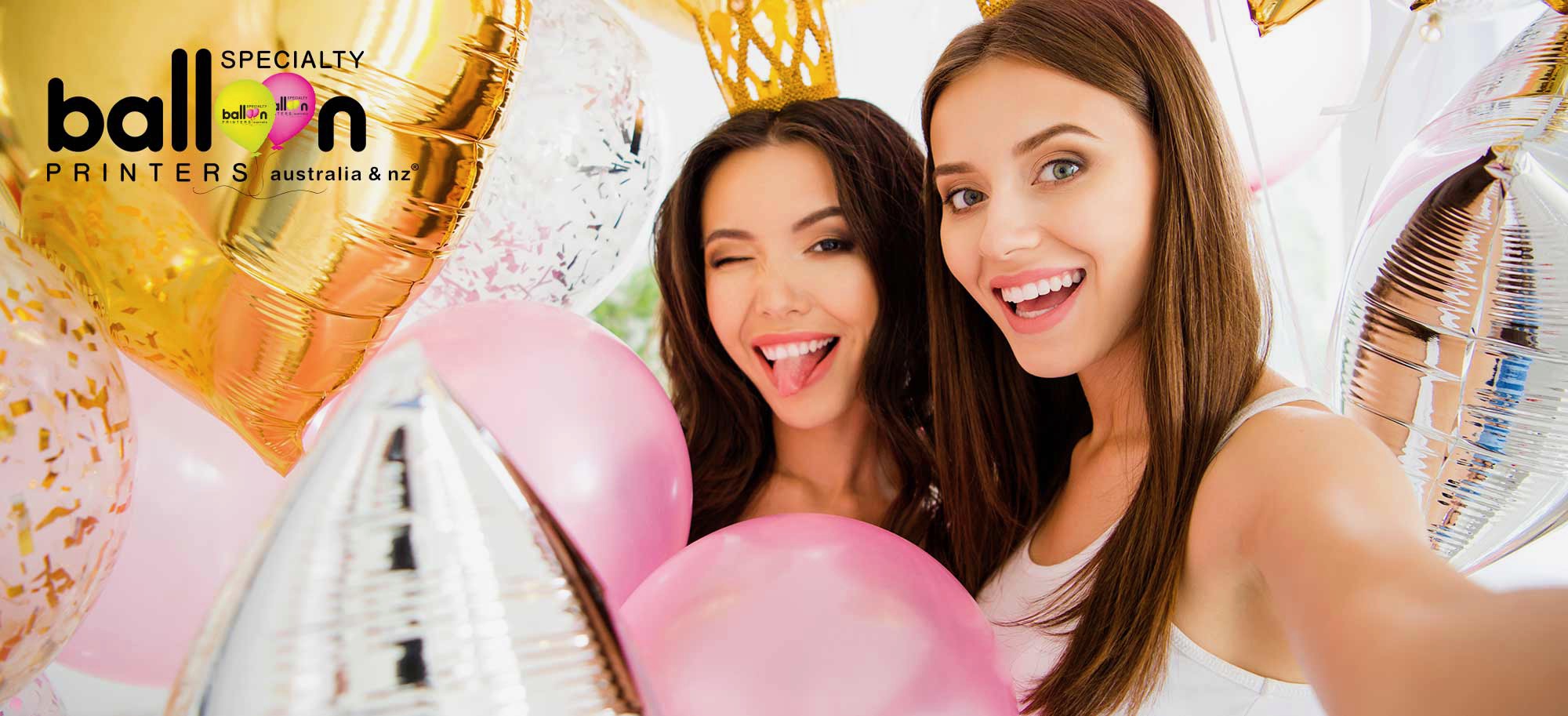 While planning a party or get-together often takes a lot of time and preparation ahead of the event, there are certain occasions when you simply just don't have a lot of time to prepare for a party well in advance. But never fear, throwing a successful last minute party can be a lot easier than you think.
Read on for our top tips on throwing a last minute party on the fly whether you are looking to invite guests over that very night or in just a few days' time.
Decide On What Kind Of Party
Having an idea of what sort of party you would like to host can set the overall theme and mood for your guests and help with planning the major elements of your party including what food and drinks to serve, as well as what decorations to use.
Are you looking to host a children's party or a party for grown-ups? Also, will the party tie in with a particular event such as a farewell, graduation or birthday celebration? Making a quick mental decision on these small details will help get your party planning underway.
Choose A Theme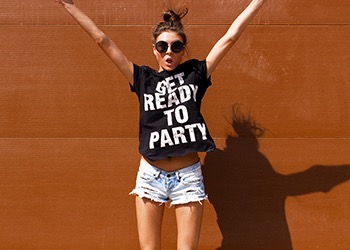 Did you want to incorporate a certain type of theme to your party or get-together? Remember, not all parties need a theme, but you may want to consider choosing one because they can add an extra element of excitement to your occasion.
For a bit of fun, why not choose a simple dress-up theme for your get-together? A dress-up theme doesn't have to be complicated at all, especially when it's for a quick last minute party. Your chosen theme can be as simple as specifying a colour, or perhaps a specific type of clothing article your guests should wear on the day such as their favourite concert t-shirt or maybe a piece of denim clothing.
Get The Invites Out!
With organising a get-together on such short notice, getting your invitations out to your potential guests is of top priority. In this case, it might be best to skip some of the normal party invitation methods that can allow for a delayed response time such as sending physical invitations through the post. Instead, quickly decide on your guest list and invite people along via a Facebook event or for an instant RSVP, give your potential guests a quick call to confirm their availability on the spot.
Don't Be Afraid To Ask For Help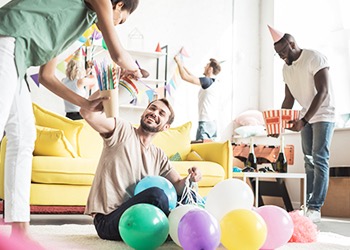 With a limited time to organise your party, don't be afraid to reach out to others and ask for help. The more people who are able to assist with planning and preparing for the party ahead of time, the more successful your last minute party will be. Besides, many hands make light work!
Decorations
When it comes to last-minute party decorations, there are a lot of different options to choose from. There's streamers, lighting, props and of course the good old party staple: party balloons. From unprinted balloons to printed balloon designs and even custom balloons, a quick trip to your local balloon supplier can point you in the right direction of what will work best for your occasion.
Food & Drinks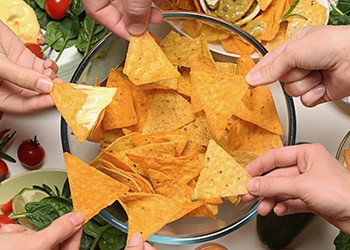 While you'll want to choose party food and drinks that all of your guests will love and enjoy, be sure to keep this aspect of your party preparations as simple and easy as possible. With last-minute party preparation, unfortunately you won't have the luxury of slaving away over a hot stove for hours or shopping around for hard-to-find food ingredients or drinks.
Consider getting take-away meals, finger foods like chip and dip or organising catering instead. Taking this step will help cut down on unnecessary food prep time, alleviate stress and get your party off the ground sooner. Just be sure to take any specific dietary requirements into consideration to ensure your guests get to enjoy the dishes you've served up.
Entertainment
Deciding on options for keeping your guests entertained can be half the fun. Be creative! Party entertainment doesn't have to be expensive, nor difficult to organise. Some entertainment options worth considering include: playing board games, having a movie marathon, karaoke sing-off or even drinking games.
Music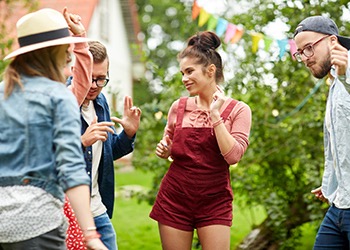 Nothing sets the overall tone and feel for a party like music so be sure to choose the right tunes for your guests to enjoy. If you happen to be short on time, a quick search on YouTube will bring up some party playlists that might suit, or perhaps you already have a personal playlist of your favourite tunes on your phone or laptop that are ready to go.
Last Minute Party Planning Success!
As you can see, throwing a last minute party doesn't have to be difficult as long as you have an idea of what necessary steps you should take. When planning a last minute party, just be sure to think of all the party essentials, and don't forget to add party balloons from Specialty Balloons to the mix! With over 30 years in the industry, you can count on the team at Specialty Balloons for all your last minute party balloon needs – simply call, visit or email us to find out more.