Beginner's Guide To Creating Your Very Own Personalised Balloons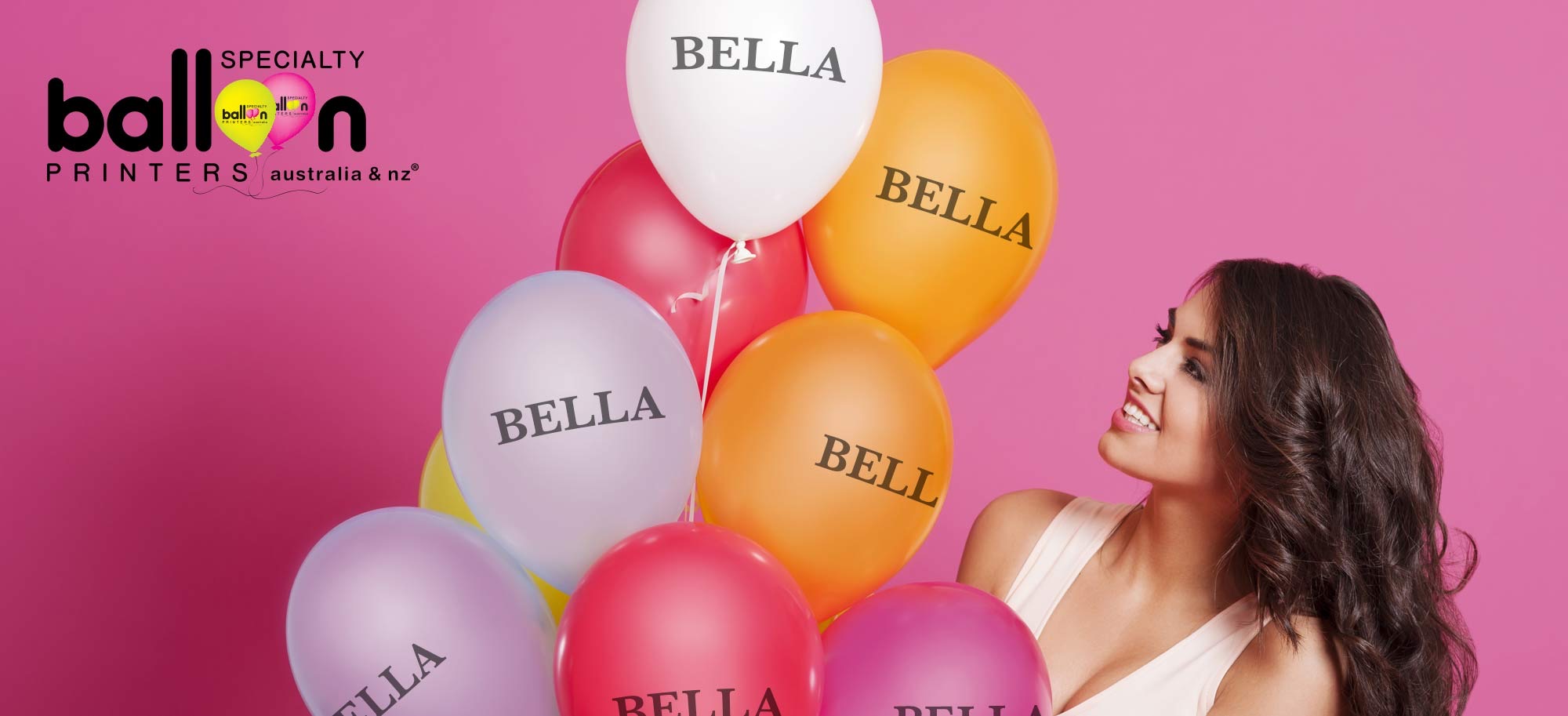 Ordering personalised balloons is like planning a party. You have to know your budget, design preferences, and purpose. Printing out your personalised balloons can be stressful;  it's easy to get lost in a sea of colours, fonts, text choices, shapes, and sizes.
In this article, we share all the things you need to get started with the design process, as well as provide a handy guide on things to consider when creating your very own personalised balloons.
Why Personalise In The First Place?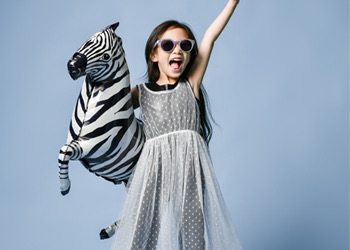 With tons of pre-printed balloons out there, why bother personalising your own balloons in the first place? Here are just three reasons why you might consider printing out your own inflatable set:
You have a special message

Sometimes generic happy birthdays and congratulations just don't cut it. Personalised balloons are a great way to get your message across, no matter what it is. It's a fantastic way to add life to a themed party. Let's say you have a Star Wars-themed birthday celebration. It wouldn't be the same without "May The Force Be With You" balloons. Instead of scouring boutique stores for an expensive pack, you can simply order your own personalised balloons and customise it to your heart's content. Whether it's pop culture references or personal heartfelt quotes, personalised balloons are a great way to get your message out there.
You want to use it for branding


Personalised balloons are one of the greatest tools for corporate branding. Sure, social media, ads, and emails are all the rage now, but there's still nothing quite like your logo on a custom balloon. Whether it's your company colours, your logo, or just about any branding element, you can use personalised balloons to promote your brand without being too intrusive about it. As a decorating element, it blends seamlessly with the rest of the venue, giving you the exposure you want, without making it stand out too much.
You want something unique


If you find yourself searching for hours on end for the perfect balloon, chances are it just doesn't exist. If you want to do something unique with balloons (like printing someone's face on it), customising your own will be your best bet. You can use images from photos and make your own colour and font selections. Want to be a bit more creative and use your balloons as invitations? Print out the details on a balloon and send it to your guests. There are different ways to incorporate balloons in your party. Nothing says "this is a fun party" more so than customised balloons.
Ways To Use Personalised Balloons
Need ideas on how to incorporate personalised balloons into your party? Listed below are some cool tricks we've picked up from awesome party planners:
1. Photo Wall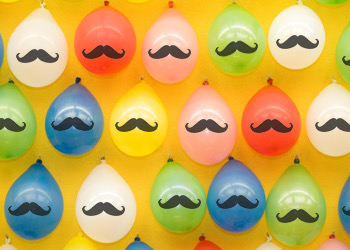 The photo wall is one of the highlights of any party. Guests come here afterwards and take pictures. If there's anything they're bound to remember about your party, it's going to be the photo wall.
With customised balloons, you can transform any regular photo wall into something special. Print out special quotes or pictures onto the balloons and use them as the photo backdrop. Just set up a professional camera in front of the wall and you've got an instant photo booth.
2. Invitation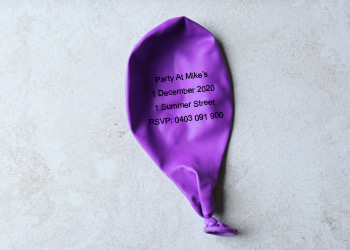 Instead of sending a boring paper invitation to your guests, why not send them something more creative? Just print out your details (date, venue, time, event) on the balloon, put it in a box, and send it to guests.
It's a unique take on physical invitations, without taking away what makes them special. Getting a couple made isn't expensive, either.
3. Baby Gender Reveal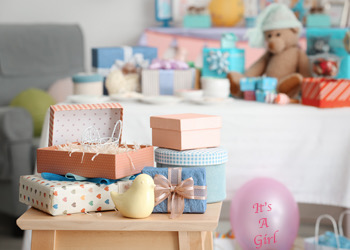 Gender reveal parties are all the rage, and we definitely understand why. It's a fun way to bring together friends and family in celebration of the baby.
As a "new" type of party, there are no set expectations on gender reveal parties; anything goes. Think of this as an opportunity to use personalised balloons however you want. You could print out girl and boy names on the balloons and ask the parents to figure out which one is more prominent to figure out the baby's gender.
4. Party Favours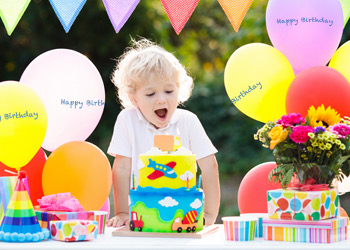 Balloons aren't just decorative elements. Similar to the invitation idea, you can use personalised balloons as party handouts. Tie something special at the end of your inflatable balloons (like some gift cards, cash, or even lollies) to make it even more special.
Ordering Your Personalised Balloons  
At Specialty Balloon Printers, we make the process of creating your own balloons easy. From initial design concepts to production, we're here to provide exactly what you need to make your party more fun.
Here are some questions you need to answer in order to get started:
What Design Do You Want?
This involves the colour and shape of the balloon. Think of the balloon as a blank canvas – before you even put a print on it, you have to decide what canvas you want first. Then decide on the special print you want to include, whether it's a picture, a logo, or just some plain words.
Don't worry about not having the design nailed down, you can get in touch with our design team and they'll help you design one from scratch.
What Size Do You Want?
At Specialty Balloon Printers, we have different sizes available: from standard 30 cm balloons to bigger 72 cm personalised balloons. We've also put up a useful guide on how to choose the best balloon size for your personalised balloon.
If you're after something entirely unique, we can create your full-colour balloon design onto custom-shaped premium helium quality foil balloons in various sizes.
Make Your Party Extra Fun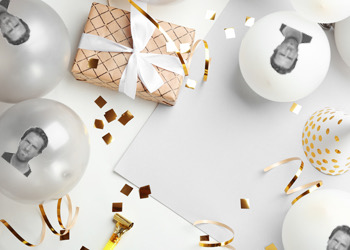 Let's start designing your customised balloons today. Contact us to get your order started. You can send over a design or ask us to manage the creative process. And don't forget to take advantage of our competitive pricing and free shipping for orders $50 or more.